Hey everyone meet our Copywriter Ben! This Adelaide-born fella has the slickest style, cleanest work desk in town and can knock the socks off anyone with his clever wordsmithing. Just be sure to stay away from the punch if he's at the same party as you…
Hi Ben! Can you please tell us what you do at Webfirm?
Ola!
I'm Webfirm's Content producer and Copywriter – this means I am responsible for all things content across our site, for Search Marketing Australia Website, and the blogs and on page content for all of Webfirm's clients. I'm in charge of producing top quality content for a whole manner of services and product websites that adheres to SEO (Search Engine Optimisation) requirements. Basically anything to do with writing, that's me.
Tell us all the cities you've lived in? What was your favourite one?
I grew up in Adelaide – Ahhhh! I know I know! But, despite what all you snooty east-coasters think, it is actually such a beautiful place to grow up in. I grew up in part of Adelaide called Waterfall Gully, which is about as magic as it sounds. The whole city is gorgeous too, the weather is lovely 9 months of the year and you're never far from a brilliant bar or eatery. The foothills of Sterling, Hahndorf and Uraidla are only a 25 minute drive away from the centre of the city and up there is some of the most beautiful scenery I've seen anywhere in the world.
I moved to London in 2015 and lived there for a number of years- London is an insane place (not always a good thing)- perennially bustling and rarely, if ever sleeping. It's an incredible dense and interesting city to live in; its also a paradoxical city to live in, forcing you to constantly weigh up if it is worth living there. It's a true metropolis that has so much to offer, but one which costs a truly obscene amount to live and exist in.
I'm still not sure…
However, my favourite city that I've lived in is the one I am in now – Melbourne. I think this city is as good as you're going to get- it's cool as hell, no shortage of things to do and see.
Describe your life story in emoji's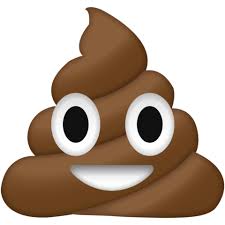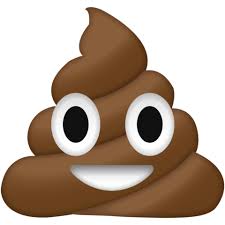 What is your most favourite word? Preferably one that impresses people when you use it!
"Omerta" (roll the 'rrrrrrrr')
I've always found this word so interesting ever since I heard it in a piece by Jack Kerouac- specifically, it relates to the traditional and contradictory code of ethics in the Mafia, but more broadly its used as a curious way to describe how someone can hold two opposing ideas or bits of information in their head at the one time and not be affected by the contradiction.
Having a Ukrainian heritage, in your opinion what's the best Ukrainian food?
If my Babcia (Grandmother) reads this, I'm a dead man. Also the phrase 'best Ukrainian food' is a little problematic, because uhhhh, the food aint great.
There…I said it.
The best Ukrainian food is probably this thingy called Varenyky- similar to a Polish Pierogi, it is a potato dumpling filled with caramelised onions, steamed and served with a mushroom sauce and very sour, sour cream. Whenever the traditional food comes out at a family function (usually Orthdox Easter), I usually have a couple of the Varenyky and then try to make it well know to everyone, how full I am, before tucking in to the lasagne and wine.
The other food…you really don't want to know about. Just imagine any combination of beetroot, potato and onion and you'll be pretty much on the money.
You're at a party where you only know the host, what's your tactic to make friends?
Hijack the speakers and put on anything by Hall & Oates accompanied by some almost illegal dance moves. This has a 99.7% success rate. Trust me.
If that didn't work, I'd spike the punch.
What's your favourite website or app?
Aeon Magazine: www.aeon.co
Very simple website which relies almost entirely on the highest quality content in order to get seen. Some of the best articles I have ever read have been first publish by Aeon.
Reddit: www.reddit.com
Just goes to show that you can still truly love a website that displays little to no concern for UX or design.
What's the biggest misconception when you tell people you're a Copywriter?
I think that most often, people have one of two reactions- either they think that you spend your whole day placing a little © symbol on things, or they think that the job of a copywriter is writing short paragraphs in junk mail catalogues.
Neither of those are true. Egherm.
What people perhaps underestimate about the job of a copywriter is the sheer breadth of styles of writing that a copywriter has to work in, and the wide range of tones that one has to inhabit. And that's what I love about it the most!