8 reasons why it NEEDS to become part of your strategy.  
Instagram Stories are such a great way for people & their brands to showcase what they're eating, where they're going and what they're doing. However, beyond the obsessive and self-indulgent nature of the feature, a powerful and potentially disruptive business tool lies in wait.  
The IG Stories feature now has over 300 million active daily users, so there's a huge ready-made audience just waiting for you! If you use the platform to your advantage, It can allow you to interact with huge swaths of potential customers, can drive engagement through the roof and as well, display your products in action.
So, what are Instagram Stories?
Unless you've been living under a rock for the past year, you'd have a pretty decent idea of what an Instagram Story is. Regardless, there are some of you who no doubt have been, so let's break the feature down into its most simplistic form.
It is essentially a platform that allows people or brands to collate photo and video content into short slideshows that are displayed at the top of the feed. The content can be overlaid with text, emoji's, gifs and more. Nonetheless, they don't stick around forever, in fact they are gone in 24 hours (think of them like a Snapchat story).
So, why bother? Why go to the extra effort to generate them? Why even read this article?
Here are a few reasons why The IG stories feature is becoming essential for your broader brand strategy.
Hey, I know You!
The extent to which a consumer recognises your brand and becomes aware of it can be heavily attributed to the logo itself. A great first feature about Instagram Stories is that your logo can appear at the top of the feed and stay there for 24 hours. This means that your business logo/emblem appears right in the scope of potential customers feeds for around the same amount of time it would take to walk around the entire island of Manhattan (for perspective of course!). Also, instead of disappearing into Instagram's algorithm, they are there to stay until they are opened, it's a marketer's dream!
Analyse Your Audience
The Instagram Story platform will let you know exactly who and how many people are engaging with your brand. Yep, you heard correctly, they will show you the profile of the people that have viewed your story – handy. Instead of other platforms, where a stray number or an odd-looking chart is provided to gage performance, you can see exactly who is seeing your content. This allows for targeted marketing, and let's you analyse how different methods and content strategies can affect the number of viewers. Vested customers can even send you a direct message from the story, which can create another point of contact or even a potential lead. If you want to go further, you can examine your reach and impressions to estimate your stories audience size. The reach will tell you the amount of people who have seen the story, while impressions are the number of times your story has been viewed.
Check-out these tips on how to increase your social reach.
The Vanishing Elephant
As much as we'd like to post as frequently as possible, the simple fact is you can't. Posting 5 times a day will likely have a detrimental effect to your brand, creating negative perceptions from potential customers. Who wants that? However, you can keep the quality of your profile intact, yet post as much as you want with the Instagram Story.
The content doesn't get saved to your profile (unless you create a highlight), thus you can market your brand as much as you want without cluttering your profile and feed.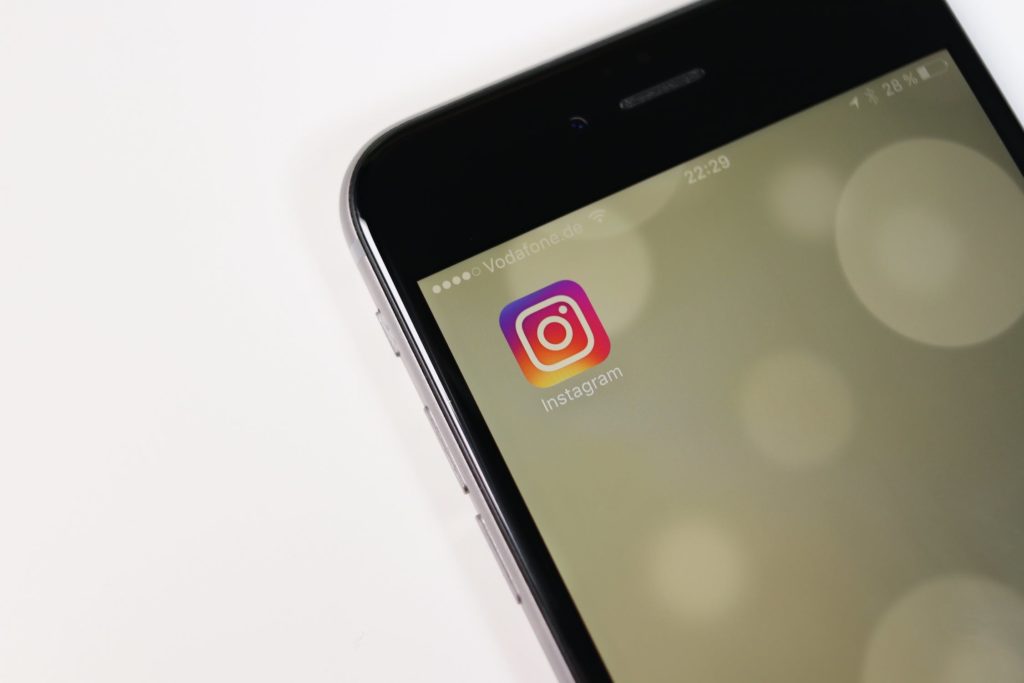 Humanise and Personify
Perhaps one of the greatest features of the story is the ability to generate a sense of realism. People get a real kick from knowing that you are like them, as opposed to an artificial object. The Instagram Story gives you the ability to have some fun, let your hair down and pick up that good-humoured merit. You can experiment with different types of content, give an office tour, show your audience what's happening or even ask them a series of questions. Use humour, be unique, do things you usually wouldn't, there are no rules. It's a personalised approach to engagement and people are more likely to relate to you much faster. Knowing that they are part of something bigger than "a brand" is a big factor when purchasing these days, let them get to know you.
Want to Sell? You can!
If you run an Instagram advert or have over 10k followers, you can add an outbound link to your story.  What a perfect way to drive traffic to your website. Engage customers with content designed to elicit a response and create urgency, then get them to "swipe up" to learn more or purchase (on your website). Additionally, customers may reply to your story if you prompt them, which sends a direct message conversation between you and the viewer.  Also, by driving traffic to your website, you may also increase your rankings. Music to your ears!
Here's a few ways to use social media to boost in-store sales.
Give Exclusive Sneak Peeks
Do you have a new product in development? Are you working on an exciting project? Why not use the Instagram Story to tease your audience, create hype, buzz and potentially demand for your new offerings. This makes your audience feel special and forms a sense of exclusivity. It's that itch that creates movement. Some product previews have even gone viral.
Learn how to make Instagram Stories like Martin Scorsese.
Create Lasting Relationships
If you shout out to your audience by tagging them, they feel valued. Furthermore, if you reply to their direct messages generated from your story, well, you've just planted the seed for a long-lasting relationship. Similarly, you can ask questions and reply to responses. These little things could empower your brand equity forever.
Post Whenever You Want
As mentioned earlier, the stories are visible for 24 hours. Therefore, you don't have to wait for the high traction time zones to post. You can share stories whenever you want, people will see them when they appear online. How good is that? No scheduling involved, just an idea and some creativity. You can even go live, just like Facebook, we'll show you how.
If you are aware of what an Instagram Story is – start using it.
It's an entertaining, unique and modern-day approach to marketing. In a world where everyone is shouting over the top of each other to communicate their branding message, Instagram Story is a great way to differentiate. Including it as part of your integrated marketing strategy will almost certainly be a great benefit to you and your brand.
Need help with your brand's Social Media Strategy? Get in touch with the Webfirm team today to discuss how we can help!