Modern online marketing relies heavily on your site's content and what story that tells a search engine. However, Google has become so sophisticated, that it can tell whether a website is engaging a user. Search engines are finding ever more effective ways of delivering search results containing content that gratifies their users, whether by informing them, entertaining them or simply leading them by the most direct route to the product or service they are looking for. So to stay ahead in the clamour for attention that is today's internet marketplace, you must excel at content marketing and in particular, copywriting.
The days are long gone when you could publish any old bit of text – maybe even lifted from the net – stuff it with keywords, and expect to rise to the top of the search engine rankings. These days the search engines are ruthless in punishing such tactics and good copywriting – well written, relevant and engaging – is vital. Furthermore, just ranking high in the search results is only the start. To succeed, you need to retain the interest of the visitors you attract to your site, so that you can turn them from visitors into customers. Poor copy and audio-visual content that isn't relevant to your visitors' needs will see them click past your site, disappointed, and looking for somewhere that appears to promise a faster reward.

Webfirm and Sales Copywriting
Webfirm has a team of first-class copywriters to place at its clients' disposal. Our writers are chosen for their ability to grasp the essential characteristics of a broad range of business types, and to create copy that captures the attention of visitors and Google – copy with the persuasive flair necessary to convert their passing interest into a buying intention.
Working in tandem with our SEO specialists, our writers are native English speakers with a command of the language that is second to none. They have the skills to write compelling copy that burnishes your brand and delivers the message you want delivered, while at the same time addressing your website's SEO requirements. And more than that, they can write in a variety of styles, suited to the character of your business and to all the media in which we specialise:
Website Pages
Newsletters
Blog Articles
Information Documents
Social Media Profiles
Adverts
Sales Emails
Webfirm and Technical Writing
Writing persuasively to create sales, and writing clear, accurate technical prose, are two very distinct skills. Yet poor technical writing is often a very effective way of losing sales! The easier you make it for visitors to find out how your product works, the more likely they are to want to buy it from you. Conversely, poorly written technical information will have them clicking past you, looking for a supplier whose documentation is more lucid. Does your technical documentation need a makeover? Ask your Webfirm account manager about our talented team of technical writers – they are skilled at rationalising complex documentation, and at its execution, scalability, specifications and information structure.
Our web development packages typically include content marketing and technical copywriting solutions suited to the sales and technical needs of your business. And we give all our customers their own keyword dashboard, to make tracking the performance of their keywords a snack. Just ask your Webfirm account manager.
Call us today on 1300 932 347 or send us a an email enquiry
Need assistance?
This is Rhys. He is one of our Business Development Managers, and assists our clients old and new to take the next steps with their digital strategy.

Rhys K
Business Development Manager
This is Taryn. She's one of our Account Managers. She works with our clients to get amazing results from their websites and digital marketing campaigns.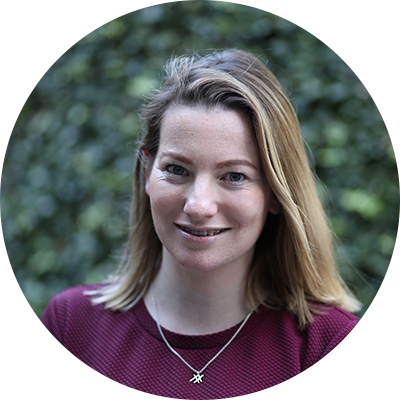 Taryn L
Account Manager