Deciding which browser to use is a popular topic of debate amongst the tech-savvy, and whilst everyone has their own preferences and opinion, one undeniable fact is: the time for upgrading or abandoning Internet Explorer is now!
A recent article published in The Age, "Time is running out to upgrade or abandon Internet Explorer," explains the looming 'death' of Internet Explorer, and why upgrading from or abandoning older versions of the browser is highly recommended as of January 12th 2016.
If you struggle to digest some of the tech-talk, here is a 'BASIC SUMMARY'… (If you don't much care for even simplified technical information, and just want to know which browser to use, skip to "OUR RECOMMENDATIONS")
Basic Summary
Microsoft is slowly scrapping security updates for older versions of Internet Explorer – to push people towards upgrading to Windows 10, and their new and improved browser, Edge.
After January 12th, 2016, Windows will scrap security patches for versions older than Internet Explorer 11 – leaving these millions of users vulnerable to hackers, eagerly awaiting Microsoft's security patch cease.
The rest of the article basically explains how to play catch-up with operating system and Internet Explorer updates; to post-pone the culmination of Microsoft's security updates and mainstream support – and ultimately upgrade to the latest Internet Explorer 11 or beyond, before the Jan 12th cut off.
For example:
Windows XP's security updates have been scrapped, and it doesn't run Internet Explorer 11
Windows Vista's security updates will be cease in 2017, and it can't install Internet Explorer 11
Windows 7 (shipped with Internet Explorer 8) mainstream support ceased Jan 2015, with security updates continuing to 2020 – ONLY if you've installed Service Pack 1
Windows 8 (shipped with Internet Explorer 10) mainstream support ends in 2018, with security updates until 2023 – ONLY if you've installed the free upgrade to Windows 8.1.
Confused? Overwhelmed? It's understandable! Of course, there is an alternative to avoid Microsoft's update game… switch browser!
Our Recommendations
The days of Microsoft Internet Explorer dominating the world of web browsing are long gone, and its not breaking news that there are better performing web browsers on the market – namely, Mozilla Firefox and Google Chrome. To be fair, these browsers also have expiry dates for support offered to older operating systems, but that's something that antique computer users have to learn to accept!
There is in fact numerous browsers that cater extremely well for web searching, but as Techradar.com concluded in their "Best Browser 2015…" article, and Tech Advisor in their "Battle of the Browsers 2016," Mozilla Firefox and Google Chrome generally battle for the top two spots.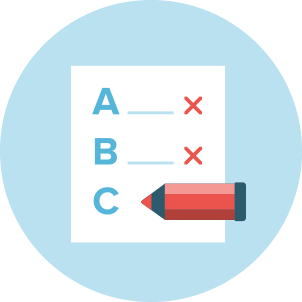 Google Chrome
Google are constantly improving their Chrome browser since its release in 2008 so that it's now a complete, modern, cross-platform browsing experience, with a wealth of easily accessible apps and features, couple with it's unmatched lightning loading speed and clean, sleek design.
Special Features include:
A massive range of useful plug-ins, extensions and themes easily available via Chrome Store, including various extensions for apps such as Evernote, Pocket, Wunderlist, Pinterest, Gmail
Impressive voice search feature activated by "Ok Google" command
Create a Google account (free and takes seconds to create) and sync your favourites, open tabs, history, and stored passwords with any other machine running and across other browsers
Tech Advisor quoted in their 2015 review –
"In our range of browser benchmark tests Chrome consistently came at the top of the table when compared to its rivals, which proves you can have plenty of useful features and still retain your performance… With the wealth of apps and features available only being matched by its speed and tidy design, it looks set to be the benchmark for a while to come."

Mozilla firefox
There's a reason why Mozilla Firefox is one of the worlds most popular web browsers… actually, there's multiple reasons.
Constant updates for features and security
Instant messaging feature for desktop and Android users
A huge range of add-ons and applications available
High performance across all platforms
Intuitive interface, navigable for beginners, yet highly customizable for advanced users
Compatible with Windows operating systems all the way back to '95
Techradar had this to say in it's Best Browser 2015 article, of which Mozilla Firefox came out on top, and Google Chrome 2nd –
"In all honesty it's very hard to choose between Firefox and Chrome as they're both similar in what they offer to the end user so pick whichever you like the look of."
So there you have it; the Internet Explorer era is coming to an end. If you are like 10 percent of the World's Internet users who are still using an early version of Internet Explorer, it's definitely time to upgrade, as they begin to cease security updates for outdated versions.
The Age's article, "Time is running out to upgrade or abandon Internet Explorer," offers specific information on what Windows operating systems are compatible to which versions of Internet Explorer, to help you upgrade accordingly.
However, if you are using an older operating system that doesn't accommodate the necessary upgrades, or simply wish to heed our recommendations (backed up by some serious authorities in the industry), please consider a switch to Google Chrome or Mozilla Firefox.