Last March (2011), Google introduce Google+1 button, an easy way for Google users to recommend or share your content right from the search results pages or from a website. When you click +1 you're publicly recommending pages across the web. +1's help people discover and share relevant content from the people they already know and trust. The +1 button can appear in a variety of places. You can see it next to Google search ad, Google search result, or even in your website or blog content  (through insertion of customize Google +1 button plugin).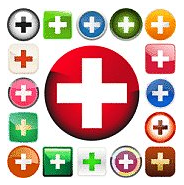 Google has mentioned the purpose of Google +1 button but hasn't explained how it affects search engine rankings.
Some SEO experts say there is an indirect effect of Google +1 button to website's search ranking. It's doesn't mean that if your website has a recieved large number of +1's it will rank higher is search results.  As Google +1 is an easy way to recommend or share your website by just clicking on the +1 button, it means that you will have a greater chance for high click-through-rate (CTR).  Since the +1′d link has a higher CTR, the higher chance the website will be shared, whether it will be on Facebook, Twitter, Google+, or other social networks. According to Rand Fishkin SEO research (CEO and co-founder of SEOmoz), he tested the relationship between Twitter and Facebook shares and search results in Google. He found a positive correlation between the number of retweets and shares a link received and its search ranking. This means, the more the link was passed around on Twitter and Facebook, the higher the search rank of the page.
In summary, the Google +1 button has great value on search engine rankings. So try to use Google +1 button to your website today.
Webfirm is a specialist online marketing agency – we can optimise your website in the best possible way to improve your rankings. Talk to us today about any online marketing needs –  phone us on 1300 932 347 or email us at info@webfirm.com.