Every day the list of goods and services that are bought online grows. But succeeding at eCommerce can be more difficult than you think, with potential pitfalls that could cost your business greatly.  If you're serious about succeeding in eCommerce, you've come to the right place. We'll help you build a familiar, well-designed and integrated shopping experience that people will trust and feel comfortable making an online purchase with.
It starts with the creation of a great website – not just a visually appealing one, but one supports your branding and has the best of modern eCommerce website functionality. The websites we design excel at:
Driving more customers in your direction.
And not only more customers, but the right kind of customer – the kind that is likely to buy. Our SEO specialists are the best in the business, and we have the results to prove it.
Giving them confidence in your brand.
Once we've attracted a customer to your online store, the design and functionality of your website gives them the confidence to not only buy what they came for, but to come back again and again.  The fewer the clicks it takes for a visitor to become a customer, the better. The look and feel of our eCommerce websites are the result of years of experience and research, and we know the difference between website features that truly enhance the online purchasing experience, and gizmos that look good superficially, but disappoint and frustrate users in the long run.
Support for off-page email marketing
The best eCommerce website design makes it easy to capture information about visitors who have agreed to be contacted, and to use it to attract them back to do repeat business with well-crafted email campaigns.
Payment gateways
Few things are guaranteed to irritate – or even lose – your customers more than a clunky, slow, untrustworthy payment system. Webfirm's eCommerce specialists are experts at the bank approval process, and at dealing with the gateway providers like Paypal, SecurePay and eWay, so your customers' payments will be validated rapidly and you'll get prompt access to the funds.
Order Management and fulfilment
The history of eCommerce services is littered with businesses that became victims of their own success. They failed to create systems capable of processing the volume of trade they generated, and of fulfilling their orders in a timely fashion. Our eCommerce Services team includes order management and logistics experts who can help you avoid this trap. The systems we set up cover such essentials as transaction emails and order history, and are easily operated.
Help with managing and developing your eCommerce website.
Our websites come with a world-class Content Management System (CMS). Once our eCommerce website designers have built your website, we'll train you in using the CMS, so that routine management of your site is a snack. But if you need help to run promotions, add categories and products, send newsletters, we'll be here for you.
Collaborative development
While we love seeing visitors at our Melbourne offices, designing eCommerce websites for our interstate clients is just as easy. We've got Bugherd, a great tool that makes it easy for our clients, wherever they are, to collaborate with us over the phone in tweaking their sites to perfection. Clients can make annotations directly from the site they are working on, and deal quickly and efficiently with issues as they arise.
To learn more about how we can create a great eCommerce future for you, call us today on 1300 932 347 or fill out our enquiry form above.
Need assistance?
This is Rhys. He is one of our Business Development Managers, and assists our clients old and new to take the next steps with their digital strategy.

Rhys K
Business Development Manager
This is Taryn. She's one of our Account Managers. She works with our clients to get amazing results from their websites and digital marketing campaigns.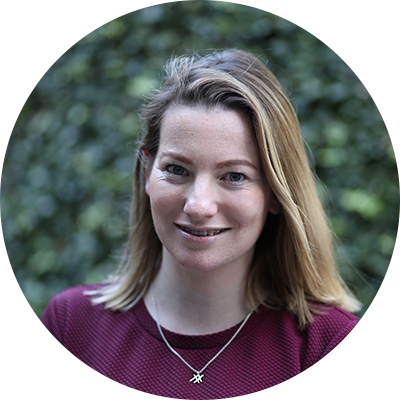 Taryn L
Account Manager