There are lots of reasons why average Facebook user should be paying attention to Facebook's initial public offering (IPO) and what it means both now and in the future.
Let's start with the money. Facebook will raise upwards of $15 billion in cash that it can put towards acquisitions, research and development, and hiring (like the 1 billion dollar purchase of Instagram).
Facebook founder and CEO Mark Zuckerberg is set to make at least $846 million when the company goes public.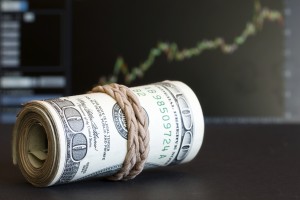 Facebook announced on Thursday that it will sell 337.4 million shares at a price range of $28 to $35 in its IPO. According to the company's filings with the SEC, Zuckerberg will be selling 30.2 million of his own shares.
On the low end of the price range, that would make him $846 million richer. On the high end, he would net $1.05 billion.
Facebook's valuation of $88 billion or more would make it the most valuable U.S. company at the time of its IPO, which was most recently reported to be set for May 18 (U.S).
The record is currently held by Google, which was valued at $23 billion when it went public in 2004.
We are going to see Facebook employees become multi-millionaires, which could result in more start-ups and greater investment opportunities, which is good news for everyone.
It's said that the struggling state of California stands to collect as much as $1.5 billion in tax revenue as Facebook stockholders cash in over the next year.
So all this money but what does it really mean?
I believe this is a good thing, we are going to see the already giant become even bigger with more cash for development (Improving our Facebook experience) and with millions of stockholders a greater demand for Facebook to continue to grow, develop and become more profitable and the only way for Facebook to do this is to continue to provide a product that the end user enjoys.
Webfirm is a specialist online marketing agency – talk to us today about any of your online marketing needs, including social – phone us on 1300 932 347 or email us at info@webfirm.com.
Thanks to Mashable for the information in this update!
http://mashable.com/2012/05/16/facebook-ipo-users/