Content Is King.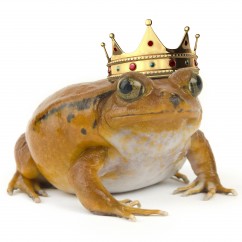 'Content is King', something that a lot of us in the industry hear every day and something I find myself repeating on a regular basis.
Website content, or copy, plays a crucial role in informing your visitors, presenting your values and directing people to take actions, not only does it need to tick all these boxes but it also guides your Google results. Therefore it needs to be written with best SEO practices in mind.
So I thought I would put together a few simple points, things to keep in mind to help guide your website copy from the Frog Prince to the King it needs to be.
Purpose
Why are you writing this content? Good content has an end goal. Without a purpose, content is not targeted and you have no way of measuring its impact. Be sure you write the content with an end goal in mind and a way to track that goal.
Accuracy
I can't stress this one enough! Content that is strewn with spelling mistakes and grammatical errors looks clumsy, lazy and makes it harder for the customer to read.
It sends the wrong message about your brand, deeming you unprofessional and begs the question, if you're this lazy with your spelling how effective is the rest of your customer service?
Informative / interesting and Call to Actions
The more interesting the content, the more likely your customers will read it and absorb it. The aim of making copy informative and interesting is that it mimics a face-to-face conversation where there is interaction and not just one person talking.  Include relevant questions to keep the reader thinking and always include strong Call To Actions to have the reader complete the desired goal. When was the last time you checked xx? 'Call us for a free quote', 'Contact us today!' 'Buy an AFL Cap Today!'etc.
Optimised
Let's not forget the search engines; after all we want to get you relevant traffic. Whilst your customer facing content must be written to appeal to customers, it should also be optimised in line with the keyword strategy for that page.
Often we see business's trying to rank well in search engines for a particular keyword, but if your website barely contains that keyword then it is near impossible to try and rank for it. So always keep in mind your keyword density of what you want your site to rank for in search engines.
By no means make every second word a keyword, but always keep it in mind!
These are just a couple things to keep in mind when writing content for your website, always do your research and remember good content takes time and Content Is King!
If you have any questions about Search Engine Optimisation, web Development or you would like more information about online marketing feel free to contact Webfirm on 1300 932 347 or email us at info@webfirm.com.