Now, it can be said – building links to your site just does not cut it anymore. With the recent changes in how Google, one of the major search engines in today's world, is seeing sites, you might want to go back to the basics and start paying particular attention again to how you use your keywords. This is because the search engine giant is also checking out what all the links pointing to your site actually do for your site, and if your site is able to fulfil the needs of that traffic.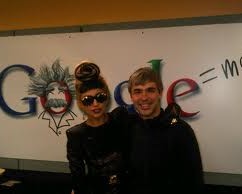 For those who are building sites and doing search engine optimization in order to just spread the word around, this might pose very minimal threat. It is, however, a different story for those who are making money off of advertisements. Once Google sees that you value profit, more than giving proper information to the public, your site could get penalised. That being said, you now have to make sure that your site appears authoritative in the eyes of Google.
Here are some tips to help you site look good in front of Google:
Work on your page title and site description, since these are the things that a reader can see on Google's results page. Make use of your keywords sparingly, as too many keywords might be construed as keyword spamming, or "keyword stuffing".
Make sure that your links appear as natural as possible. How? Occasionally sprinkle is some "non-SEO links" around the web that lead to your site. Keep in mind that, in an ideal setting, those sites pointing to your own page would very rarely hit the right set of keywords. If you have 100 links to your site and all of them are using the same, correct key phrase as an anchor text, Google could become quite suspicious.
As much as possible, do not let the upper fold of your site contain any advertisements. This signals to Google that your site is about making money rather than providing useful information.
One important thing that you always have to keep in mind when doing search engine optimization – Google is one company who does not easily rest on their laurels. They try to make sure that they keep up with the needs of the readers.