You may or may not have noticed, Google's "Ad" labels have changed colour, from yellow to green in their search results…
This initiative started rolling out in April this year, with SearchEngineLand.com announcing this month that they've received official confirmation from Google that the green labels is now in effect for all users:
"We regularly test ways to improve the look and feel of our search results page. We've been experimenting with a green search ad label and have decided to roll it out based on positive feedback from users and advertisers. Our goal is to make our results page easy to use, and our labeling clear and prominent," a Google spokesperson told Search Engine Land.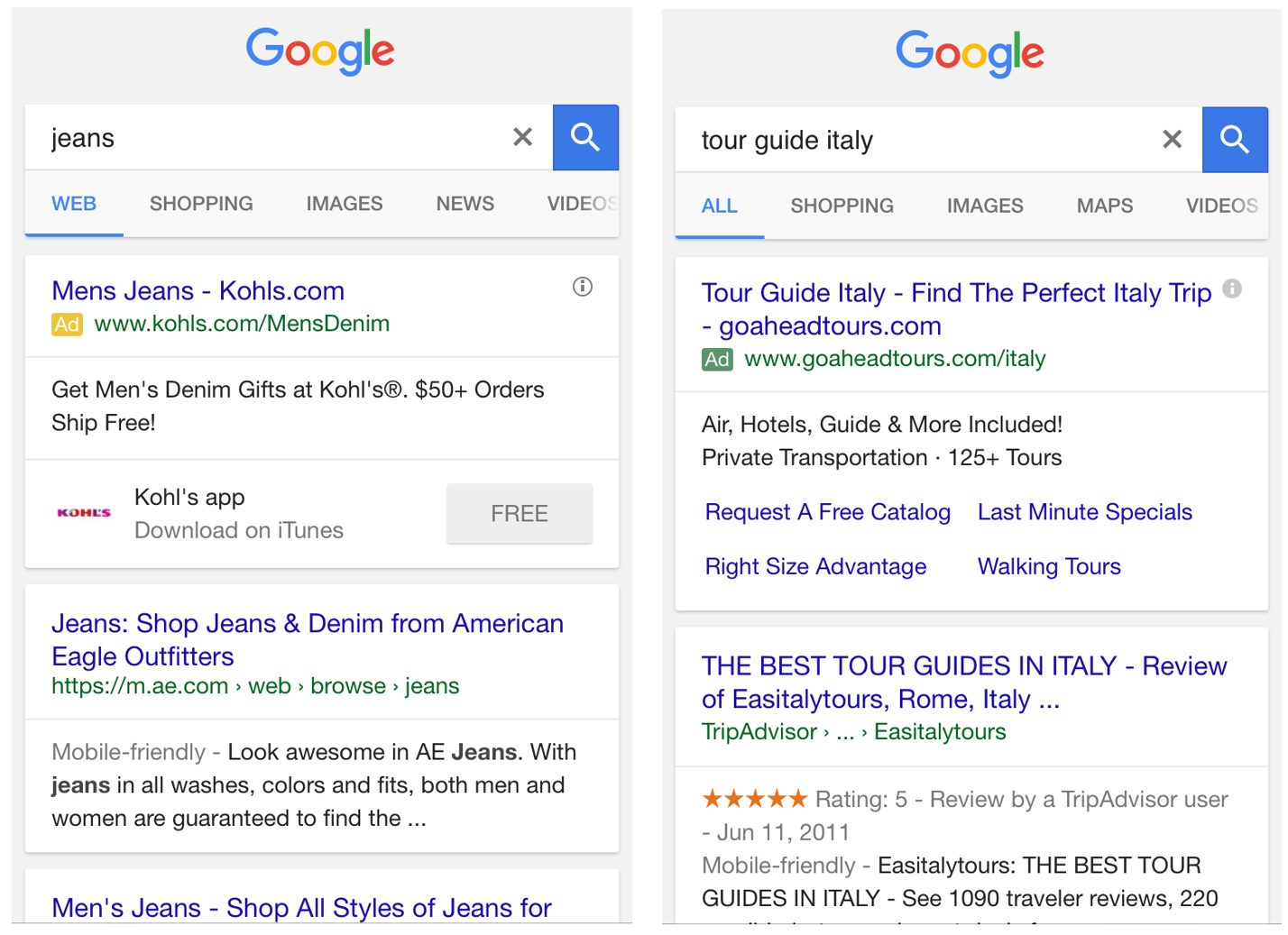 But can we read any further in to this?
Unless you're a self confessed "tech expert" this is the part of website hosting that not many people want to concern themselves with. It's also the most important in terms of user experience and security.
You want to make sure, especially if your website is built in a platform like WordPress, that the most recent and stable versions of the platform are being used, and that your website host is applying security updates as soon as they are safe to apply. Doing both of these things ensure that your website is always going to have any security holes fixed up, and that you are updated with the newest and shiniest versions of features when they are ready for you!
If you are wanting your website to host a blog, sell products, have nice images, and maybe a few videos, then you need to choose a hosting provider that is going to have enough power and space to fulfil your needs..
Avoiding choosing a host that doesn't offer enough of these is going to result in the possibility of your website taking too long to load a page, or even crashing. Which brings us nicely to:
Well, it's clear that Google have chosen the same green colour for their "Ad" tags as the display URLs, which appear directly next to each other… which it's fair to say it can only make them easier to miss… and thus harder to distinguish between paid and organic search results.
Of course stating they studied whether the change in colour would have impact on users being able to distinguish paid and organic listings, and found it wouldn't.
While it should definitely be noted that Google's paid results are still easier to differentiate than other Search Engines like Yahoo and Bing (see Search Engine Lands related article), it would be foolish to conclude that this change in colour doesn't affect the visibility of the demarcations…
Implications – It's clear that Google is moving in a direction where the line between paid Ads and organic results is becoming blurred… and therefore having a balanced digital marketing campaign that includes both paid Ads and organic SEO strategies is now more important than ever.
Whilst organic listings still dominate the majority of search engine traffic (over 90%), it's certainly not outrageous to suggest that this subtle change in the colour of the Google Ad search results could impact that percentage… and with the blurring trend between paid and organic continuing, it could pay to have a hand in both!
To elaborate on this point further, lets look at the following example for the search query – "Dentist Clarendon Street South Melbourne":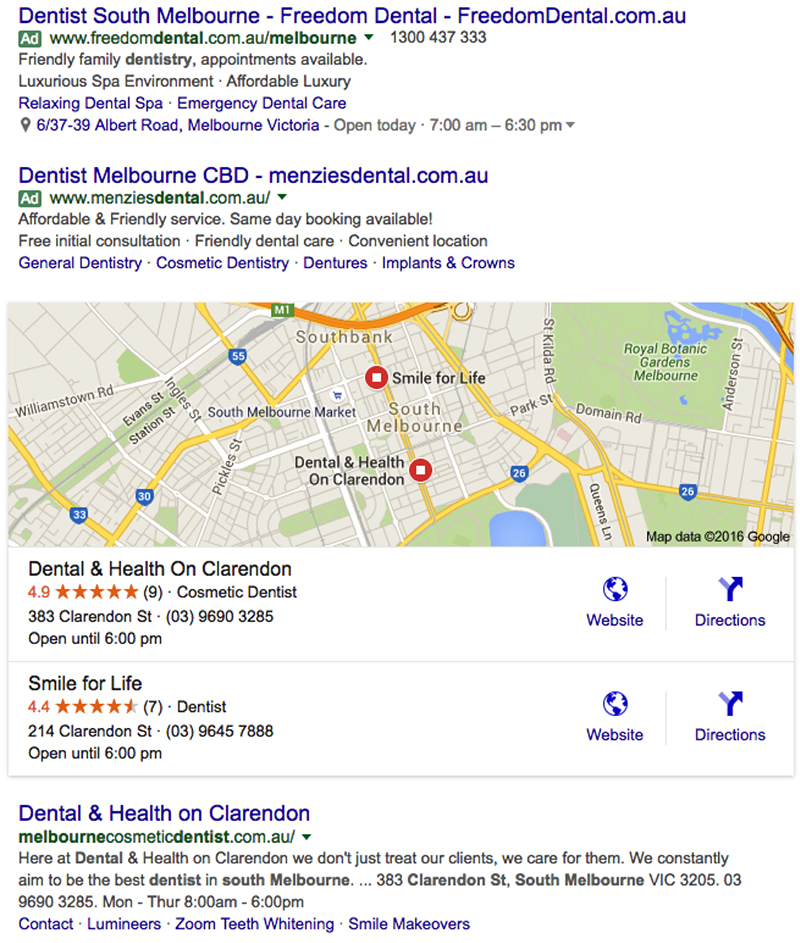 The first two positions are occupied by paid Ads, which very much resemble organic search results, but are not.
Then, as is often the case, there is a map result
Then the top organic search results come in to play…
So the best possible digital marketing regime, which in this case is concerned with occupying valuable real estate on the first page of search results, should incorporate:
A paid Search Engine Marketing strategy to occupy the very top of the page
An SEO strategy that incorporates Google+ for presence on the map listing
A comprehensive SEO strategy that ranks well for this business specific search query, to occupy the top of the organic results
To learn more about how to implement a balanced digital marketing campaign that will put you in the best position to capitalize on the millions of search engine queries made daily, contact the professionals at Webfirm.