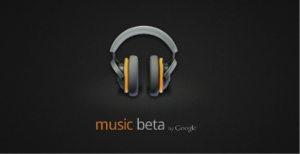 In what has been a heated race between Google Apple and Amazon to bring a cloud-based music program to the masses Google took a major step forward this week and has launched a Beta of its online mobile friendly music service. We are only seeing a taste of what the end product will be but at this stage, you can download the app in the Android Market (Currently invitation only) which comes with a range of pre-loaded songs to give users a taste at how the new service will work.
Music stored in the app will be available when you're offline, and songs and playlists will automatically and wirelessly sync between the service's web and mobile applications.
Also, the Android team noted that the service is only for "lawfully acquired music." Google plans to work with rights holders to ensure all Google Music tracks are not in violation. However they currently have no partnerships with any music labels which seems to be the major road block holding the service back at this stage.
My advice – watch this space.