Google's constant innovation is evident as Google Shopping (AKA Product Search and Merchant Centre) was launched in Australia yesterday.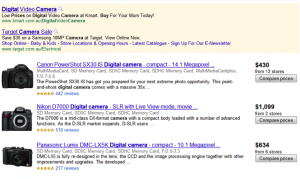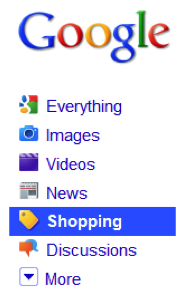 It's yet another game changer for our Search Engine results pages (SERP's), as users will now see shopping cart like results on their results page. Not only with these results display on the organic search listings, users can further refine the results by clicking on the Shopping Tab on the left navigation similar to that of what we see with images or places.
Back in the day, a process that used to take hours – going to store to store in person – and finding the right product/best price was revolutionised with the growth of the internet as shoppers began to do their research and purchasing online.
Google has now taken this process to the next logical step with Google Shopping – now users don't even have to travel from web page to web page to compare and review products.
With Google Shopping users can get numerous results for a particular product search from all over the web, saving a user hours of research time from jumping around various websites.
Using Google Shopping, a online shopper can compare prices from online stores, read consumer reviews and click through to the website to purchase the product.
The new availability of Google Shopping listings also makes it possible for AdWords advertisers in those markets to add product extensions to their ads. Product extensions allow advertisers to link their ads to product information feeds.
Google is once again reminding us that the only constant in the online world is change, moving forward with what is fast becoming the norm – buying online.