Live videos on social media are a very useful and powerful tool. Audiences can engage with them, while brands are able to leverage the immediacy of the format in order to show a more colloquial, humanised aspect of the organisation.
But as with any video content aimed towards branding (like company videos, testimonial videos, product videos)  and marketing communications, planning and quality are paramount.
In this article, I'm going to explain how to optimise your Facebook and Instagram live videos. I've divided the post into the following sections:
Planning the broadcast

Choosing the type of video content that best suits live videos

Promoting the video before the broadcast

Production and technical factors to consider before broadcasting

Practising before broadcasting

How to brand the live broadcast

Call to actions
Planning the Broadcast
First thing's first. Know what your broadcast is going to be about. Be very clear about it and ask yourself whether a live broadcast would enhance what you are trying to achieve.
For example, if you are looking to interact with your audience in light of an upcoming product release, then you need to think about how you are going to accomplish this.
Ask yourself the following: Will this topic inspire my audience to ask questions? Will there be an intro followed by one or more topics before moving on to a Q&A session? Or will it consist of a Q&A broadcast through and through? How much time will I devote to each section? Is it part of a series or is it a stand-alone broadcast addressing a specific topic?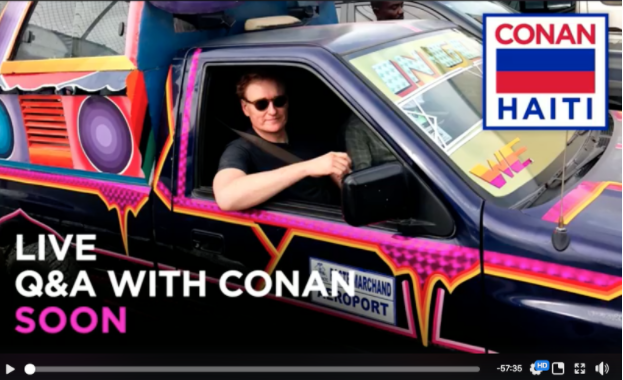 These are the kinds of questions that will help you structure your broadcast. It will also help you discover things regarding your goal. Using the example above, maybe you realise that a Q&A session is not the kind of interaction you were looking for. Maybe it's something else and you will need to reconsider your approach.
Whatever you end up deciding, make an outline out of it and try to adhere to it as much as you can. I say "try" since anything can happen during a live broadcast, which is not necessarily a bad thing. It's what makes it such a unique and exciting format. Still, if something does go off the rails, having a predetermined structure will help you get things back on track. That's why planning is so important.  
Choosing the Type of Video Content That Best Suits Live Videos
Live videos come in all forms, shapes and sizes. The key is understanding which types of videos fit the platforms you'll be using. Let's start with Facebook.  
Facebook
With more than 2 Billion monthly active users, Facebook is by far the social network with the greatest reach. And according to TechCrunch, by 2016, about 100 million hours of video were being consumed on the platform each day.
Clearly, video has found a home on Facebook, and so has live streaming. Here are some ideas for your live broadcast:
Interviews – These types of videos don't have to be live. However, making them so is a way of opening up the conversation to those who don't typically get the chance to attend these kinds of events. It also allows for live audience feedback, which makes it a perfect opportunity to address any questions right then and there. It's also an interesting way to gauge how your audience is perceiving your brand.  
Product Demonstrations – You can also create buzz around an upcoming product release and invite people to see a live demonstration of it. Like Interviews, these types of videos will allow you to gauge your audience's response to the release. Broadcasting this kind of event live will make the demonstration all the more special since people will feel like they are witnessing something as it is happening and not as something that has long been published and rehashed by other media outlets.  
Instagram
Instagram is an entirely different monster altogether. This platform is focused on lifestyle and in the moment interactions, so lengthy videos are not the best choice. To make live videos you'll have to use Instagram Stories. These videos only last about 24 hours after the broadcast so make sure you use it for content that you are comfortable losing in the abyss of cyberspace. Let's look at one type of live video you could make:
Company culture videos – Remember, Instagram is about style, which is why millions of people choose to showcase their lives in the most creative and fun ways imaginable every day. There's no reason for your company not to do the same. After all, brands and companies are made of people and together they make up unique, identifiable cultures. Figure out what that it is in your organisation and broadcast it to the world.
Perhaps your company takes great care to make its working space the most welcoming environment possible. If this is the case, then don't just say it, show it! You could make short live snippets of your office space featuring your employees going about their day-to-day tasks. 
Culture videos have only one prerequisite – they have to be genuine. Maybe you can make it an impromptu broadcast. Doing so will eliminate the possibility of it feeling rehearsed.    
Promoting the Video Before the Broadcast
Once you know which type of video you want to make, it is probably a good idea to devote some time into making sure a healthy amount of people actually watch the thing. Here are some things you can do.
Teaser video posts – Create buzz around your live broadcast by making a short video announcement of an upcoming live stream and post it to all your social media handles. To motivate viewers, you could announce the likelihood of there being a few surprises they wouldn't want to miss. These can be in the form of breaking news, prizes, giveaways, celebrity guests, and/or influencer takeovers. Whatever it is, just be sure to live up to what you promise.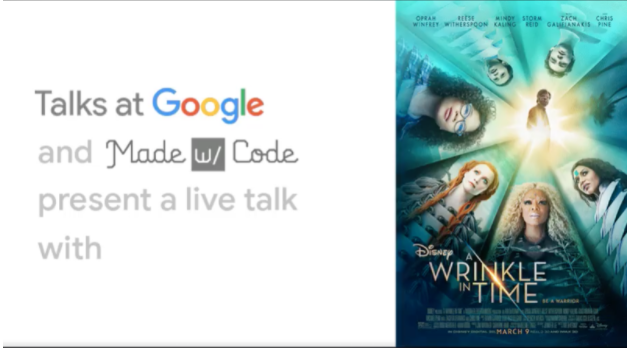 Social media and website takeover – You can also use your entire online presence to promote the live stream. Change profile pictures and channel banners across your social media handles so that they allude to the upcoming broadcast. Or you can make the broadcast the centrepiece of your site's landing page. The same thing goes for newsletters.
Production and Technical Factors to Consider Before Broadcasting
The appeal of live videos is the spontaneity and urgency of it, which means not everything has to be perfect. Controlling too much of your live video will make it look stiff and unnatural so don't get too caught up in the minutiae of the production. Instead, roll with the punches and see that your team is capable of adapting to whatever comes their way. After all, you have an outline that will guide you if things don't go as planned, remember?
Having said that, spontaneity is not the same as mediocrity. So at the very least, make sure that the technical aspect of the production is up to par. People don't want to watch videos they can't hear or see properly. So be sure to use proper audio and lighting equipment.
For audio, use dedicated directional or lavalier microphones. These allow you to capture crisp sound while cutting out distracting ambient noise. Sound makes or breaks a video, so take the necessary steps to make sure you don't fall short in this department.
Although more forgiving, the same thing goes for lighting. Daylight is your friend, so whenever you get the chance, shoot during the day.
Practising Before Broadcasting
If you think practising is about rote memorisation, then no, that is not what I mean. Practising for live videos is more about being prepared. It's about knowing well in advance what it is you want to accomplish. This means getting your production team to go through the outline I mentioned earlier and actually performing an entire runthrough of the broadcast. This will allow you to identify the things that could go wrong before the actual live broadcast. A lot of these things are not very obvious and will only make themselves evident during a mock run-through.
How to Brand the Live Broadcast
The best way to brand the live broadcast is by using a frame with your brands logo. If you are wondering how to do this, check out this tool from Facebook!
Although it's good to get your brand out in the world, make sure it isn't too intrusive so that it ends up annoying your viewer. Keeping it simple will give you the same results.
Another way you can brand your video is by employing good old-fashioned product placement throughout the broadcast. Do it in a way that's natural and overt. A product demonstration video in and of itself, for instance, will do this for you. Other, not so natural approaches, include wearing shirts and merchandise that feature your brand.
Call to Actions
Finally, there has to be some kind of call to action. Even videos that don't seem to be promotional in nature, should encourage the viewer to learn more about your brand.
For example, culture videos don't have to promote any product, they can instead encourage the viewer to learn more about the company through a simple link. This link could lead to your company's landing page, a blog, recruitment section, newsletter sign-ups, press releases or anything else. The point is to give your audience other ways they can reach out and learn more about what you have to offer. Not only are you adding value to your customers, you are also capturing leads that could later be turned into customers.
Identifying whether using a live video format actually enhances what you want to communicate, is step one. This includes knowing whether the video will be broadcasted on Facebook or Instagram. Tailoring your video to each platform's style will make sure your broadcast does not feel out of place.
Once you've greenlit the idea, make sure to structure how it's going to be and run through the whole thing with your production team. Take special care to address any technical aspects so that it adheres to a set of quality standards.
Finally, there is no one formula for making the right kind of live video. Along with a call to action, you should ask viewers to tell you how you can make these videos better. Giving them what they want is the best road to success.