Last year was an astoundingly interesting year for SME web design. Many will remember back to April and Mobilegeddon as it was termed, which saw the end of desktop-first web design and a new era of responsive websites designed to suit all screen sizes. Google flinched though, and the impact on non-mobile friendly sites wasn't as big as many expected – but the impact on the psyche of web designers remains. That was the biggest story of 2015 (along perhaps with flat design), but what are our predictions for web design in 2016?
Increasing use of Video
More and more low-cost crowdsourcing and outsourcing services, like Fiverr and UpWork, are popping up offering low cost production of video for SMEs. With an ever increasing appetite for video from social media sites (Facebook, Twitter, Instagram, Google+, they're all interested!), we'll be expecting more and more businesses to look to get on board and produce their own video content.
People on mobile devices have access to more 3G/4G data than ever before, and the social networks are seeing huge engagement numbers on video – so it seems there's nothing stopping the juggernaut now.
Additionally, the latest phones that small business owners have their hands on are more than capable of not only capturing acceptable quality video, but even editing it into a production that people are willing to accept. Once the skills catch on in the market, it's likely to take off.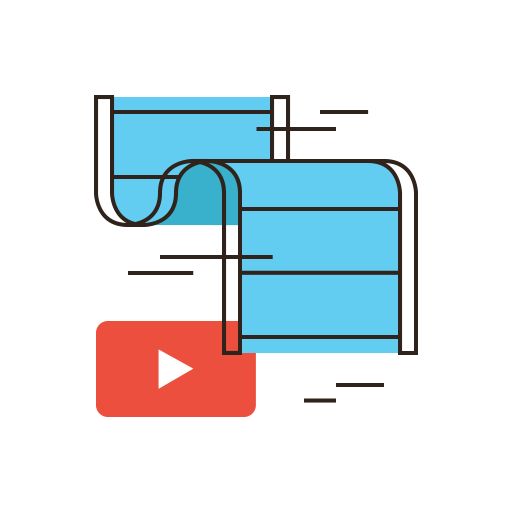 Continued debate about short, long & infinite scroll websites
Inside our own production team and with clients and other agencies, we've debated scrolling probably more than anything else in 2015. It's easy to dismiss the opponents of websites that scroll as old school, but as with all design, there's a point at which it becomes post-modern and things come full circle. In my opinion, the decision of whether to design a scroll heavy or otherwise website depends heavily on the target market and the complexity of the idea being sold, it's as simple as that. There's not much point designing a long scrolling website describing a simple service (I'm thinking tradespeople or simple products) where your target market are 35-65 year old home owners with limited sophistication. However, if you're a startup with an innovative idea that needs explaining, and your market is 18-30 year olds, set your Photoshop canvas to Lord of the Rings length and let's get designing. Can't see much changing here in 2016.
Conformance to convention
Here at Webfirm we have seen a progressively increasing culture of conformance around our web design practices. Design decisions are increasingly being made with data, as opposed to artistic integrity and we expect this trend to continue into 2016. While it's always important to represent your business to your customers in a way that reflects the values and unique selling points that you have, keep conversion rates high is too important to sacrifice on an experiment, especially given the cautious economic conditions that are likely to prevail into the coming year.