You must have heard SEO professionals talking about increasing the conversion rate of websites…
In simple words, website conversion is the percentage of visitors that turn into customers & start buying products and services from a particular brand. Despite the fact that there are millions of websites available on the global Internet and many more go online every day, only a few websites achieve transcendental conversion rates. Most websites have a conversion rate close to 2.5%. So, what are the secrets of conversion rate optimisation? How to increase the overall conversion of your website by leaps and bounds? Let's study and find out.
Personalised offers
Despite the growing number of tools for website optimisation, conversion, retaining and engaging visitors to websites, most customers never make transactions. This is where personalisation comes into play speedily. Amazon, a leading E-commerce brand in the world, generates up to 30% of sales by making personalised recommendations to customers. Revenue growth can reach from 10 to 50% within a few days if you offer personalised recommendations to interested buyers.

Always keep in mind that personalisation of a website helps you to interact with a potential buyer in real time and offer him/her more relevant products. Personalised Email Marketing efforts work wonders. Personal recommendations available on websites let visitors feel that entrepreneurs understand their interests very well. It increases brand loyalty and the likelihood of making purchases one after another. 59% of all shoppers say that that it is much easier to find the right product on personalised websites.
Differentiate your website!
Mainly, there are 2 different parameters of websites that can be made original for visitors-
(1) The design & (2) content. The first one is designed to grab the user attention initially and responsible for keeping users on websites. If your site is useful for the targeted audience, offers them valuable information and offers, visitors love to buy frequently from you. Apart from SEO ranking, customer engagement with the brand affects a variety of metrics directly or indirectly.
Despite getting a large amount of traffic on your website, the conversion depends on the level of visitor involvement with the brand and site usability. So, add interactive elements to your website to make it different from others and attract more visitors.
As Google has made a gradual transfer of search algorithms to the mobile-first index and 57% people use the Internet on mobile devices, your website should be responsive to all mobile devices. Always keep in mind that 40% of all visitors leave your website and simply go to the sites of competitors if they don't find the desired stuff. So, find out what makes people leave your website and fix those problems sooner than later.
Display Reviews 
Always remember that the most valuable content for an online store is reviews of its products. If your site does not provide an opportunity for users to leave feedback about products, don't expect more customers. Statistics say that nearly 60% of customers care about product reviews before making transactions. So, display reviews on your website without having any biased approach. You should also use follow-up letters to contact customers and solve the problems escalated by them.

You must know that Google is increasingly stricter with pseudo-descriptions and texts, stuffed with keywords. So, display only original reviews on your website to increase its ranking on the web and get more business opportunities with low-frequency queries. Reviews and product reviews could increase conversions by 14–76% in a few days.
Exploit The Power of Social Media Websites for Lead Generation
You should know that the actual level of conversion depends on the traffic you generate to websites. Add social media marketing with SEO to increase your brand's presence on the web and get more business opportunities every day.
A/B Testing
In simple words, A / B testing is a method of comparing two versions of a website to know which one works best. It powerful tool for increasing conversion rates up to a great extent. The team, which conducts A / B testing, divides users into two groups and each of them provides a different option.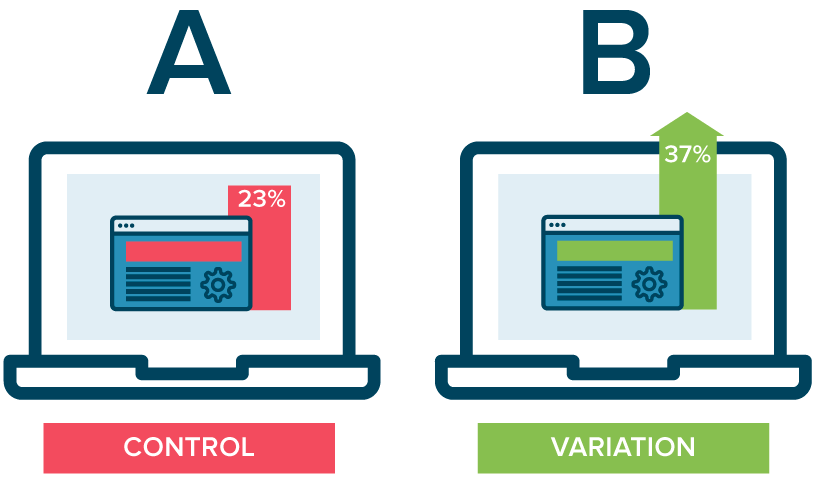 This helps them to determine a more advantageous solution when it comes to determining which design of your website is more useful. When you use this method, carefully analyse the results, collect data and display the best version of web design for users. At the end of this experiment, you will be able to know how your web design is currently working and what needs to be done quickly to increase the overall conversion rate.
Final Words
Conversion rate optimisation is the process of improving the way users interact with websites and make transactions. The more conversion rate you have, the more revenues you will make. Familiarise yourself with these tips to attract visitors towards your website and increase the overall conversion rate.