Small and Medium Businesses are planning on spending 26% of their marketing budgets in online marketing in the coming year. This is according to Local Commerce Monitor, BIA/Kelsey's 15 year tracking study of SMB advertising spending.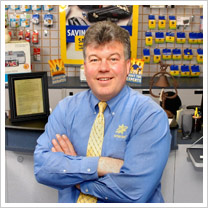 According to BIA/Kelsey, 'We are on the verge of a real revolution in marketing platforms that serve SMBs, in particular around digital presence.'
More than half (52%)of the respondents in the study report that they use social media to promote their business and nearly half (49%) say they purchased online advertising of some sort over the past year.
In late 2011, BIA/Kelsey forecast that by 2015, only 30% of marketing budgets for SMBs would be spent on traditional media such as print, radio and television. This means that small and medium business on average will be spending 70% of their budgets on things like Search Engine Optimisation, Search Engine Advertising, Display Advertising and Social Media.
According to BIA/Kelsey this means in dollar value in the US, the allocation of SMB marketing spend to online marketing will reach $40 billion in 2015 which is up from only $22 billion in 2010, an average growth rate of 12% per year. In the Australian market online advertising spend is now at $2.6 billion a year and the growth rate each year is even higher at 17%!
This rapid growth rate potentially means that if you are a small or medium business and you are not growing your investment in online marketing by 17%, or at least a little each year, you are falling behind.
Webfirm is a specialist online marketing agency – talk to us today about any online marketing needs – phone us on 1300 932 347 or email us at info@webfirm.com.
Article reference: http://www.mediapost.com/publications/article/168894/smbs-up-ad-budgets-for-digital-media.html