Every year, social media marketing goes through radical changes and 2018 is no exception. New technologies are released, new policies are passed and new users register on social media platforms; making it crucial for any business to stay up with the ever-changing social media marketing trends if they want to succeed.
To help you stay up to date with the trends, we have done the research to bring you the latest 2018 social media marketing trends you need to know about so that you can integrate them into your digital marketing campaign and help your business grow.

Mobile Phones
The number of smartphone users, as of 2018, has exceeded 2.53 billion and this number is going to keep on increasing. There are nearly 2 billion active mobile phone users on Facebook. Smartphone applications such as Snapchat and Instagram are among the top social media platforms that keep most of the internet users busy throughout the day.
These fantastic statistics clearly show the importance of an average mobile phone user to any business and its marketing team. Call-to-action buttons are available on social media platforms such as Facebook that generate more conversion than any web platform.
Clearly, mobile phone users should be the most important class of people for any business. Digital marketing strategies should be made in order to facilitate and attract smartphone users.
Moreover, recent changes in the Google algorithm favour Accelerated Mobile Pages (AMP) which is why a potent advice to professional bloggers should be that they start using AMPs which will greatly help in the reduction of bounce rate and increase conversion.

Video Content
According to the official YouTube Blog, more than 1.5 billion users that are logged-in use the website at least once a month. Note that this study does not account for the users that use YouTube without being logged in. based on similar statistics; experts have estimated that the total video traffic over the internet would constitute 80 per cent of the overall internet traffic.
Owing to the increase of video content popularity many well-known social media platforms have added new features recently that help users watch videos more easily. Examples of such features are the 60-second video and Instagram stories of the Instagram and the Live video, 360-video along with options of downloading, saving or watching the videos later offered by the social media giant, Facebook.
Clearly video content, owing to its ever-increasing popularity, is an excellent mode of communication in the realm of digital marketing. Therefore, video content is considered to be one of the most popular and important social media marketing trends of the year 2018.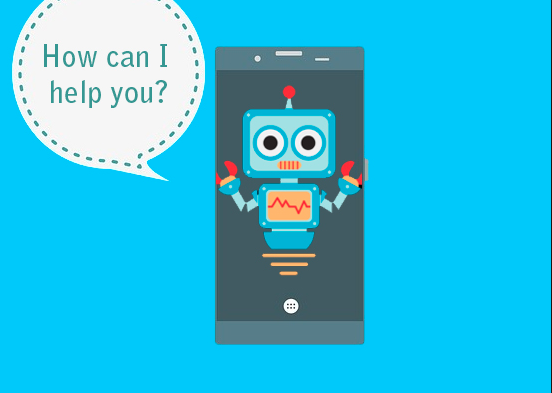 Chatbots
Any successful business model needs an effective Customer Relation Management (also known as CRM). Social media platforms can be used by big and small businesses for an effective Customer Relation Management strategy.
When it comes to efficient CRM, chatbots are gaining popularity because of their real-time customer interaction. The popularity of chatbots can also be illustrated from a study by HeyWire Business that claims that 53% of young adults and adults (aged 18 to 34) prefer text, email, web chat, etc. over phone call customer service.
Moreover, 79% of customers have issues with the current CRM strategies employed by businesses and 31% of customers believed that text should be available as a customer support option.
Chatbots come with several advantages the biggest being that they are computer programs that once initiated do not need to be paid, unlike people. It means that chatbots can be a favourable option especially for businesses that have a limited budget for customer support.
Another great advantage these chatbots have over conventional CRM methods is that they are available 24/7 and reply instantly. Chatbots perform more efficiently than people when it comes to engaging requests or answering analytical or factual queries.
With the improvement in the sector of artificial intelligence, there is no way that chatbot popularity will go but up on the charts.
Paid (and personalized) Content
Successful businesses have used paid content to generated better reach on social media platforms. Experience shows that paid content has a huge potential be it in increasing conversion rates or merely for the purpose of customer engagement.
But due to its popularity, many businesses have started using such paid ads on social media which has, in a way, increased the noise. With the increase in paid ads on social media platforms, users of these platforms have developed resistance due to which the effectiveness of such ads has declined. Furthermore, due to the inconvenience caused by these ads on social such content is going unseen and users feel uncomfortable which is bad for these social media platforms.
Big social platforms such as Facebook, Twitter, Instagram, etc. cannot afford to tolerate the inconvenience of their everyday users so naturally, they have started to change their algorithms. This new algorithm lets users filter posts or ads that they do not like or does not concern them or personal posts. Such changes are forcing businesses to change their digital marketing campaigns in a way that they can appeal to their customers.
Therefore, it is important that businesses think of ways to make their ads more personalized and interesting so that they stay relevant to the customers and appear on their newsfeed; otherwise, your paid ads can easily fade away into the endless chatter of the social media unnoticed.

Influencer marketing
Although influencer marketing is not a new concept, however, the social media marketing experts are using it is a different way. A social media influencer is not, in essence, a celebrity but a person that has a strong following. Such an influencer can have anywhere between a thousand to a hundred thousand followers. Businesses can hire these social media influencers or partner with them to market their products to their followers and stay relevant with the changing culture.
Studies have shown that micro influencers have over 60% engagement rates compared to celebrities and companies can increase their conversion by 20% within a week with the help of these social media influencers.