Last night some of the Online Marketing team at Webfirm went to the Scarf Community Autumn dinner which was also the monthly Social Media Club dinner for April.
Last night's event a get together of the social media die-hards in Melbourne – and as new members to this club we were impressed at the varied expertise and interests of all the people we met, plus we were blown away by the level of professionalism of the Scarf event.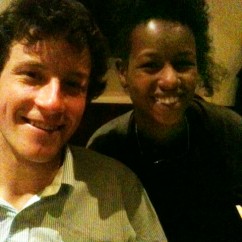 A bit of information about Scarf
Scarf is a non-profit organisation based in Melbourne that borrows restaurants to provide relevant hands-on hospitality training and mentoring to marginalised youth who face barriers to obtaining fair access to training and employment.
Scarf's Mission:
To provide marginalised youth with hospitality knowledge, skills and experience in an encouraging space where individuality is seen as an asset.
To foster social and professional networks so that these young people have the confidence and connections to get the job they want.
A bit of information about Social Media Club Melbourne
The aim of the club is to facilitate regular gatherings of Melburnians that are interested in social media. The group currently connects weekly on Fridays at 8am for coffee and breakfast, and monthly on a weeknight for dinner. New members are always welcome to come along.
We look forward to meeting more of the members over the coming months.
Thanks for the great event guys!!
Jennifer (@Jenn_Herman), Andrew (@AJCoventry) and Andy (@andy_steven_00)