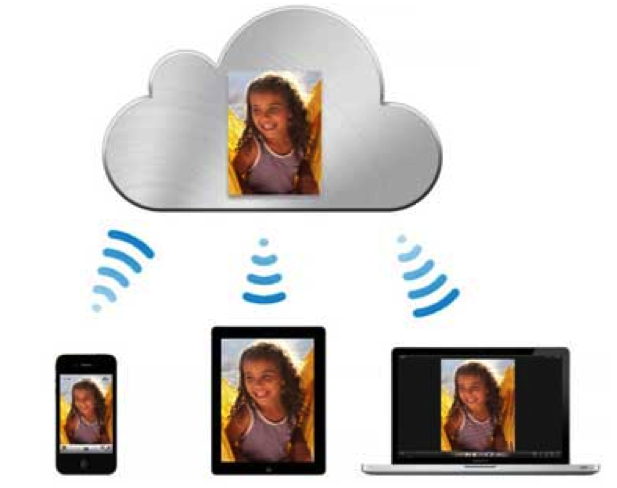 As technology continues to evolve and expand we find ourselves with more and more devices. It isn't rare to own a desktop computer, a laptop, a phone (or 2), a tablet device and a music player.
Or in Apple's world – an iMac, a Macbook, an iPhone, an iPad and an iPod. The problem is all these devices are getting hard to manage, you have music, contacts, calendars, mail, photos and apps which you want to use on all of your devices as you can see things are starting to get messy.
The iCloud is Apple's answer to making our life simple. Currently – to synchronise the data between all your devices – we need cables and a computer to sync it all with. We need to organise all our files take our phone plug it into the computer and synchronise, then do the same for the rest of our devices.
The iCloud is Apple's seamless integration between all of your devices. It lets you synchronise your content through the "air". It cuts out the cables and duplicate files, the tedious task of file management. It cuts out the hassle of owning multiple devices.
Now instead of your desktop or laptop acting as your hard drive to sync all of your devices we now have the "cloud" where your files will be stored by Apple in remote data centres, an area where all our music, contacts, calendars, mail, photos and apps can be stored and synced with all of our devices at the push of a button.
For example when you take a photo on your iPhone, it will push the image up to the cloud. Later that evening when you turn on your computer, your image will appear among your other photos without you having to transfer the photo.
A big step forward in technology which is going to dramatically change the way we can use our devices, or an attempt to demote our computers to just another device and encourage the dominance of Apple?