If your business doesn't yet have a well designed, fully functioning online presence, there's not a moment to lose. When you entrust your web development with us, you get a complete array of support under one roof. We ensure the harmonious cooperation of a number of distinct fields that comprise modern web development – the technical, creative and regulatory aspects of an online business. We get you online in record time, so that your business can start enjoying online success without delay.
Web Design
Webfirm produces sites that are fast, easy to navigate, affordable and come with built-in adaptability so you control your site's look and content. Our web development packages can be turned around fast, and once your site goes live you'll get full access – and the training you need – to manage it. And we'll make sure your site works as well on mobile devices – increasingly used for online transactions – as it does on PCs and Macs.
Web Development for all Australians
Our web developers love seeing our clients at our Melbourne offices, but collaborating by phone with our interstate clients is just as easy, thanks to a range of online resources. These include tools that allow us to take temporary control of a client's computer desktop, and sophisticated applications that allow our clients to annotate directly to the site as its being built.
Web Hosting and Domain name registration
It makes sense to have all your web services delivered by a single organisation – and that includes domain name registration and web hosting. We can help you find and register domain names that reflect your brand. And we'll ensure they are protected for you, just as you would protect any other intellectual property your business needs.
Webfirm's in-house web hosting expertise delivers a whopping 99.7% server uptime, and oils the wheels of your online business by making sure your website is quick to load, reliable and secure. Our server hardware is located within Australia, so your site is operated in a secure web hosting environment. And for further peace of mind, we back up all client sites daily.
Content and Search Engine Optimisation (SEO)
"Content is King". Search-engine optimisation, which aims to promote your business to a prominent position in the search results of services like Google, has become far more demanding in recent years. Practices like "key-word stuffing" and repetitive, irrelevant copy not only don't work anymore; they actually harm your site's performance. Our team of web developers include writers and audio-visual experts who will bring your brand and your products to life, appealing both to the search engines and to the visitors to your site. Don't let outdated content hurt your online business. Talk to your Webfirm account manager about a content makeover.
Standing by our Claims
At Webfirm, we only make claims we can live up to. When we send your site live, we set up regular traffic reporting and analysis, so you can closely monitor its performance. And we give you your own keyword dashboard, to enable you to track the ranking of your keywords.
Need assistance?
This is Rhys. He is one of our Business Development Managers, and assists our clients old and new to take the next steps with their digital strategy.

Rhys K
Business Development Manager
This is Taryn. She's one of our Account Managers. She works with our clients to get amazing results from their websites and digital marketing campaigns.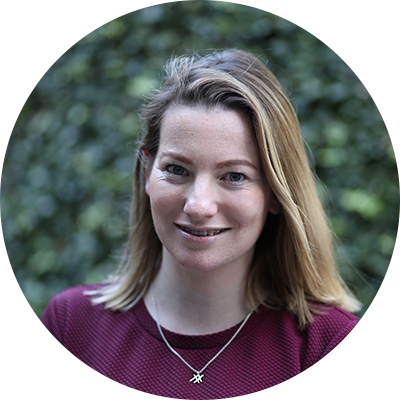 Taryn L
Account Manager