Choosing a host for your website may seem like a pretty straight forward task, but a quick Google search will throw this perception straight out the window. Suddenly, hundreds of online and local website hosting companies are vying for your attention and money, and that once simple job becomes a headache.
So what should you be looking for in a website hosting company, and at the end of the day does it all really matter?
To begin trying to navigate your way through choosing a website host, it's probably a good idea to have some basic understanding of what website hosting is and what use it is to you.
Website hosting services work by storing all of the files that make your website look great and work well on servers connected to a rather fast computer. When a user goes to view your website, the Internet then connects to the server that is hosting your website files and transfers all of this information back to the users computer. Easy right?   With so much of today's digital world being non-tangible yet so fundamental to your business it's important to know that your money and reputation is being looked after online as well as possible.
Price
When it comes to website hosting the tried and true line of 'You get what you pay for' well and truly applies.
If you go back to your Google search on Website Hosting companies, you will see more than a few online only companies offering hosting services for less than the price of your morning Flat White – it seems a bit too good to be true right? Trust your instincts, because more than often it is. We found out in the paragraph above that hosting a website isn't the most straightforward process out there. Most often your website is the backbone of your online marketing strategy, so when it comes to spending money in the online world, website hosting is something you shouldn't be too thrifty on.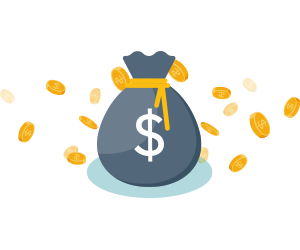 Technical Aspects/Limitations
Unless you're a self confessed "tech expert" this is the part of website hosting that not many people want to concern themselves with. It's also the most important in terms of user experience and security.
You want to make sure, especially if your website is built in a platform like WordPress, that the most recent and stable versions of the platform are being used, and that your website host is applying security updates as soon as they are safe to apply. Doing both of these things ensure that your website is always going to have any security holes fixed up, and that you are updated with the newest and shiniest versions of features when they are ready for you!
If you are wanting your website to host a blog, sell products, have nice images, and maybe a few videos, then you need to choose a hosting provider that is going to have enough power and space to fulfil your needs..
Avoiding choosing a host that doesn't offer enough of these is going to result in the possibility of your website taking too long to load a page, or even crashing. Which brings us nicely to:
Technical Support
Second only to price, technical support is pretty important to most people when it comes to choosing a company to host your website. If something were to go wrong and your website stopped working, or something broke that you didn't know how to fix, is there someone on the other end of the phone that you can call that will know your website and how it works? More importantly – does this person know how to get it back up and running for you with limited downtime? You should be able to contact your website hosting company more than one way – phone, email and through a contact form on their website are good ways to check that your host is going to be able to offer you the level of support you deserve.
Features
These are the extras that you should be hoping to get out of your website host. The most important are backups of your website. Here at Webfirm we take nightly backups of both the database that runs on our client's websites, and the files on the website itself. This is to ensure we have a fall back position, in case anything was to go wrong. We haven't had to use a backup on a website in over a year, but it's always better to be safe than sorry right?!
Further to backups, features such as strict security policies to prevent pesky hackers getting into the website through the Content Management System (CMS) by guessing your password, and log scanning to detect any break in attempts on the website are also features that a good website host should be offering you in return for your hard earned money!
Email Features/Spam
While this might not be an issue that comes to the forefront of your mind when thinking about website hosting, it is an area that you should consider, and that your website host should be looking after for you on your website.
Detecting and erasing spam emails that originate on your website before they reach your Inbox is relatively important, and saves you a lot of time and effort. Having email features like spam control looked after for you, ensure that you only receive legitimate requests from your website.
Now that you're an expert on choosing a website host and knowing what to expect from them, you can ask yourself that all important question I raised in the title of this blog post. Does choosing a website host that is going to look after you and your website properly really matter.. If you said Yes – you get a gold star; you also read the title, which is a pretty decent ego boost for me, so Thanks!
If you want to be able to depend on a company to keep your website and online livelihood running smoothly, and allow the fine users of the World Wide Web the chance to experience your website in the way that you intended it, then choosing a reputable, supportive and on-to-it website hosting company is something that you should not be taking for granted!
Shameless plug: Some information on Webfirm's website hosting services