Webfirm recently held a Webinar to introduce online marketing and it was a great success! It was an introduction to online marketing methods and ways to grow your business online. This Webinar was presented by Andrew Coventry and Nathan Alfrey who are both campaign managers for the site marketing department.
We have also upload the full recording of the Webinar to Facebook, Click Here to check it out on our wall.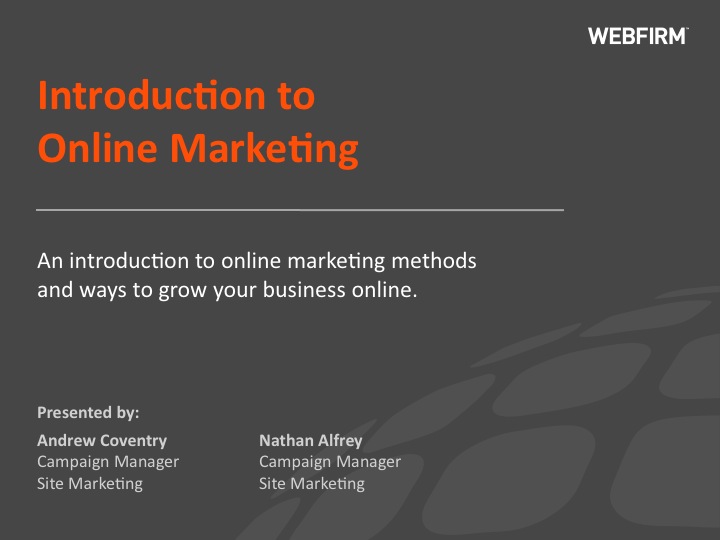 Webfirm is a specialist online marketing agency – talk to us today about your website optimisation needs – phone us on 1300 932 347 or email us at info@webfirm.com.