Website SEO
Like most business owners who make the exciting decision to get a website, obviously your main goal is to share it with the world, and use it as a tool for attracting potential customers or new readers.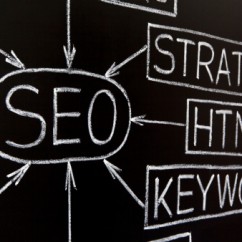 Once your website is built and its gone live your pages will eventually be indexed and ranked by search engines, like Google. This is about the time that SEO becomes one of the most important aspects of helping you achieve your online (and offline) goals.
Like most first-time website owners you will have a array of questions, however the 3 you will repeat the most will be: What is SEO? Why do I need it? & Why does it cost money?
So lets start with the first question:
'What is SEO?
SEO is the acronym for Search Engine Optimisation and this is the process that is used to get your website ranking in well in the organic listings on search engines such as Bing Yahoo & Google.
Why do I need it?
This is where I remind you of your main goal for purchasing a website.
To share your presence online, and use your website as a tool for attracting potential customers or new readers
The main reason why anyone uploads information to the Internet is so that it can been seen by others however if no one can see your website it defeats the whole purpose of purchasing a website in the first place.
It is no secret that ranking higher in search engines such as Google will help generate more online traffic to your website.
You, as a website owner, need to not only take care of your website but also help it rank well in the search engines by applying an effective SEO strategy.
SEO consists of two separate areas:
The first is on-site optimization, which requires a few changes to your website to make sure that the search engines can read it, and to determine what search results your website is relevant for.
The second area of SEO is the off-site optimization that consists of creating one way, two way, three way links pointing back to your website. You can't just link anywhere on the web, links must come from websites that have a high page rank and are relevant to your industry in some way. Back-linking needs to be done on a regular basis, if you wish to keep your rankings.  If you were to all of a sudden stop back linking you will notice that your website rankings will start to drop.
Why does it cost money?
In this regard you could ask 'why does anything cost money?'
When hiring a good SEO you are paying for a service and 'yes' the prices will vary depending on the service and in most cases cheaper is not always better. Your investment will also be dependent on how competitive your industry is, as the more competitive the industry the more hours will need to be applied for you to be successful.
If you have any questions about Search Engine Optimisation or other online marketing techniques feel free to contact Webfirm on 1300 932 347 or email us at info@webfirm.com.