From website through to online marketing
Storebay Australia had no online presence and needed a website that could showcase their clever over bonnet storage units to prospective residential clients and strata groups. They also required a way to generate leads without boots on the ground dropping off flyers. We have acheived both these goals through a fantastic website and a killer SEO and PPC campaign!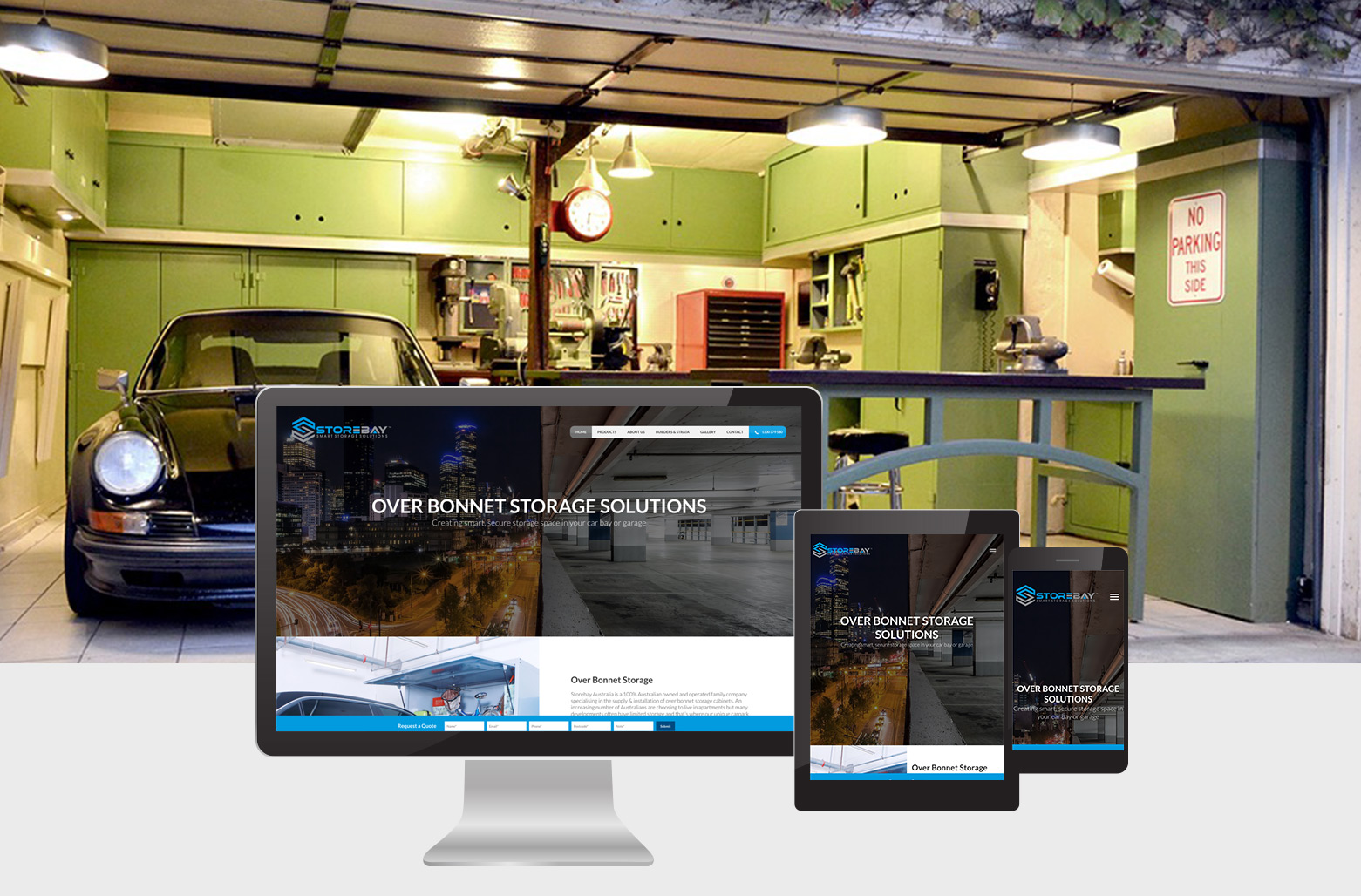 Digital Marketing Strategy
Through our digital marketing campaign, we have been able to have the Storebay website to show up in multiple places on page 1 for relevant terms across the east coast of Australia.
Storebay shows up in the Ads at the top of page 1
Storebay shows up in the maps results of page 1
Storebay shows up consistently in the top 5 organic results
Keyword Rankings
1# Over bonnet storage melbourne
1# Over bonnet storage sydney
1# Over bonnet storage brisbane
1# Over bonnet storage unit melbourne
1# Over bonnet storage solution melbourne
1# Over car storage solution melbourne
2# Over bonnet storage units
For more evidence, search related terms and see the results for yourself!
Total Organic Traffic
The increase in rankings has resulted in around 200 monthly organic visits on average and around 600 in total.

Conversion Rate
A big part of Storebay's success is its ability to convert visitors into leads. We are tracking mobile click to call's enquiry forms and a quick quote form. For every 100 visitors to the site, 5 contact storebay. with an average of 600 visitors to the site, thats around 30 leads a month.

Testimonial From Dean Price: Storebay Owner/Manager
When engaging Webfirm for the website build we were impressed with the seamless process from the design phase through to the aftersales support.
They listened to our requirements and the team guided us through what was involved up front with the end result being ranked top 3 for our product within 12 months.
The results have far exceeded my expectations of what was possible in such a short time!