I always have conversations with my clients and business owners about where best place to invest their marketing dollars to help their business. This has always led to the Yellow Pages Vs. Google debate….
Which is more effective? Google or Yellow?

There are ways to be able to quickly identify the answer. This is by questioning yourself.
All business owners are consumers just like everyone else.
Here are a few questions to ask yourself which will give you your answer!
When was the last time you picked up the Directory and looked for a business, service or a product provider?
When was the last time you jumped on the Yellow pages site to look for something?
Where do you look yourself when looking for what you need?
The answer you give to this will generally apply to the general public, you are yourself the general public.
Back in the day when the search engines didn't exist yellow pages was the place to be at. However Search engines have made it much more efficient and easy for you to find what your looking for, compare the product or service and make a purchase. Look in some areas yellow pages might still be effective but in the same field the search engine with the same investment will be a much better ROI.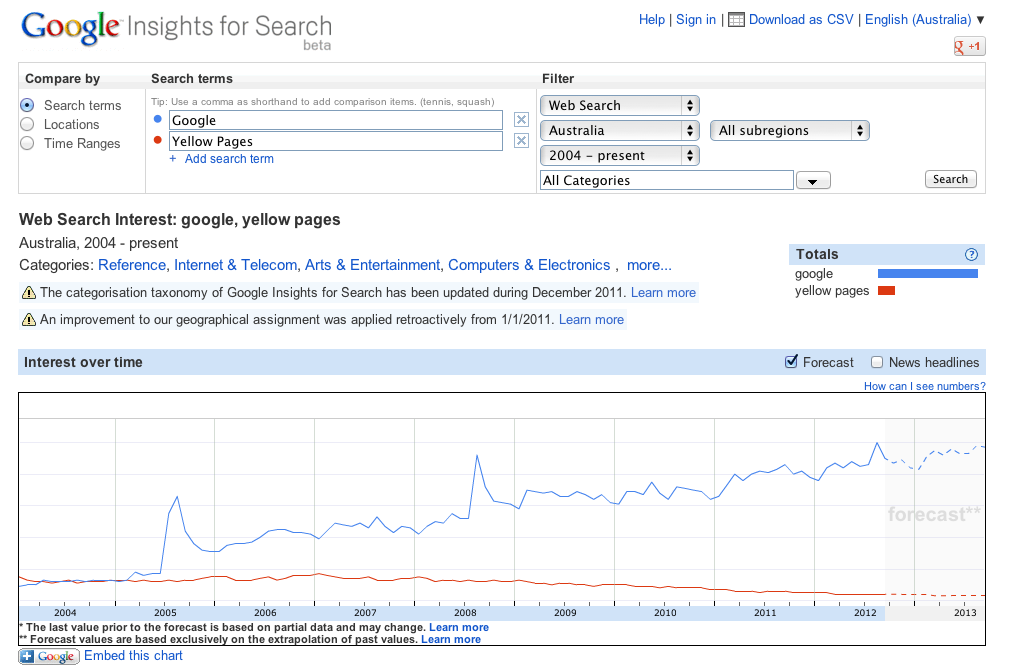 To conclude this article on where people are looking please take a look at the link below, it represents the trends over the past 5 years. Click here to discover the Google V Yellow Pages trend http://bit.ly/PpLHAA – Type 'Google' into the tool, then click 'Add a search term', enter 'Yellow Pages', select the region 'Australia' under filters and hit search!