How do you explain to friends and family what you do?
Most people look confused when I tell them I am a SEO specialist, so I often just say I work at a digital marketing agency, working on websites to help improve their visibility in Google/search results.
One or two things you think will be really important in SEO this year?

Content. Content. Content. High quality, relevant content that is optimised for user search intent is essential! With the rollout of the BERT algorithm update, it's critical to focus on optimising for intent over specific keywords. Want to understand a bit more about BERT? Read more here. 
Who's got the best playlist in the office?

NA on this one! I am normally listening to podcasts on my own device – currently into Plant Proof, She's On The Money, Seize The Yay, Shameless and The Health Code.
Tell us more about your bayside life?
As an active member of team over-chill, Bayside suits me perfectly – if I am not working out, I'm normally at the beach, taking a stroll along the bay trail or having a coffee/brunch with friends.
Favourite place you've lived?
Since leaving home my favourite place is Melbourne by far, however I moved around a lot growing up – spending equal amounts of time in NSW and QLD. I will always have fond memories of living in the tiny town of Karumba in the Gulf of Carpentaria when I was around 10 years old. Me and my sister really bonded with the local kids over Pokemon, soccer and climbing the tallest trees we could find.
What's the next thing you want to learn more about in digital?

I would like to expand my skill set and explore the paid arena. PPC, social media ads, etc. 
Latest holiday? (accompanying pictures appreciated)

I just came back from a week in Coolum and Noosa on the Sunshine Coast! It was a solo trip filled with hikes, beaches and way too much food!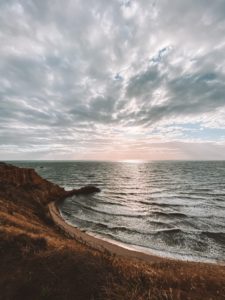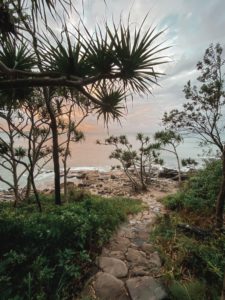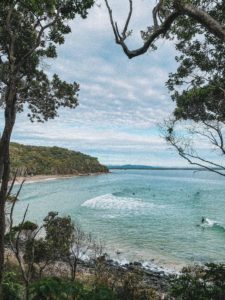 How did you end up being an SEO Specialist?
When I moved to Melbourne at the beginning of 2016, I got a role as a sales and marketing coordinator for a hotel in the CBD. When I initially started, no one was paying any attention to the hotel website and other digital assets – it was the perfect opportunity for me to learn a wide variety of digital platforms, exploring the possibilities with the website, social media and third party platforms. It was during this time that I really discovered I wanted to work in the digital space. Initially, we had a digital agency who claimed that they were looking after our website's SEO – it got to the point where we noticed not much work was being completed, despite the budget that was allocated. We ended up canning SEO and I ended up taking over that side of things! 
After some time in this role, I had hit a wall in terms of marketing opportunities at hotel level, so I started applying for positions at digital agencies. After endless rejections, I managed to win over an agency with my base level of knowledge and enthusiasm.
As you've done a few of these . . . what's the most beautiful hike you've been on?
Tough one! Last year I did a nine day hiking road trip around New Zealand's South Island – Moke Lake, Marian Lake Track, Lake Matheson, Queenstown Hill and Roy's Peak were all incredible. Top tip: I strongly recommend Roy's Peak, however pencil it in towards the end of your trip as you'll probably want to take it easy the next day (or two)! The mountain is 1578m tall and steep! Views are 110% worth it though.