How Does Google Adwords Work?
Google Adwords is the world's single-largest online advertising network, reaching more than roughly 80% of global internet users. They're some big numbers, but what does that mean for you?
Google Adwords works by you bidding on given search terms to place your ad amongst your competitors. Whenever a user types in given search term that you've placed a bid on, the race begins! How high your ad appears in a search will depend on a couple of things;
How competitive your market is (determined by CPC or Cost Per Click)
Your ads 'Quality Score' (determined by relevance to search terms, click-through-rate, landing page and content quality and a few other factors)
A big advantage of a long term investment in Google Adwords Management is that, given our ability to test every theory and continuously improve and optimise your account, the longer your account is active, the better the results a digital agency can get. It's a simple matter of better understanding = better results.
Without paid search (Google Ads), you're heavily reliant on SEO (search engine optimisation), and a few other traffic channels. This approach can work fine for some niches, but for many operating in highly competitive industries, operating without Google Ads simply won't do.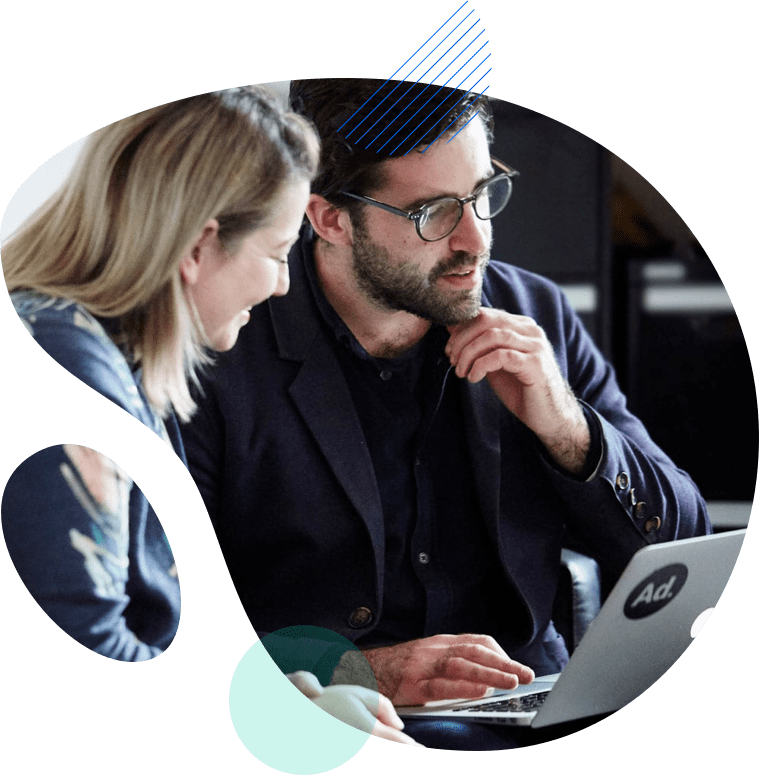 Combine PPC with effective SEO
PPCs about paying to place an ad for your product or service for given search terms. SEO is all about organic search results.  With these powers combined, your ad is guaranteed higher visibility.
When your organic search competition is  high, you're more likely going to require amore intensive and more nuanced Google Ads approach in order to get you seen at the top of the page. And since more than 95% of users choose a business that is listed on the first page, you're going to need a way of boosting your visibility. Basically, if you are operating in a highly competitive arena;  'if you're not first you're last'.
Benefits of an integrated SEO / PPC agency approach:
We can reliably test what ad copy is more effective with your customer base
Implement data insight to effect page's title tag, meta description
Utilise keyword reports from ad campaigns to garner blog topics
Use PPC data to inform SEO actions
Employ remarketing ad + SEO to attract users and increase chance of conversions
Despite each approach having its own individual benefits, we will always recommend an integrated SEO and PPC strategy, as we see it as the best way to see results improvements.
SEO and PPC– they're two sides of the same coin.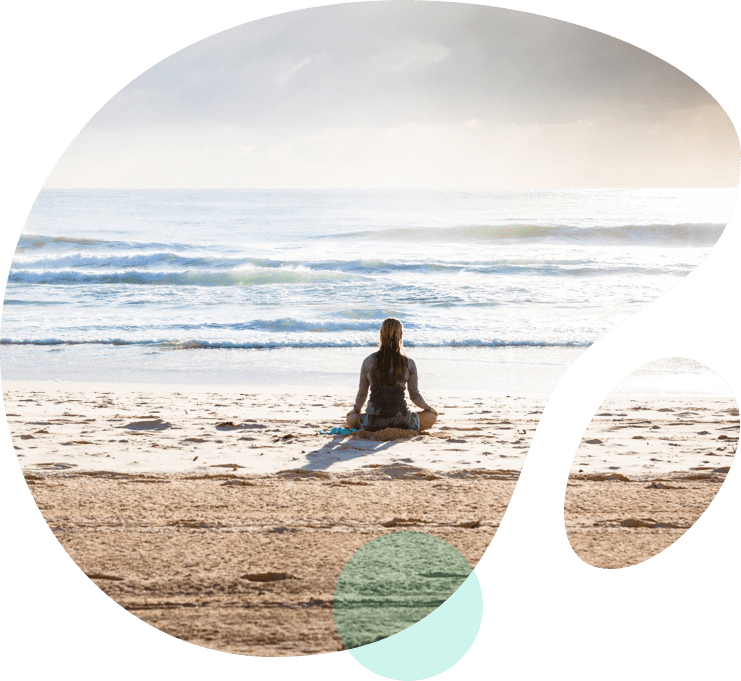 An impressive data driven Google Ads strategy
As a Google Partner agency, our team are Google Certified PPC experts, and we've got the know-how and experience in Google Adwords Services to back it up. That means we mean business when we say that your money's no good unless you have a plan of attack in place.
Things we consider when crafting your bespoke Google Ads strategy;
Relevant keywords/placements
Using keyword tools and market data to find the most relevant keyword opportunities  people are typing into the search engines to find your products and services (display/YouTube and video advertising)
Your competitors
Study the companies bidding on these keywords in AdWords. See who consistently is ranking at or near the top of the rankings, and what share of the available impressions they are getting.
Your audience
Where are customers buying and reviewing products/services/businesses like yours online? What are they talking about in product reviews?  What do they love/hate about your competition? We try to get all these questions answered when researching your target market.
We blend PPC know-how with our signature creativity
We consider what you're after, and by using a winning combination of the following four factors, we deliver an outcome that you'll be grinning about:
Search Campaigns
"The bread and butter of Google's advertising platform".
The process of creatively constructing persuasive text-ad copy and bidding on search terms that are most likely to convert users.
Display Network
The second arm of Google's ad platform: as opposed to text ads, the Google Display Network (GDN) is all about the placement of display/visual ads on Google's website partners websites. Giving you an extended reach of over 2 million sites.
Google Shopping
Allows advertisers to visually show their products above the SERP, allowing for quick decision making. By extension these also integrate with Google Merchant center, required for "near me" searches as well as other product integrations like Google Lens.
YouTube Advertising
Creating dynamic advertisements that display during or before YouTube content. These display as full length features or 6sec (unskippable) bumper ads to build your brands awareness. We pick channels that match your content audience audience audience…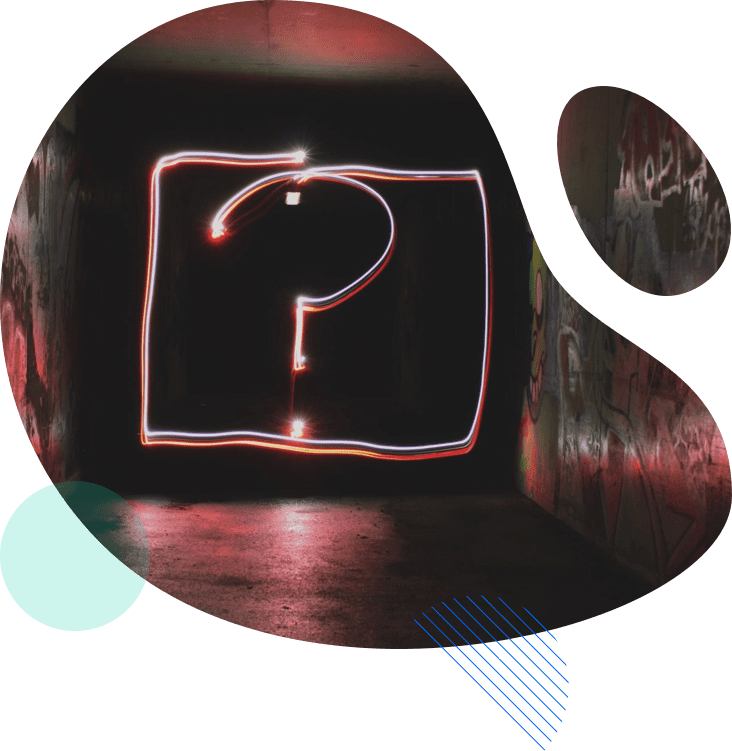 How much should I invest in Google Ad spend?
It really depends…
Google Adwords is less about paying a certain amount for a given product or service, and more about just how much you are willing to invest per month.  Although different markets will vary in their minimum bid amounts, as the old axiom goes; "you get out what you put in", and this no more true than in the world of Adwords marketing.
Let's say you've just begun a brand new career, leaving your old job to fulfil your dream of running a small business… You've got a sleek new website and sorted out your product line…What's next?
Well, first we'd get to setting up your keywords and budgets.
This means figuring out exactly what kind of market you want to go after…defining your search terms is no easy feat, as the process requires a reasonable understanding of your market and your competitors. And, seeing as it costs you money every time someone clicks on your ad, you want to make sure your money is going as far as it possibly can.
[PLUG] There's no point in spending money on ads in a hyper-competitive market when you simply don't have the budget to compete- which is why our Google Certified team are well-placed to work well within your budget to make sure your ads are getting the visibility they deserve.
Once your search terms and budgets are set, we then get to analysing the data.
As more people click on your ads, the more data you collect on what works and what doesn't. As your presence grows, we develop a greater idea of how to best place your ads, the markets and search terms you can go after, to get you the best ROI possible. Basically, we figure out what converts, and put your budget to work there!
From there, you will start to form audiences and change your bids accordingly; perhaps more people convert to your ads on mobile devices? In which case you spend more to be higher in the search results and convert more often. OR maybe  you could be going after less competitive keywords for the same outcome? We respond swiftly to that too. The end goal being that we use all the data available to get you the most efficient, cost effective campaign possible and reduce your cost per sale.
So, the real you should be asking is not; ' How much should I invest?', rather 'How important are leads to you?'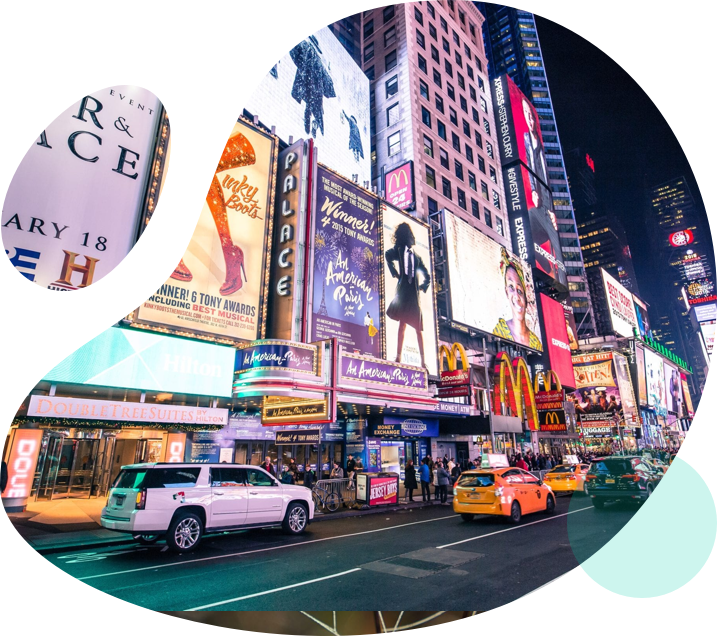 Ripping Remarketing
Some people find it pushy. We think it's smart.
Remarketing is based on the idea of visibility; the more your ad is seen, the more it is likely to be clicked!  Although most often used in ECommerce, remarketing is a powerful way of enabling sites to show targeted ads to users who have already visited your site.
Remarketing is a fantastic way of targeting potential customers, and provides a technique for you to close the loop on things like cart abandonment, or users visiting your site but failing to make enquiries.
Some of the benefits of a remarketing campaign:
Cost effective way of improving your conversion rate
Increased brand recognition
Improves ad relevance for consumers
As of 2018, customers who see and recognise retargeted ads are 70% more likely to convert on your website…still not convinced?
Check out some mind blowing stats, here.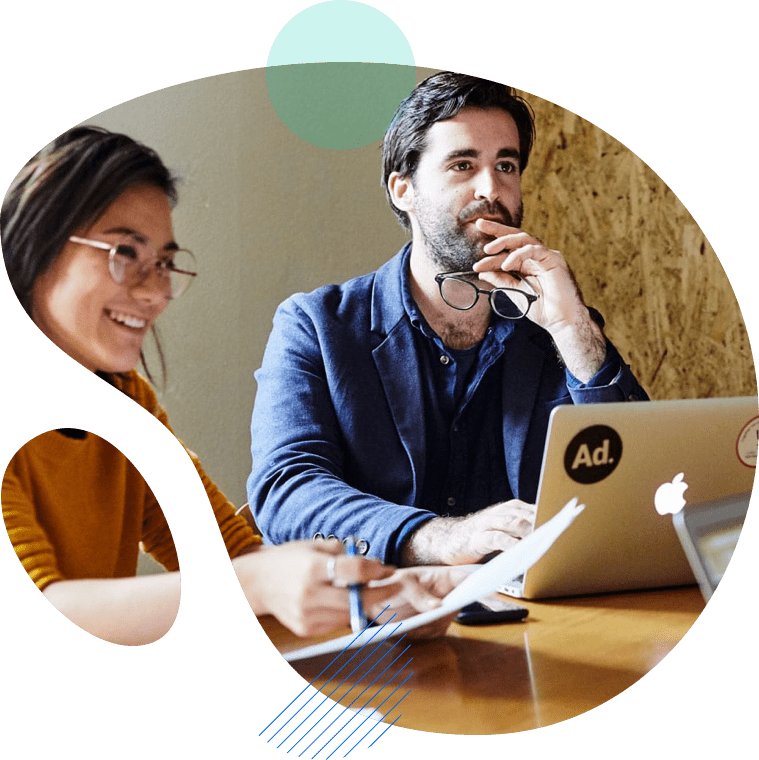 Let us manage your campaign
We'll spend your money where it matters.
Nearly every man and his dog is a Google Partner, but not every Adwords agency has the experience to design and create a winning Google Ads campaign.
The Webfirm approach to Ads: Google Partners Melbourne
By enlisting our Ads management services, you reap the rewards of a Google Certified team with a wide range of experience designing, running and maintaining ad campaigns. Outside of bidding processes and the building of creative, we always strive to ensure the true value of Adwords through our uniquely bespoke approach to campaign management.
We guarantee the effective and successful management of your ads campaigns by the clinical application of the following:
Tagging and Reporting
Conversion setup during campaign build and custom reporting dashboards
Ability to use all the areas in Google Ads including Shopping, Remarketing, Search and Video depending on your needs.
Ability to distill what is the right approach for each client. Not one size fits all
Tag your website effectively (or audit existing tagging)
Link with analytics and report (no vanity metrics)
Analysis
We guide you through the whole interface.
Demographic data analysis
Transparency
Needs targeting
Audience Management
Analyse and AB test audiences based on the requirements of the client
Bidding process
We want to find out more about your business and how we can best help you. Get in touch with our team of Google Certified Adwords specialists today or read one of our impressive case studies.
Think you need to target social media including Facebook instead? Head over to the Social Media page.
Yarra Yarra Golf Club
We wow'd Yarra Yarra with our out of the box ideas, creative custom design, ability to intergrate with internal systems and stick to a tight delivery timeline.
The feedback internally from their members and guest has been very positive and we are delighted to continue our releationship with further work in the future.
Music Mart
Music Mart has achieved some great results since updating their digital marketing package with Webfirm. Don't believe us? Let their campaign results do the talking!
Prestige Catering
"We have found the team at Webfirm to be professional and knowledgeable in their area of expertise. They have provided sound advice, taking the time to explain the reasons why changes are being made to our website and what the expected outcome is. I have found their advice and guidance invaluable."
VTIC
"It's been great working with you guys on building and launching vtic.com.au… we're really, really happy with the result… You LISTENED, I mean really listened, to what we were saying and turned that into a concept, and then into a finished product."
Perth Bin Hire
A search-led strategy, coupled with strong PPC and Social Media activity means gaining insights that are transferable across all channels, and in turn using that insight to drive growth.
Bodhi J
A new website helps pave the way for the luxury of the spa to be reflected in the online experience.
Innovation Living
Innovation Living Melbourne is a well-known Danish sofa bed designer that has made roots here in Melbourne. They already had well established markets in Europe, North America and China, but wanted to increase market share within Melbourne. They had no online presence and required the whole treatment from website design through to online marketing.
Cave Hill Creek
We've worked with Cave Hill Creek to achieve sustainable traffic and revenue growth through a multi-channel digital marketing approach.
Integrated reporting solution
60.6% increase in sessions
39.6% increase in organic traffic
Multiple #1 rankings
Safetyquip
We've seen Safetyquip grow into a nationwide safety equipment SEO power house up agains stiff competition through well prioritised tactic and a culture of continuous improvement.
Too many top 3 rankings to count
Ongoing year-on-year organic growth
More than a decade of trusted advice
Webfirm are sensational to deal with. They created a bespoke website for us and the process was seamless. If you're in the market for a new site, make sure you reach out to Webfirm.

Peter Vlahandreas
General Manager, Yarra Yarra Golf Club
More than a development company, Webfirm partnered with our business to deliver a holistic digital solution. They took the time to understand our direction and goals. They had proactive ideas and led us to an outcome we're very proud of. Most significantly, the feedback from our Customers and key stakeholders has been phenomenal, supporting a substantial improvement in the overall strength of our business.

Kyle Grace
Director, Spalding Education Australia
Since recommencing with Webfirm 12 months ago we have seen a steady increase in the enquiries coming from our website.

Michael McCafferty
Managing Director, Prestige Catering
You LISTENED, I mean really listened, to what we were saying and turned that into a concept, and then into a finished product. You didn't always do exactly what we asked for – you did better or rejected ideas based on your insights!

Nigel Preston
Marketing, VTIC