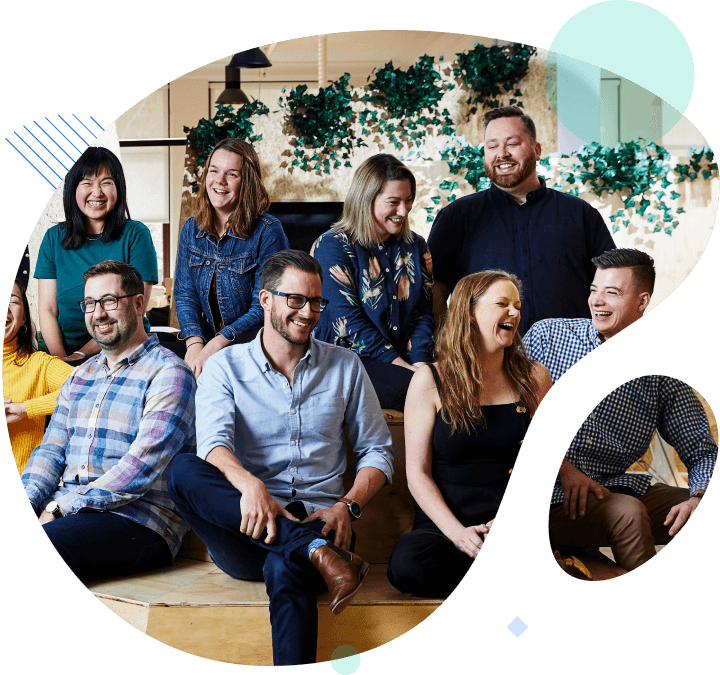 Feel like the performance of your digital advertising budget has stagnated? Without expert pay per click optimisation, your marketing results will start to stagnate. Our team specialises in connecting your business with your ideal potential customers through PPC.
Webfirm can help you put an end to falling sales and poor ROI, and get back on the path to impressive results. When done right, pay per click advertising can boost your business instantly. We're ready to get started for you. Just some of the companies we've helped grow with high performing Google Ads campaigns
We've run ad campaigns for SMEs all over the country, generating great results from our PPC Marketing Services. Companies of all sizes have trusted us to provide a caring hand for their precious PPC spend.
Want to learn more about our Google Adwords Management in particular? Click here. Work with a Google Partner Agency with a Certified Team Running Your Account
You can be sure about the benefits of working with Webfirm for your PPC marketing & Google AdWords because our team are certified Google Ads professionals and we're a Google Partner Agency.
Read more about our Google AdWords Specific PPC Services
Awarded as a Google Partner
We've been a Google Partner Agency since 2013, which means that our team has passed all the necessary Google Ads product certification exams and are up-to-date with the latest PPC product knowledge. In other words, you can be confident that our team has the skills and experience to execute your PPC campaign through AdWords.
In order to keep our certification up to date, along with those skills, we need to demonstrate an ongoing ability to optimise PPC ad campaigns, get results, and a commitment to accountability in your account management services and transparent pricing.
Consistently Going from Good to Great: We Optimize Your Campaign
To keep our certification, Google evaluates the agency accounts to ensure our clients are seeing the great ROI required to continue growing their ad spend level. We have a vested interest in ensuring your budgets not only spend, but spend so well it's a no-brainer to grow as time goes on.
Our Accountable and Fair Pricing Model
Our model for PPC management is pretty simple. In order to see value from a professional ad agency running your account, we need to have at least 6 hours a month to optimise it. And as your account budget grows, your expectations grow with it, so we spend more time on it. Our management pricing model is that we have a minimum management fee, and then as your account grows we grow our commitment in line with that. No setup fees, no hidden commissions. Every dollar you give to us in the media budget goes into your campaign.
Accountability and transparency are in our DNA as part of a publicly listed company, and as good humans. We'll show you exactly where your budget is going and what we've done for our management fees, along with providing insightful analysis.
We Keep Our Reporting Transparent and Actionable
No one likes getting a report with obfuscated numbers and raw numbers we can just pull straight from the platform, like you get from some agencies. We focus on making our monthly management reports transparent and actionable, including:
Data split out by campaign with a focus on conversions
Analysis as to what we are seeing in the data and what we recommend to continue to see revenue growth for you
Analysis of the funnel leading up to conversion and recommendations to remove barriers to conversion
An awareness of the seasonality for your business and adjust expectations to match
Insight to your share of the market and honest recommendations on whether to increase or decrease your budgets based on your needs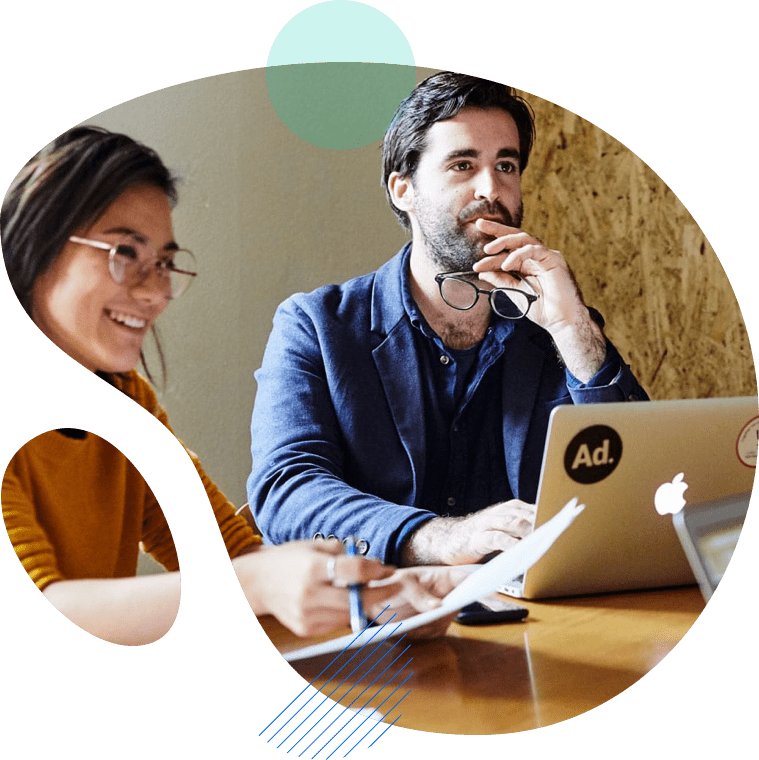 Tap into a Melbourne based team of experts
Our Melbourne-based agency team knows Melbourne and Australian search consumers. Why trust your marketing to outsiders who don't understand your niche, your city, your challenges?
Here's our team of specialists:
Dan Wild (Head of Digital)
Nicholas Scott (Paid Media Executive)
Tristan Jones (General Manager)
Lauren Reece (Digital Marketing Executive)
Lauren Patterson (Account Executive)
Lead Generation: We'll Get You More Leads for Your Ad Spend
We know what sites PPC lead gen works for, and when results probably won't meet your expectations. Our experienced agency team can quickly identify which camp you're in and recommend a course of action for development into a campaign.
With lead generation, we understand we are optimising for quality conversions, not vanity metrics, and don't get blinded by numbers that look pretty on a graph but don't get your sales team moving.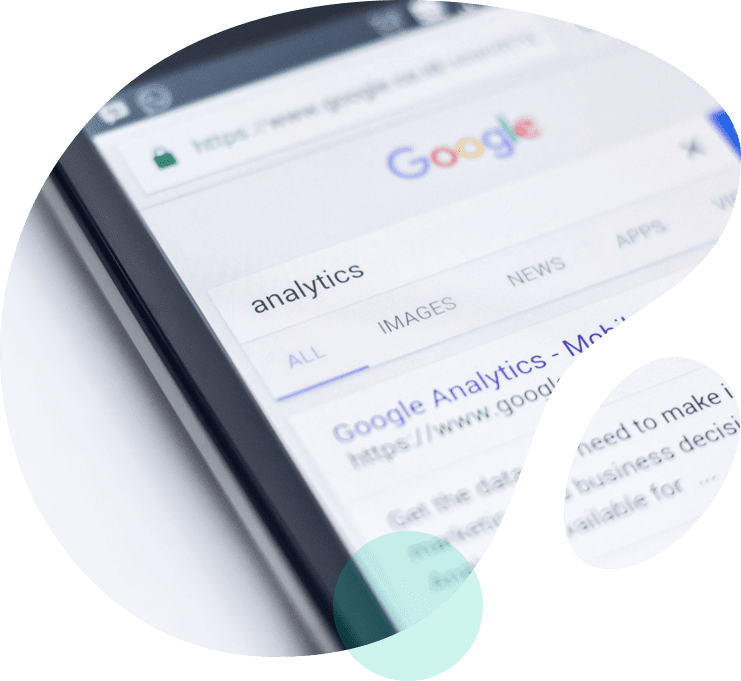 Our Campaign Management Process
To breed success from PPC marketing you need to have a repeatable, reliable process with enough wiggle room to try something out of left field when the opportunity comes up.
Here's how we've generated more than 53,800 conversions for our clients as a PPC management agency:
Detailed brainstorming, discovery and competitor research
In-depth keyword research, ensuring we pick the right keywords
Best practice ad account structure and campaign organization
A top-notch negative keyword list so your campaign has some base optimization before we even start
Effective budgeting splits between elements of your campaign
Creative ad copywriting & calls to action to drive conversion
Detailed and quality checked conversion tracking so we know exactly what is working
Ongoing campaign optimisation and content improvement plans Expert Optimisation and Targeting So You Don't Waste a Dollar of Budget
Once your campaign is up and running, with initial testing of the ad market in hand, it's time to optimise.
Some of our go-to tactics as an agency are:
Pruning (removing keywords generating clicks but not converting, with low-quality scores, or converting in an unprofitable way)
Ad copy optimisation / testing to optimise for sales
Bid Optimization
Campaign Targeting etc
Advanced Audience Targeting & Segmentation
What's your current campaign manager, be they agency or in-house, doing to optimise your campaign? Set and forget is not an option.
We Work Across Platforms to Find Your Peak ROI
Think about your target audience and where they are. Is it just Google? Just Facebook? Unlikely. All digital consumers use a variety of website every day. Why are you just focusing on one?
Some of the alternative advertising platforms to Google can be relatively untapped and bring cheaper conversions in many cases.
Here are some of the platforms we offer PPC advertising on:
Google AdWords Managers
Google Ads (formerly AdWords) is our bread and butter. We know it back to front, so we can focus on you and not learning the platform's ins-and-outs.
We stay focused on your campaign and marketing objectives
After we agree on your business's campaign and marketing objectives upfront, we stay laser-focused and link all our optimisation efforts to that objective.
Because we're on the platform every day, the team are top-notch time managers. We can get to the insights fast, so we can spend more time optimising and testing new elements for your campaign.
Bing Advertising Optimisation
But who uses Bing, I hear you say! A fair question, but the digital marketing market is so large that there are often times when investing in Bing Ads can be a godsend for your cost per conversion. Bing Ads is great for reaching:
Customers who are likely to be using Internet Explorer / Microsoft Edge
Less tech-savvy and/or blue-collar customers
Older customers and customers more likely to have children
It can be quite straightforward to import existing campaigns from Google Ads to open up a whole new source of growth for your PPC budget. Bing is often characterised by lower competition (and therefore lower cost per click). Could it be worth giving a try for your business? Social Media Advertising
We can also run paid social ads on a pay per click basis across these social platforms:
Facebook
Instagram
LinkedIn
Reddit
Display & Programmatic
Being part of a market-leading display advertising technology business, we know a thing or two about display. We can help with:
Remarketing
Target website placements
Targeting customers by interest or affinity
Contextual and topic targeting
Automated guaranteed premium placements
Google Display Network
Remarketing Campaigns
I'm sure you've had that experience of being "followed around" the web. Remarketing gives you a chance to stay front of mind for audiences you've already connected with by serving them more ads. If your product or service has a long decision-making process, you need to be remarketing to those customers. We offer:
Standard display remarketing
Dynamic remarketing
Remarketing lists for search ads
Video remarketing
PPC Service FAQs
How much will it cost per click?
The average CPC across all our clients is $0.21 per click, but the number varies wildly by keyword and industry, from SMB to enterprise.
Want a strategy for how to lower your CPC?
Check out our blog piece on the topic.
How much should my daily budget be?
Work backwards from your conversions objective. If you know your website's conversion rate, you can figure out how many visitors you need to get a customer. Multiply that by the average CPC for your industry, and you can see the budget required to reach enough visitors to bring you the conversions you expect.
How do I know if my PPC Campaign is working?
If you're not making more money in net average lifetime customer value than the cost of your campaign, it should give you pause for thought.
I can't see my ads – what's wrong with my campaign?
There could be a few reasons. It's possible your account may not be active at all, your daily budget might already be spent, you could be using the wrong keyword, or you might not be in the audience being targeted by the ads. The best bet – check the Google Ads platform or Google Analytics.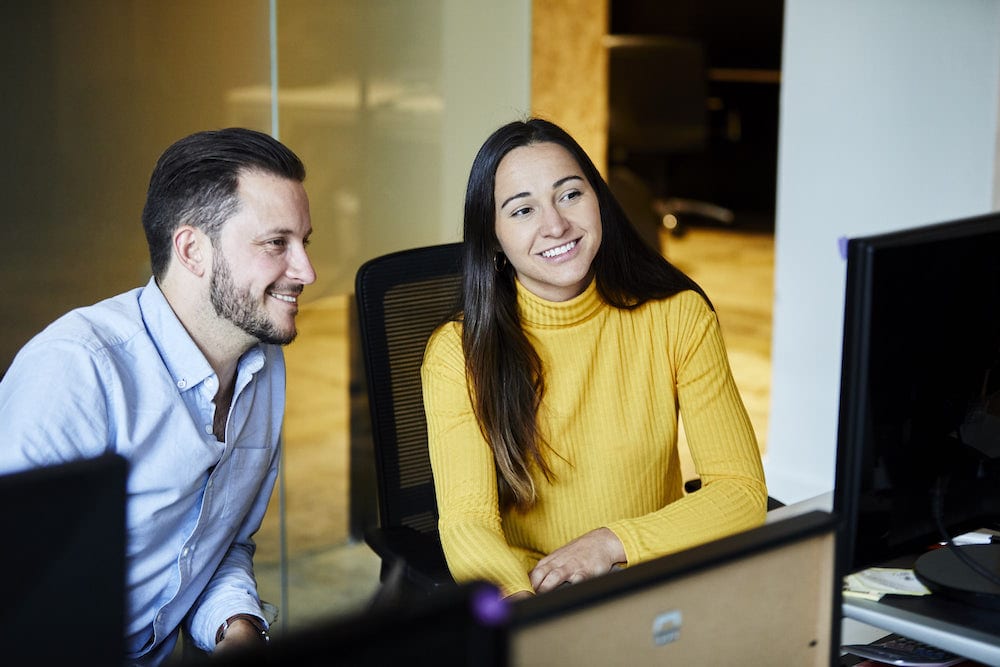 Get Started With a Free Google Ads Review
Already running Google Ads? Get started with a new PPC Agency obligation-free by requesting a FREE Google Ads review. Normally valued at $1095, we can tell you if your campaign is being cared for the way you deserve.