Think you can get by without SEO? Think again.
Simply put, we're the SEO experts: creating lasting, goal focused SEO campaign strategy for both enterprise and small businesses in Melbourne and beyond.
Every business is unique, so your SEO strategy services will also need to be.  We take a tailored, bespoke approach to give you the best advice for your business in your industry. We believe that approach is the reason behind our success, driving impressive outcomes up there with our Melbourne SEO agency competitors.
Keeping up with analysing the change in Google's dynamic SEO algorithmic signals is one hell of a job. Knowing what to target with our strategies and how to do it is another. Our seasoned SEO specialists conduct thorough technical site audits, strategic backlink audits, industry analysis and keyword research for your business.
That, armed with best practice, experience and expertise, our goal is to increase your relevant organic traffic, visibility and increase the metrics that matter to you – lead generation through a winning search engine optimization strategy.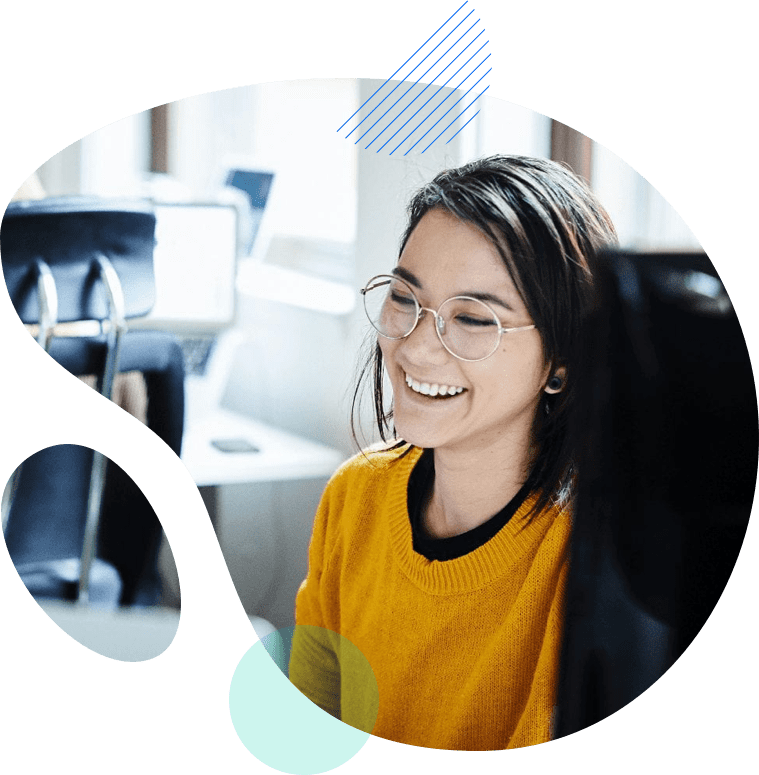 Our SEO Strategy
Our goals are your goals. The aim of SEO: to get found, be seen, and drive revenue.
An effective strategy can leverage your competitors and future-proof your business. When done right, SEO is hands-down the most cost-effective strategic marketing strategy.
The Fundamentals of a Successful SEO Strategy
How do we do it?
Technical SEO audit of your site
Ensure your site is indexable and crawlable
Insight into search intent from keyword research services
Industry/competitor analysis
Content Development services
Extensive citation, social proof and backlink outreach
Set up your analytics, Search Console and Google Tag Manager
Ongoing, transparent reporting of results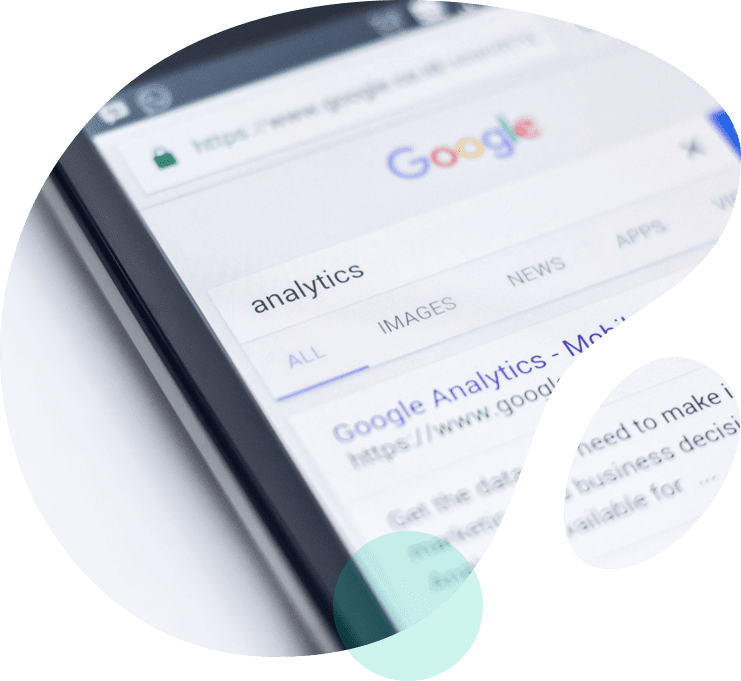 What Is SEO Marketing?
SEO marketing is the fundamental aim of making your website as visible as possible to drive relevant traffic from web searches…that's it. Sounds simple, right? Wrong.
Google (the papa bear of search engines) loves to move the goalposts.
Google's algorithm consists of bots or "crawlers". Sounds like the beginnings of a plot to a C-grade horror movie, starring Stephen Baldwin. But these bots crawl all the websites on the internet, looking to gather information and assess where to rank your site and your pages.
This information is then digested in such a way that determines the relevance, usefulness, and overall quality of the page. This is the foundation upon which the search experience is built.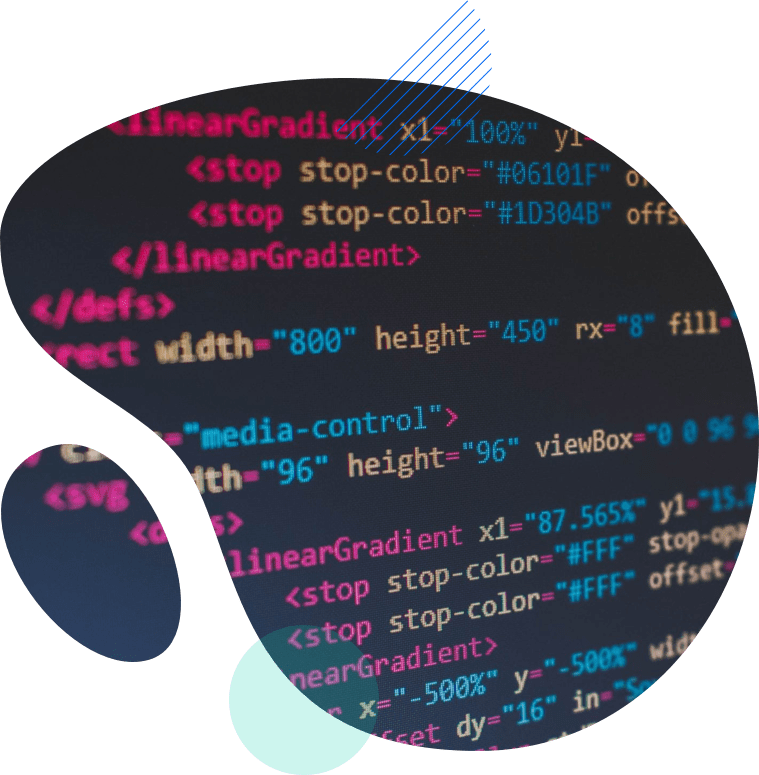 Technical SEO Audit
Your site might look great, but under the hood could tell a whole different story.
Our technical SEO audits comprise of three main components to answer three very important questions. How does your site stack up to your competitors? Is your site performing well? What's helping or threatening your site externally in terms of SEO?
How does your site stack up to your competitors?
Domain Authority
Trust
Site penalties
Branded KWs
Site Link Results
Titles, KW in the URL, H1 tags, Meta Description
Calls to action
Benchmarking your Competitor's KWs (finding opportunities to surpass)
Competitor website traffic
Is your site performing well?
Valid SSL Certificate
Robots.txt
Page Speed throughout your Website
Mobile friendliness / Mobile First Indexing
SEO Keyword Planning
Crawling Errors
Site Architecture
Internal Links
URL Canonicalisation
What's helping or threatening your site externally?  
Social Media
Reviews and Citations
Backlink Audit (Quality, Diversity, Toxicity)
Anchor Text Audit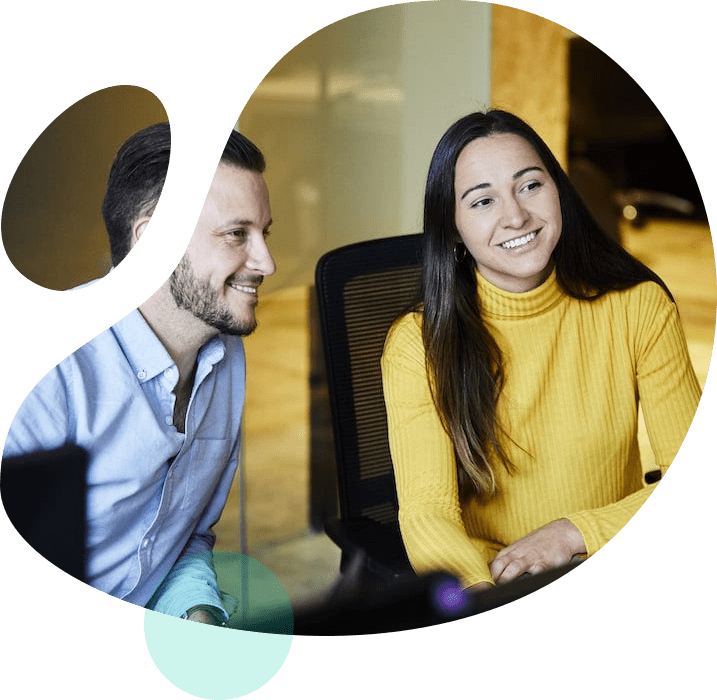 Our SEO Strategy Services
We pride ourselves in our custom approach to every single one of our SEO clients. But even with this tried and tested method, some aspects of the process will always remain the same.
Initial SEO Consultation
We aim to understand your business goals, your current SEO situation and agree a strategy and implementation plan that's in line with where you want your valuable property to be, both on the SERPs and in terms of revenue.
Strategic Approach
Your Account Manager and SEO Specialist will work usually on a monthly cadence, to recommend a program of work, the expected outcomes over time, and gather any feedback that's needed from your end.
White-Hat & Best Practice
Why? You shouldn't need to ask. But as part of an ASX listed group and with 19 years in the industry, we know that the long term success of our both our clients and therefore we as an agency rely on having transparency and integrity to our approach.
SEO Education
If you can't explain it simply, then do you don't understand it at all. We guide you throughout this process so we can work together to achieve results. The best results come from working together to achieve common goals. We'll also educate you on SERP Personalization so you can understand why everyone doesn't see the same results – and the opportunities that come with it.
Pricing   
We know you want to ask… how much does this all cost? The short answer is that we would need to talk to discuss your unique situation, and that our fees scale in line with the effort required to meet your objectives. That's not a dodge, that's just us being honest. Even though we work a digital industry, we always prefer to do business face-to-face, or over the phone. And to get a good idea of pricing, we'd need to have a chat first.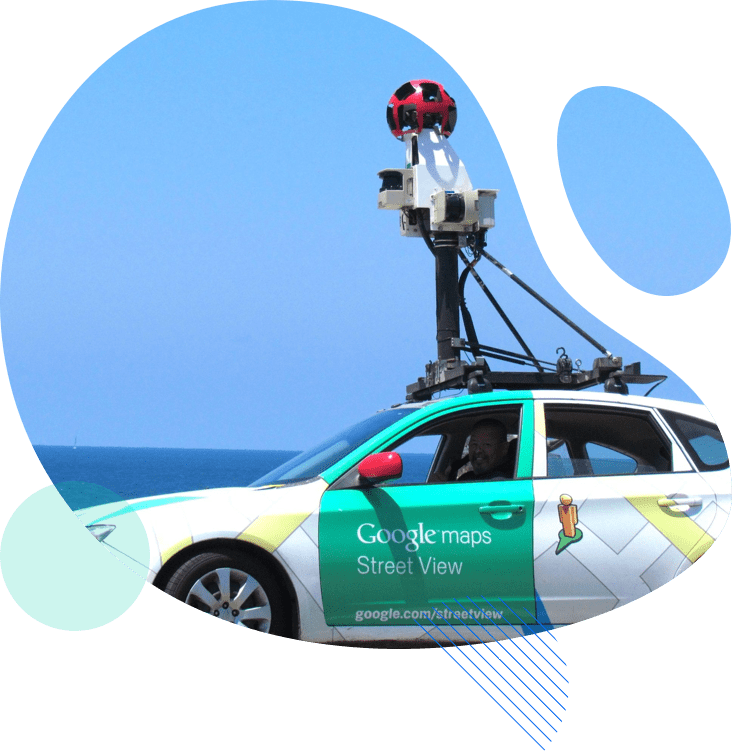 Local SEO is all about community.
How often have you found yourself searching for a specific product or service in Google, adding 'near me' at the end of the search phrase?
As it turns out, a lot of people do.
[Did you know?] Roughly 45% of Google searches are for local services, products or amenities – Search Engine Journal.
We leverage the following tools to ensure your website is optimised for local Google searches, getting you seen by your local community.
Niche Topic & Keyword Targeting
Writing Content, creating content that understand the purchasing journey
Your Business's Brand and creating authority
Google
My Business and locality search
Local Ranking Factors – Structured Data
Strategy around Business Ratings & Reviews
Business Community Link Sharing
Our Process
Understand Your Business and your community to determine your objectives, what your main pain points are and how your local customers find you.
Gather Information: gaining access to your analytics, search console, tag manager, google my business, bing webmaster, so we can understand the story behind your data.
Benchmarking Your Data is a process of taking a snapshot to base your current position and give a strategic framework to measure your success.
Build Your Strategy Plan considering your information supplied and your business pain points (leveraging your competitors, lead generation, building your brand).
Ongoing Documentation of the findings yielded from our analysis of your core issues found.
List of Top Recommendations for expected improvements, what it should achieve and how to fix the issues.
Implementation of our recommendations by our team of experts or by consultation to your in-house marketing team.
Reviews and Reporting we establish a timeline to periodically report our progress of improvements with further recommendations.
If you're looking for a marketing agency to take care of your local search needs, remember we're about as local as a deconstructed, melon-infused cold-drip and a $33 breakfast.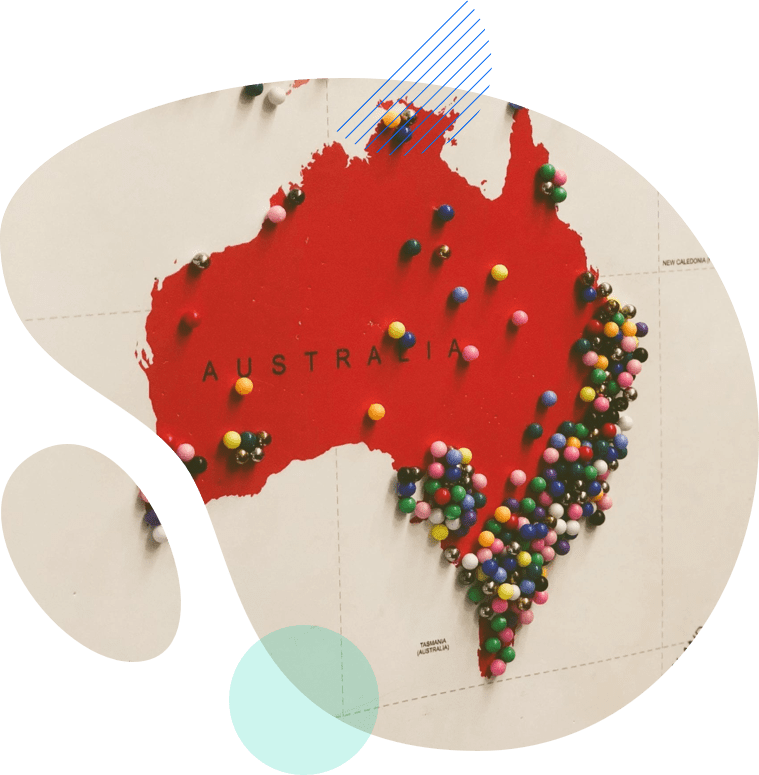 Get seen with a National SEO campaign
A comprehensive National SEO campaign is a long-term investment that can make a huge impact on your business' ROI.
A typical work plan for a National SEO campaign may include:
Ensuring users in different regions find the relevant service
Topic & Keyword Targeting
Writing Content & How To Get Your Business Found
Your Business's Brand
Google My Business
Structured Data
Business Ratings & Reviews
Business Community Link Sharing
Conquer new markets with superior International SEO
Want to maximise your reach into overseas search audiences?
International SEO is the strategic methodology of rolling out your SEO campaigns to different countries, to make sure your website, product, and/or services can be seen, accessed and searched in all relevant markets; covering all your bases to maximise ROI on an international level.
Key characteristics of a killer International SEO campaign:
Domain structure
Hreflang attribute
Which search engines use attribute
Redirecting users (manual, automatic GEO IP and when to not redirect)
Pop-up redirects
Googlebot indexing other versions of the site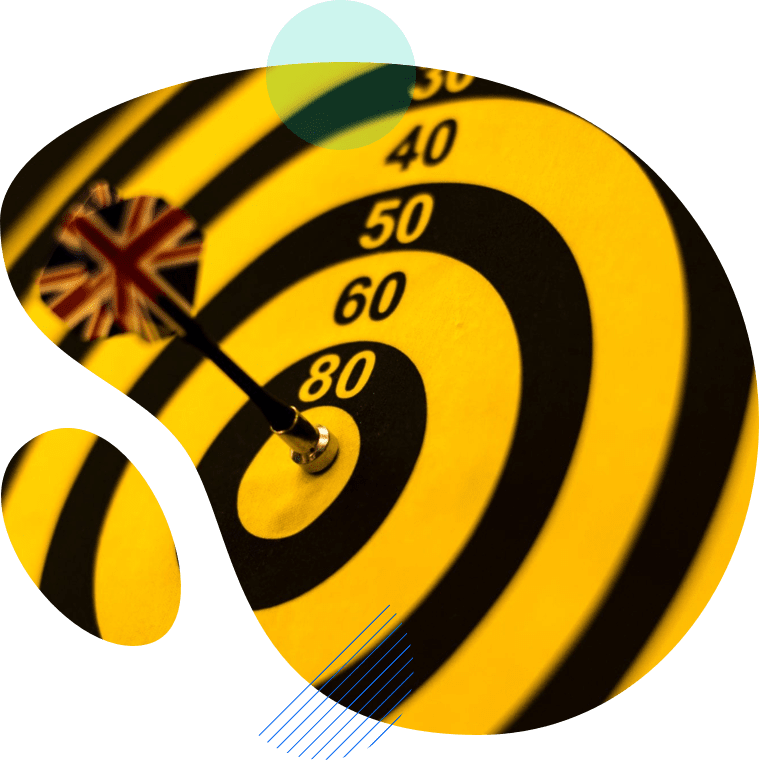 How do you know if your SEO efforts are working?
Our reporting and communication is more transparent than a windexed glasshouse so you'll hopefully never have to ask this question. But just in case…
Simple questions should have simple answers.
Through a transparent and accountable process, we establish your goals, increase your conversions and report on any changes to your rankings. So you know you're in capable hands.
When algorithm updates occur, it can alter the rankings for a given web page. Proactive SEO is a great way of making sure you have plans in place in case of any updates. We make sure of this through:
Accurate reporting
Diagnosing of issues
Finding & fixing both common and not-so-common errors
SEO is a living, breathing process. As Google's algorithm changes, so does our approach.
The never-ending journey to make the search experience more user-friendly, means that the Google ranking algorithm is always trying to make the user's experience better.
Yarra Yarra Golf Club
We wow'd Yarra Yarra with our out of the box ideas, creative custom design, ability to intergrate with internal systems and stick to a tight delivery timeline.
The feedback internally from their members and guest has been very positive and we are delighted to continue our releationship with further work in the future.
Music Mart
Music Mart has achieved some great results since updating their digital marketing package with Webfirm. Don't believe us? Let their campaign results do the talking!
Prestige Catering
"We have found the team at Webfirm to be professional and knowledgeable in their area of expertise. They have provided sound advice, taking the time to explain the reasons why changes are being made to our website and what the expected outcome is. I have found their advice and guidance invaluable."
VTIC
"It's been great working with you guys on building and launching vtic.com.au… we're really, really happy with the result… You LISTENED, I mean really listened, to what we were saying and turned that into a concept, and then into a finished product."
Perth Bin Hire
A search-led strategy, coupled with strong PPC and Social Media activity means gaining insights that are transferable across all channels, and in turn using that insight to drive growth.
Bodhi J
A new website helps pave the way for the luxury of the spa to be reflected in the online experience.
Innovation Living
Innovation Living Melbourne is a well-known Danish sofa bed designer that has made roots here in Melbourne. They already had well established markets in Europe, North America and China, but wanted to increase market share within Melbourne. They had no online presence and required the whole treatment from website design through to online marketing.
Cave Hill Creek
We've worked with Cave Hill Creek to achieve sustainable traffic and revenue growth through a multi-channel digital marketing approach.
Integrated reporting solution
60.6% increase in sessions
39.6% increase in organic traffic
Multiple #1 rankings
Safetyquip
We've seen Safetyquip grow into a nationwide safety equipment SEO power house up agains stiff competition through well prioritised tactic and a culture of continuous improvement.
Too many top 3 rankings to count
Ongoing year-on-year organic growth
More than a decade of trusted advice
Webfirm are sensational to deal with. They created a bespoke website for us and the process was seamless. If you're in the market for a new site, make sure you reach out to Webfirm.
Yarra Yarra Golf Club
More than a development company, Webfirm partnered with our business to deliver a holistic digital solution. They took the time to understand our direction and goals. They had proactive ideas and led us to an outcome we're very proud of. Most significantly, the feedback from our Customers and key stakeholders has been phenomenal, supporting a substantial improvement in the overall strength of our business.

Kyle Grace
Director, Spalding Education Australia
Since recommencing with Webfirm 12 months ago we have seen a steady increase in the enquiries coming from our website.

Michael McCafferty
Managing Director, Prestige Catering
You LISTENED, I mean really listened, to what we were saying and turned that into a concept, and then into a finished product. You didn't always do exactly what we asked for – you did better or rejected ideas based on your insights!

Nigel Preston
Marketing, VTIC