Words are meaningless without a story,
and content marketing is all about storytelling.
A great story will compel you, make you feel something, and leave you feeling satisfied. And that's exactly why our expert writers put so much effort into making sure that all of our content is not only optimised for converting customers who arrive on your site, but also tells a story- one that is beautifully told, persuasive, and unique to you.
Businesses that consistently create high-quality content containing pertinent information are seen as resources, 
and customers are more likely to buy from companies they feel are helpful.
[SPOILER] Google works by rewarding websites that publish the highest quality, most relevant information that matches the searcher's intent. Premium quality, informational content is seen as a resource and therefore, more likely to achieve a high organic search rankings.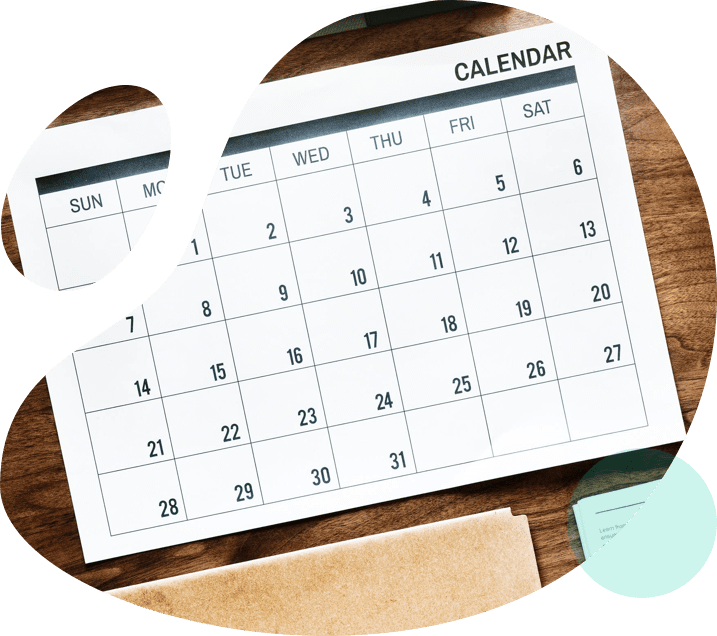 "The aim is to create and distribute valuable, relevant and consistent (evergreen) content to attract and acquire a clearly defined audience – all with the objective of driving profitable customer action."
–Forbes. 
What is content marketing?
Broadly speaking, content marketing is the idea of seeing all forms of content as part of the overall digital marketing strategy. More specifically, it is the strategic application of various forms of content that serve to better your market position, reach and brand identity.
Why is it so vital?  Well, because more and more, consumers are viewing business banners and text ads- and many other traditional methods of content marketing, as irritating interruptions. Whereas, curated, imaginative content that is unique to your business flows seamlessly into whatever target users are already doing.
More leads. More conversions. More sales.
When executed properly, content marketing drives increases in website traffic, increases brand loyalty and helps to build a solid customer base by establishing consumer trust.
A business that uses high quality content to show customers how they can benefit from its products and services will enjoy a prominent web presence and a huge opportunity to convert those visitors into leads, sales and revenue. So, if you're not already, maybe it's time to really consider what kinds of content you're using to promote your brand, and if you should be doing better!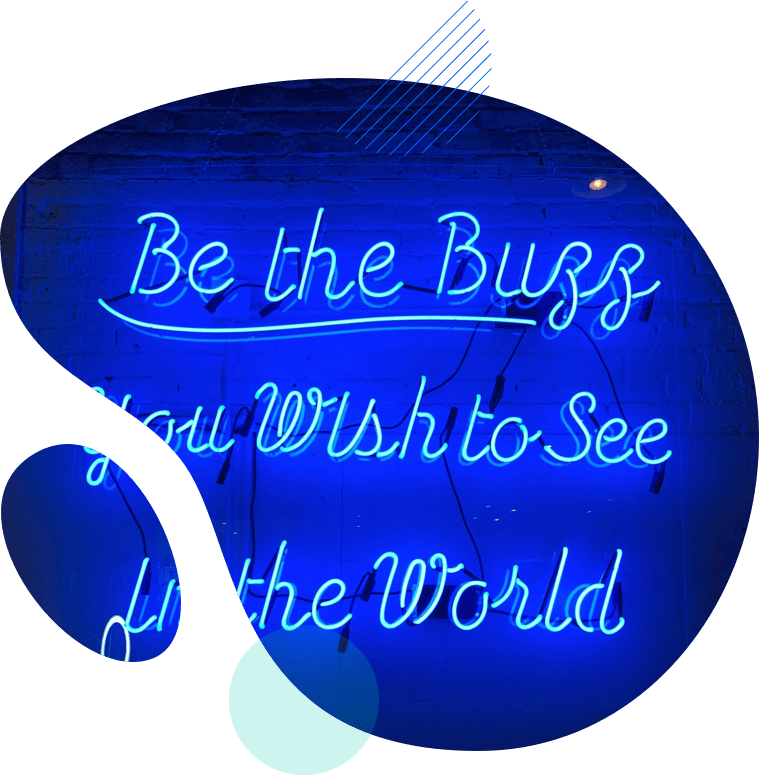 What is a content strategy?
Content strategy is, in essence, the planning, creation and delivery of a wide variety of content forms.
Content not only includes the words on the page but also the images and multimedia that are used. Ensuring that you have useful and usable content, that is well structured and easily found, is vital to improving the user experience of a website.
A content marketing strategy analyses the different ways content marketing can be used across the buyer's journey, the customer life cycle and/or the different customer experience touch points, but it goes beyond that.
Content creation is of vital importance to the online growth of your business, but a well-thought out strategy of exactly what to produce, when and how to release it will go a long way to making sure you get your money's worth, and lord knows that's important.
When you're developing a content strategy, there are some key things to consider…
Who is your target audience?
What kinds of media are going to be most effective for you?
Is your social media presence optimised?
What's your budget?
The benefits of content marketing
Your business should be utilising the power of high-quality, relevant and helpful multimedia to pull-in customers from targeted audiences. There are a huge number of benefits to content marketing that compliment traditional marketing methods, and make it worth the time and effort to pursue.
Providing content in different formats (see some great statistics here!), each with their specific calls-to-action, depending on individual stages is always going to be beneficial. We always aim to provide a variety of content types and formats. Not just for the sake of it, but because your customer base vary, and what one user may respond to, another won't.
Creating content that focuses on how a product can help solve a problem will become the most valuable aspect of your site, and this is a huge part of solid SEO. Google is always looking to provide the user with the most useful and relevant information it can, and by keeping this in mind you're far more likely to appear above your competitors in the SERP (Search Engine Results Page).
The more quality content created for your website, the greater your visibility. A highly visible brand sticks in the minds of consumers, and content marketing can make sure that the image they recall is a positive one. Brand-specific language in blog posts and articles helps customers correlate a company's brand with certain characteristics, so when they want a product that fits a particular need, that's the brand they're most likely to remember.
Generate leads. Increase conversions.
Content marketing works to drive purchase decisions by informing customers of the benefits of buying a certain brand. Consistently positive experiences build trust, which in turn increases customer loyalty to specific brands. Satisfied customers will talk about their purchases, recommending the product to others through social media channels and traditional word-of-mouth communication.
Save Time & Money.
Though not every piece of content marketing will spread across the Internet, those that do can save businesses a great deal in advertising costs. Good content gets shared on social media sites, reposted on blogs and tagged on social bookmarking sites for hundreds, thousands or even millions of users to see.
Trying to reach a similar audience through traditional marketing channels would cost much more than many businesses are able to afford. Content marketing, on the other hand, requires a small investment of time and effort that can pay off exponentially.
Customer Personas

Buyer personas haven't been invented for content marketing, but we find them damn useful.
A customer b persona is the fictional representation of your ideal customer based on market research and real data about your existing customers.
When creating your customer persona(s), we look at data garnered from customer demographics, behavior patterns, motivations, and goals. The more detailed the data on your idea customer, the better.
Customer personas provide tremendous structure and insight for our overall strategy. A detailed buyer persona will help you determine where to focus your time, guide product development, and allow for alignment across the organization. As a result, we will be able to attract the most valuable visitors, leads, and customers to your business.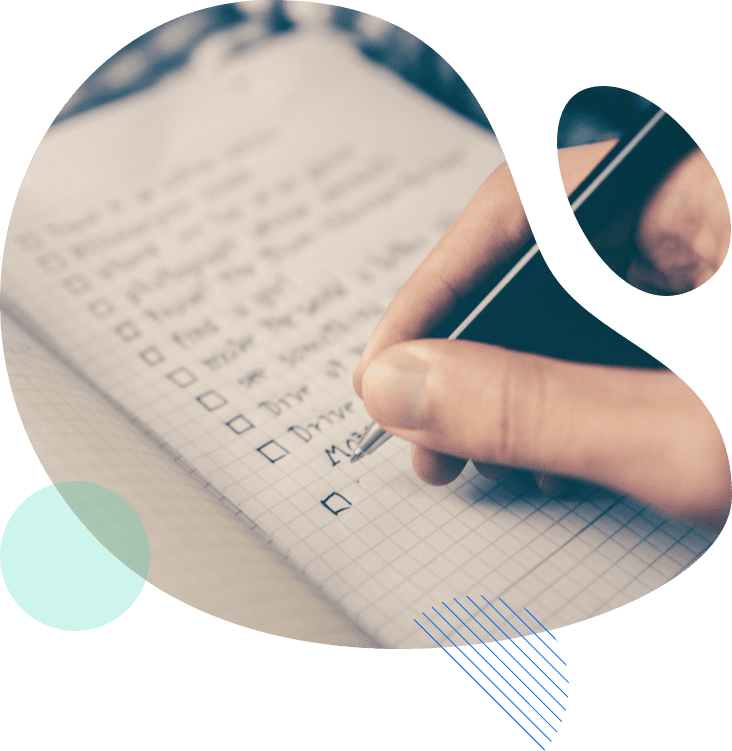 Best practice in content marketing
Our checklist for making sure things get done right:
Set goals. The way to the users heart is through data. Once you've conducted the proper market research, user data and analytics. From there you should set yourself attainable goals.
Understand your market. Content should then be created and structured based your best understanding of your customer persona and with regard to your understanding of the market.
Communicate. Be clear about who you are and what you provide. Stay up-to-date. When new information becomes available, update your content or archive it.
Be consistent. Following style guides, both for language and design, helps people understand and learn what you are trying to communicate.
Be visible. Make sure that users can find your content both internally through navigation and also externally through search engines.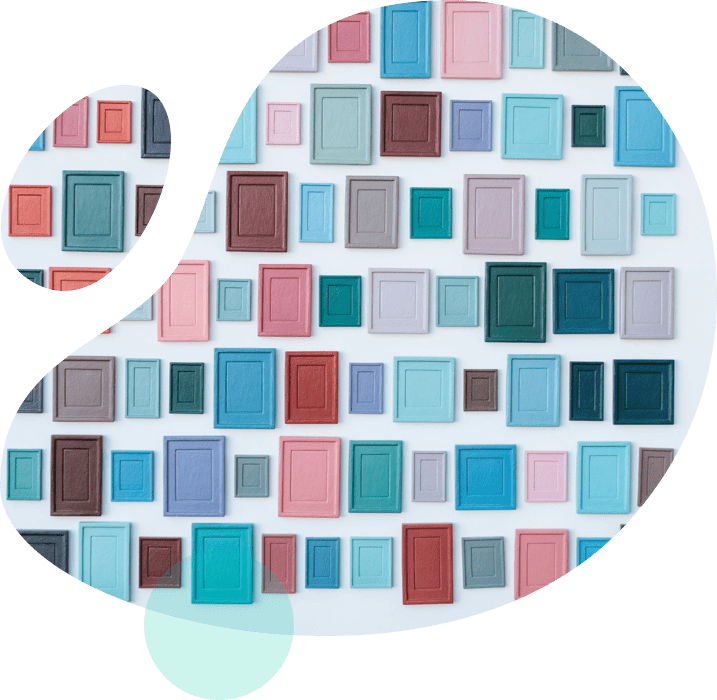 Content strategy framework
First off, we analyse what content is needed to fulfil different business goals across the customer journey or for branding purposes as well as audit all existing content.
Making an inventory of existing content and other resources or pieces of information that can be turned into content is a great way of beginning to build a content framework. By setting up the proper content planning, collaboration and scheduling processes, the entire strategy process becomes much easier to plan and execute. We develop a narrative that takes into account your brand's promise and unique value proposition. Link the brand with the business goal and customer intent through content. Establish the tone of voice, style (guide), etc.
Digital content has a cycle. Build your framework around it.
Audit and Analysis: Market Research, competitor analysis, evaluation of the digital content environment
Strategy: Workflow for content production, sourcing plan, voice and brand definition, how and when to deliver.
Planning: CMS (Content Management System), communication and migration plan
Content creation: Creation/writing of content, SEO
Maintenance: Plan for periodic auditing, advise the client, determine targets for success measures.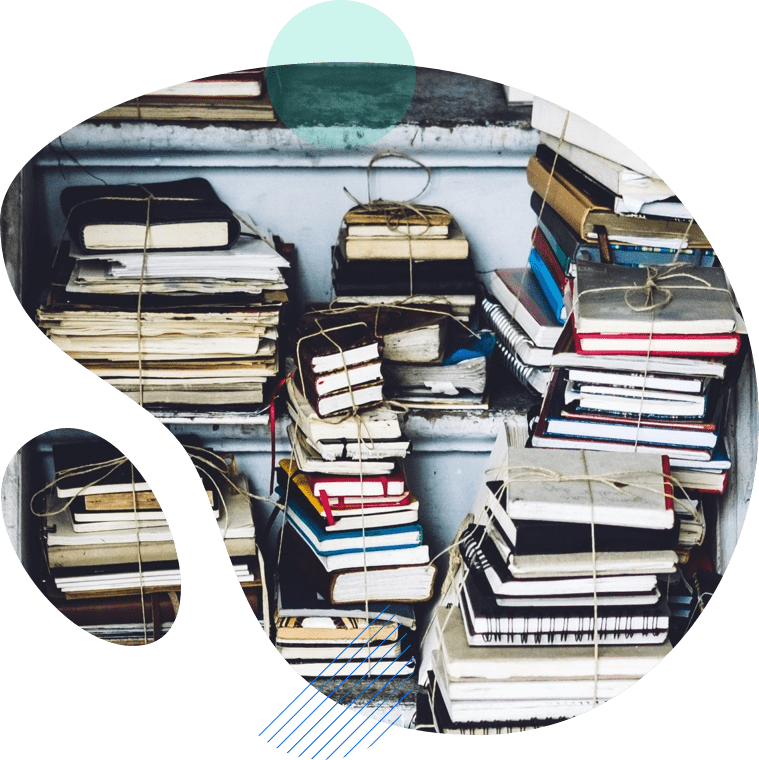 SEO content strategy
When keywords are used in a natural way throughout each piece of content, the content is more likely to rank high in organic search results. Search engines like fresh content, and a strategy such as a consistent stream of blog posts is one way to be sure that indexing robots crawl a site frequently.
Engaging content and intuitive UX 
UX is the break up and dissemination of all your vital digital information. Content strategy is the carefully considered process of finding and creating the most engaging content to represent your brand. Together, they make a smooth and truly satisfying overall experience.
You'll be hard-pressed to find anyone willing to argue against the importance of aesthetics when it comes to web design. Combining the disciplines of UX and content mean that almost all of your organic search bases are covered; a site that looks and feels great, filled with engaging, readable and persuasive content.
Still not sure what we mean? Here's a few of our UX/Content best practice tips for you, on the house;
Ensure answer the user is looking for is in the above fold
Create persuasive CTA's (calls to action)
Break up the wall of text with mixed media
Image, dot point list, video, infographic, audio clip, downloadable pdf etc.
Schema that media up to compete in the SERP
Content mapping
Plan to get results.
When has planning ever been a bad idea?
This aspect of content marketing leans heavily on your customer persona. Who is or is most likely to purchase from you? Once that's sorted, the process of content mapping is deciding what kind of content to put where, and when, to ensure the maximum amount of potential customers are seeing your branded content types.
The main kickers are:
Mapping content to pain points, questions and buying cycle.
Carefully considering your sales cycle
Planning campaigns in the overall marketing strategy
Analysing competitors, markets, what customers/prospects want and say, the marketing place, a baseline analysis, etc.
Then testing and optimising…again & again!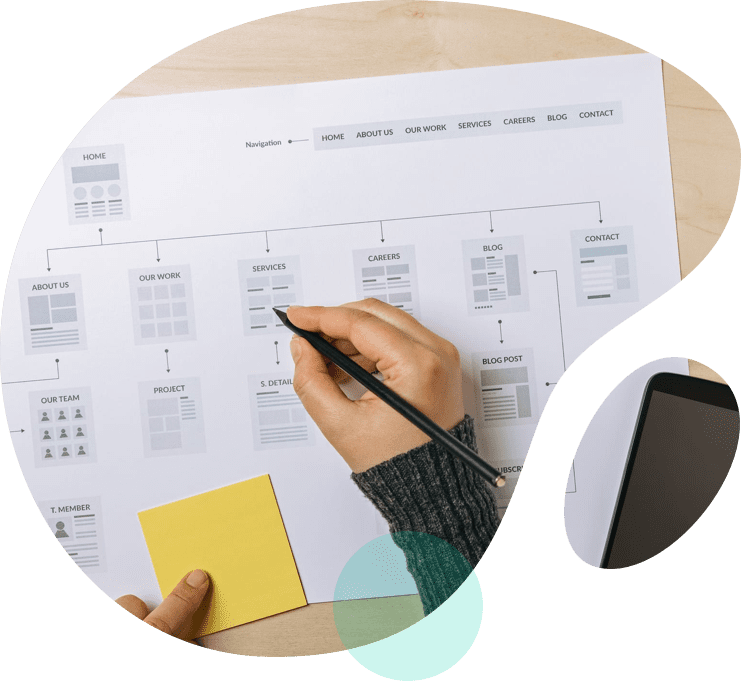 Information Architecture
Spring clean your website.
Fancy phrase, but what is it? Information architecture refers to the organising of your digital content in such a way that users are able to navigate it intuitively. It seems obvious, right? But it's one of those things which is operating best, when you barely notice it, if at all.
Coordinating your website with the user's experience in mind is the essence of information architecture consideration.
Key tidbits about information architecture;
Information architecture is the identification and definition of your site's content and functionality
It focuses on organising, structuring and labelling your content that's both human readable and bot-readable
The goal is to help users find information quickly and give them clear actions to complete
It is essential for the success of your customers finding new content you've uploaded via good fundamental logic that's universal to your sit
Internal wireframe and sitemap development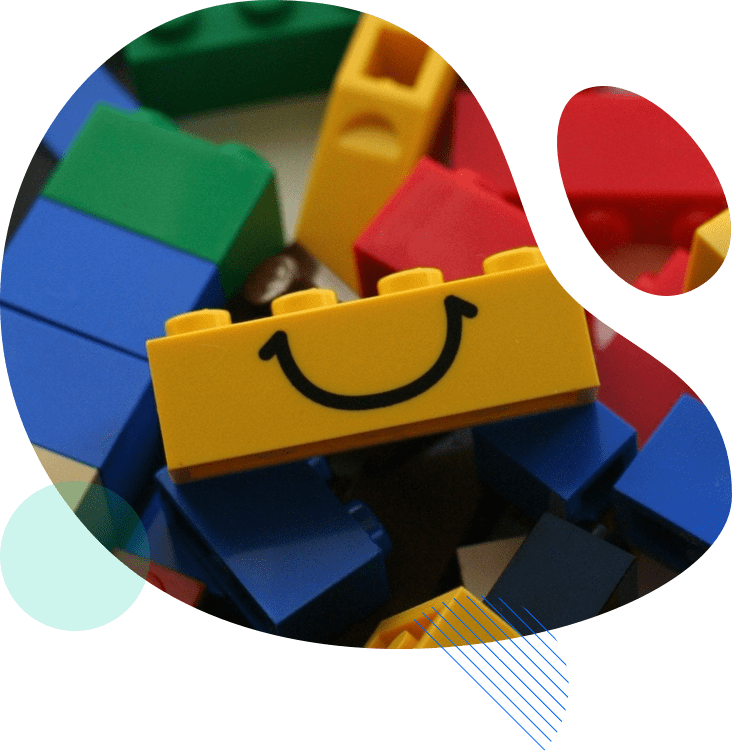 Organic link building
The original internet currency.
As people find your articles or website pages, they will link to a specific page within your website or blog. These links can be within the content of the article or listed as a reference at the end of the article. Organic links (or backlinks), are a great way to drive targeted visitors to your site because it basically means that the person who has linked to your page, or your work,  has 'vouched' for you. The mere existence of an organic link to your page or blogpost is a sign that someone has found it useful and relevant…and the more organic links you get, the more Google loves you.
There are a number of ways you can get solid organic links, some are easy and take little time, others, not so much. Some of them include:
Provide quality content
Participate in related communities
Write about newsworthy topics
Establish a regularly updated blog page
Use variety of media forms
Yarra Yarra Golf Club
We wow'd Yarra Yarra with our out of the box ideas, creative custom design, ability to intergrate with internal systems and stick to a tight delivery timeline.
The feedback internally from their members and guest has been very positive and we are delighted to continue our releationship with further work in the future.
Music Mart
Music Mart has achieved some great results since updating their digital marketing package with Webfirm. Don't believe us? Let their campaign results do the talking!
Prestige Catering
"We have found the team at Webfirm to be professional and knowledgeable in their area of expertise. They have provided sound advice, taking the time to explain the reasons why changes are being made to our website and what the expected outcome is. I have found their advice and guidance invaluable."
VTIC
"It's been great working with you guys on building and launching vtic.com.au… we're really, really happy with the result… You LISTENED, I mean really listened, to what we were saying and turned that into a concept, and then into a finished product."
Perth Bin Hire
A search-led strategy, coupled with strong PPC and Social Media activity means gaining insights that are transferable across all channels, and in turn using that insight to drive growth.
Bodhi J
A new website helps pave the way for the luxury of the spa to be reflected in the online experience.
Innovation Living
Innovation Living Melbourne is a well-known Danish sofa bed designer that has made roots here in Melbourne. They already had well established markets in Europe, North America and China, but wanted to increase market share within Melbourne. They had no online presence and required the whole treatment from website design through to online marketing.
Cave Hill Creek
We've worked with Cave Hill Creek to achieve sustainable traffic and revenue growth through a multi-channel digital marketing approach.
Integrated reporting solution
60.6% increase in sessions
39.6% increase in organic traffic
Multiple #1 rankings
Safetyquip
We've seen Safetyquip grow into a nationwide safety equipment SEO power house up agains stiff competition through well prioritised tactic and a culture of continuous improvement.
Too many top 3 rankings to count
Ongoing year-on-year organic growth
More than a decade of trusted advice
Webfirm are sensational to deal with. They created a bespoke website for us and the process was seamless. If you're in the market for a new site, make sure you reach out to Webfirm.
Yarra Yarra Golf Club
More than a development company, Webfirm partnered with our business to deliver a holistic digital solution. They took the time to understand our direction and goals. They had proactive ideas and led us to an outcome we're very proud of. Most significantly, the feedback from our Customers and key stakeholders has been phenomenal, supporting a substantial improvement in the overall strength of our business.

Kyle Grace
Director, Spalding Education Australia
Since recommencing with Webfirm 12 months ago we have seen a steady increase in the enquiries coming from our website.

Michael McCafferty
Managing Director, Prestige Catering
You LISTENED, I mean really listened, to what we were saying and turned that into a concept, and then into a finished product. You didn't always do exactly what we asked for – you did better or rejected ideas based on your insights!

Nigel Preston
Marketing, VTIC