Conversion-oriented bespoke web design
Through a creative and innovative approach to bespoke web design, we help your business establish a brand, grow your market and delight your visitors, all the while optimising the user's experience for the ultimate goal: conversions.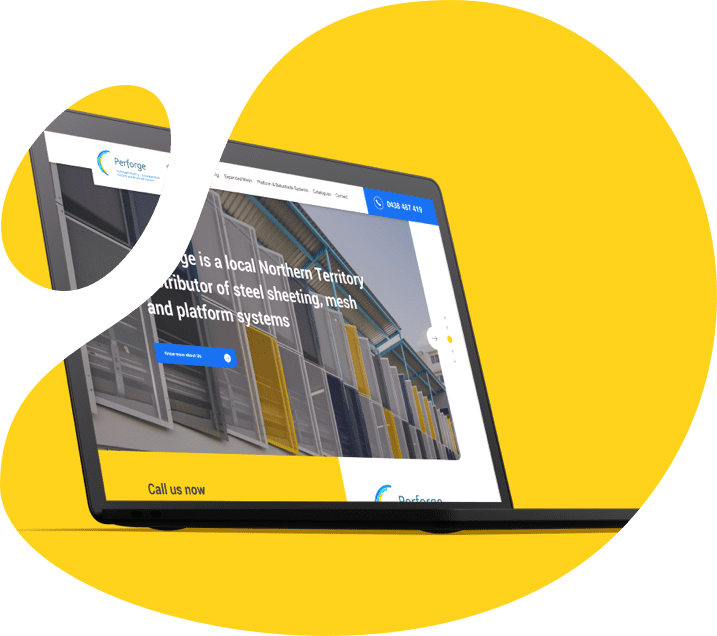 What is web design?
Take a look at a website. Any website.
**(Nearly) EVERYTHING the light touches** comes under the banner of Web Design.
Our strategy is simple.
Custom Design Websites.
Our web design experts deliver highly visually engaging sites, combining an intense focus on your brand identity with a drive toward your marketing goals. By combining superior taste and feel, with industry best practice UX/UI considerations, you'll get more traffic, more leads and sales.
Designing functional, smooth, good looking websites sit at the core of what we do here at Webfirm, but when you love what you do, the results can be breathtaking! From coming up with the initial concept, to the planning stages, to the building of the website itself; in order for the end result to be the best it can be, careful and expert considerations need to be made in every stage of the process…
And that's exactly what we do.
We're not big on templates, we prefer creativity.
We take great pride in our bespoke approach to web design, as we have always supported the idea that a unique, stylish, user-friendly custom built website can both act as another critical arm of your business, and also drive conversions and sales.
Q. Is there going to be a difference in price between a cookie-cutter template and a custom website build?
A. Yeah, probably. But we'd rather not compromise on quality. You'll thank us in the long run.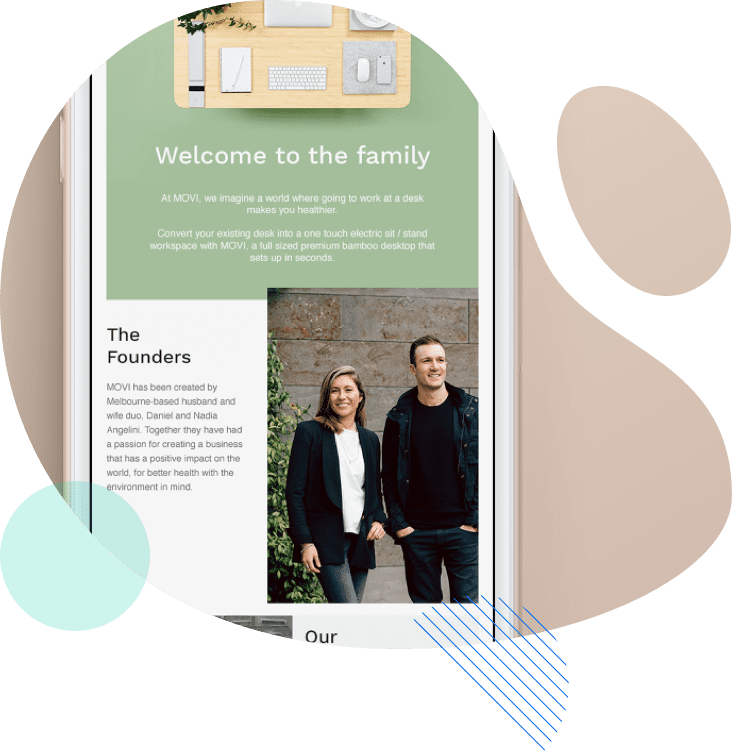 Specialists in responsive web design
Remember 2013, when mobile-friendly design was the bee's knees? The world seemed different back then. The iPhone was only a couple of years old. These days, specialise in custom responsive web design, because like Google, we understand that users want to (and rightfully so!) be able to have a great search experience on any device they choose!
"What's responsive web design!?" (roars the crowd)
Glad you asked.
Responsive web design means engineering a website to fit any given screen-size; desktop, tablet, mobile phone, even your Commodore 64 (seriously…here's how) (probably not your Commodore 64). As the user switches from their laptop to iPad, the website should automatically switch to accommodate for resolution, image size and scripting abilities.
In other words, the website should have the technology to automatically respond to the user's device preference. This also means that should any new device screen sizes burst onto the market, you're not left with a website that can't compete, and another website design bill that you simply didn't need.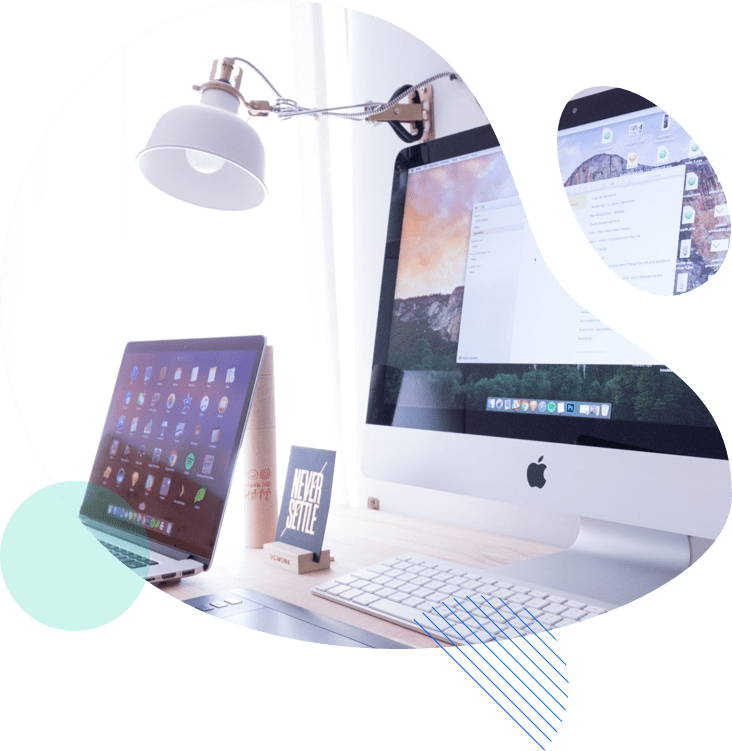 SEO & responsive web design
A carefully considered, custom built, sleek & responsive website is incredibly important if you're looking to increase your search engine rankings. Google's bots are perennially crawling your website looking for ways to mark up or down pages, depending on how much attention you've paid to making the user's experience as best as it can be.
Want to know a few web design factors that affect SEO? We've got you.
Design Factors Impacting SEO
Bounce Rate: You should always be aiming to decrease your bounce rate. This basically refers to the rate at which people leave your page without browsing further; a good bounce rate means a user stays on your site longer, whereas a bad one often means the user has had a poor experience, and has left to look elsewhere for something more useful.
Turns out this is also a huge factor for SEO, as Google will often rank site higher in the SERP if you provide the kind of experience a given user is looking for. Responsive web design plays a huge role, as a responsive browsing experience is likely to keep the user on your site for longer!
User Experience (or UX): This is the discipline which deals with how easy/or well-laid out a website is- without responsive web design, if a potential customer was to change from a desktop to mobile, only to find that they had to pinch and zoom, scroll ungodly lengths of web pages to get the information they are looking for, they're outta there- left your page for one of your competitors. Simple as that.
Mobile First Indexing: Mid-2018 saw Google switch to Mobile-first indexing. Since, for the very first time, more Google searches were initiated on mobile devices (51.3% in fact) than on desktop computers, we've now entered the age of Mobile device dominance and if your web page is only designed to be looked at on a desktop, this will affect your SEO.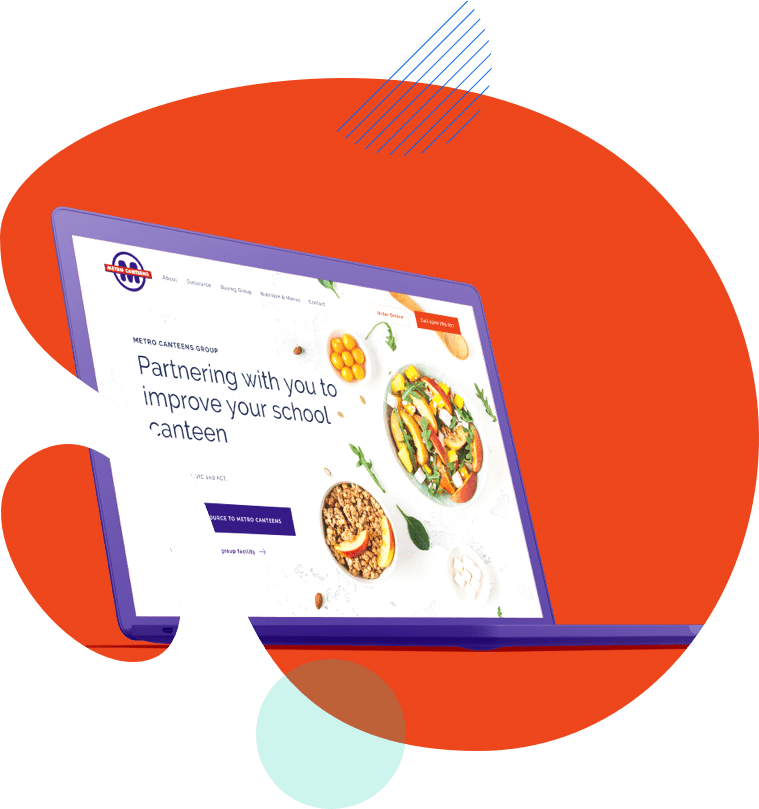 Website design packages
When searching around for an agency to help build their website, it's common for businesses to look for website design packages, but does your business fit neatly into a package?
In our experience, if you want to succeed, break out of the idea of finding the perfect pre-set package, and talk to us about tailoring a custom websites suit your unique business.
That said, when you come to us for a website quote, here's what to expect;
Design consultation – get a chance to speak to your design team about your requirements so that your needs don't get lost in translation.
Creative design – whether the designer uses Sketch, Photoshop, InDesign, Illustrator or any other package, you want to know that your custom website design is being completed from scratch by a professional. On request, we provide layered files to our clients too so you can keep your unique work for the lifetime of your website.
Stock photography – it's not always possible to have the perfect bespoke photo for each page or situation, so you'll need access to stock photography. As a Webfirm client, we can make stock photos available to you from our agency subscriptions.
Development – your website needs development to turn it from a flat design into a functioning website. Coding up your blog functionality, flexible content blocks, product catalogues and any e-commerce functionality takes some time but the interactivity is what will have your visitors coming back for more.
Hosting – every website needs a home, which is why we also service a managed WordPress hosting service so you can leave all your hosting worries to us and focus on running your business.
Yarra Yarra Golf Club
We wow'd Yarra Yarra with our out of the box ideas, creative custom design, ability to intergrate with internal systems and stick to a tight delivery timeline.
The feedback internally from their members and guest has been very positive and we are delighted to continue our releationship with further work in the future.
Music Mart
Music Mart has achieved some great results since updating their digital marketing package with Webfirm. Don't believe us? Let their campaign results do the talking!
Prestige Catering
"We have found the team at Webfirm to be professional and knowledgeable in their area of expertise. They have provided sound advice, taking the time to explain the reasons why changes are being made to our website and what the expected outcome is. I have found their advice and guidance invaluable."
VTIC
"It's been great working with you guys on building and launching vtic.com.au… we're really, really happy with the result… You LISTENED, I mean really listened, to what we were saying and turned that into a concept, and then into a finished product."
Perth Bin Hire
A search-led strategy, coupled with strong PPC and Social Media activity means gaining insights that are transferable across all channels, and in turn using that insight to drive growth.
Bodhi J
A new website helps pave the way for the luxury of the spa to be reflected in the online experience.
Innovation Living
Innovation Living Melbourne is a well-known Danish sofa bed designer that has made roots here in Melbourne. They already had well established markets in Europe, North America and China, but wanted to increase market share within Melbourne. They had no online presence and required the whole treatment from website design through to online marketing.
Cave Hill Creek
We've worked with Cave Hill Creek to achieve sustainable traffic and revenue growth through a multi-channel digital marketing approach.
Integrated reporting solution
60.6% increase in sessions
39.6% increase in organic traffic
Multiple #1 rankings
Safetyquip
We've seen Safetyquip grow into a nationwide safety equipment SEO power house up agains stiff competition through well prioritised tactic and a culture of continuous improvement.
Too many top 3 rankings to count
Ongoing year-on-year organic growth
More than a decade of trusted advice
Webfirm are sensational to deal with. They created a bespoke website for us and the process was seamless. If you're in the market for a new site, make sure you reach out to Webfirm.
Yarra Yarra Golf Club
More than a development company, Webfirm partnered with our business to deliver a holistic digital solution. They took the time to understand our direction and goals. They had proactive ideas and led us to an outcome we're very proud of. Most significantly, the feedback from our Customers and key stakeholders has been phenomenal, supporting a substantial improvement in the overall strength of our business.

Kyle Grace
Director, Spalding Education Australia
Since recommencing with Webfirm 12 months ago we have seen a steady increase in the enquiries coming from our website.

Michael McCafferty
Managing Director, Prestige Catering
You LISTENED, I mean really listened, to what we were saying and turned that into a concept, and then into a finished product. You didn't always do exactly what we asked for – you did better or rejected ideas based on your insights!

Nigel Preston
Marketing, VTIC
Blank White Section