Dan, tell us what you do at Webfirm
I'm one of the Senior Account Managers here at Webfirm. Basically I run client campaigns and make sure they get bang for buck. I'm all about causal linking and really drilling into why things are happening, so you can usually find me hunched over Google Ads, Analytic tools or good old excel to find the piece that brings it all together.
With a last name like that, you must have some great nicknames. Can you share some?
I mean, look I've heard it all – no really I have. Everything from simple and boring to more elaborate ones. I think the best one I got was "born to be…" Elegant, simple and with a small amount of class, as much as a pun like that can carry. Generally though, people stick with "Wild man", or just plain old "Wild".
If you could chose, what Pokémon would you be?
If I could choose any of them it would probably be a Blastoise, I used to always pick Squirtle when ever I played pokemon. I reckon it would be pretty useful in summer to have some water cannons on standby!
It would probably make travel a nightmare, but perhaps I could relive my boyhood dream and finally become a firefighter.
How did a typical day of your recent Christmas vacation look like?
I think this holidays was a healthy mix of three types of days:
Hanging out with the wife and puppy, going on long walks and hikes, eating plenty of brunch and so on.
Spending no time in the sun, setting up the new home studio and jamming out some new sounds.
… Cleaning the house… exciting I know.
We were very excited to have you join the team recently, what's your favourite thing about Webfirm so far?
Time flies! But yeah I've been here for a while now. I got to say Webfirm is just a group of people who love to kick goals and have a laugh while doing it. It's never all that quiet in the webfirm office (sorry neighbours) and people are always making jokes – the quality certainly waivers from time to time though.
Why do you think Google Ads is such a powerful marketing tool and where did your passion for this start?
Google Ads is an incredible tool, mainly because of its reach. Google has their hands in everything and if you want to be in front of people there's really nothing that quite compares. I guess Google being the digital behemoth that they are, it's impossible for business to be outside of that space. But thankfully Goggles spent a lot of time creating a tool that's deceptively simple and surprisingly effective at delivering results – whatever shape they might come in.
I think the passion for me began with Analytics of all things. I loved seeing how things grow online but got tired of just watching line graphs go up and down, I wanted to influence them! So I jumped onto Google Ads, made heaps of mistakes but then a few years later, here we are.
What are some of the most common problems you have when working with potential clients?
I think it always boils down to knowledge and communication from both sides. Agencies and AMs like me often come into meetings assuming everyone knows all the metrics and how they relate to everything. Often, I've found that taking the time to break down the key metrics and leaning in on some of that research to educate clients about which metrics dictate what outcome help set the whole tone for the relationship – as long as it's done quickly!
Secondly, Communication. A good friend of mine used to always say "We don't just deal with robots yet!", I think we all want to have quality, transparent and genuine discussions that aren't all 100% business. However, sometimes – especially when the deadlines are closing in, communication of the critical information can start to become a bit of a sticking point and assumptions can cloud the outcomes. I find that the more that we slow down and clarify the more we can kick ass, goals etc.
That's the fun of it right? If it was easy we probably would be out of a job!
We love dogs at Webfirm, can you tell us about yours? (Accompanying pictures appreciated)
Daisy, my beautiful Golden Retriever, is by far the best dog in the world… when she's not digging in the garden. I've had Daisy for about a year now and she is training to be a therapy dog. She's a crazy water fanatic, always digging out her water bowl to play with the water and then begging me or the wife to fill it back up again!
Like most puppies her age, she's full of energy and loves playing with all her friends at the dog park. Pics below… enjoy!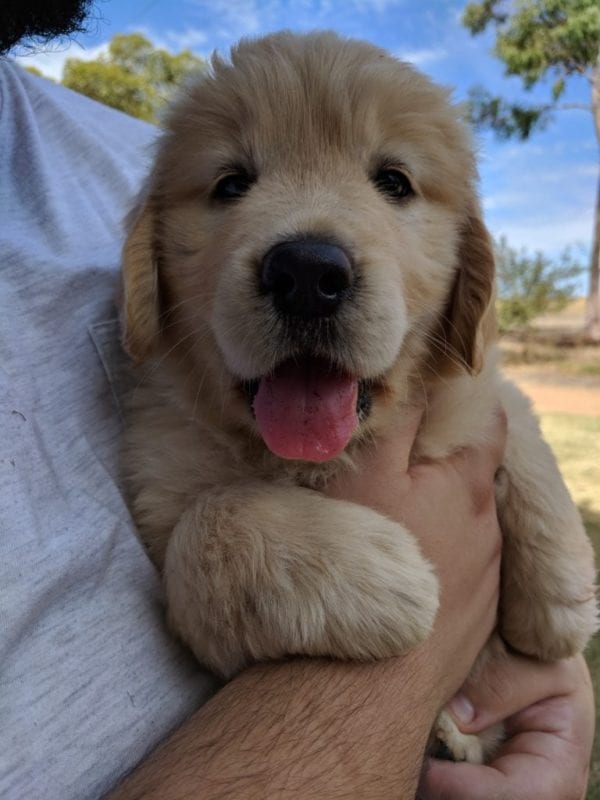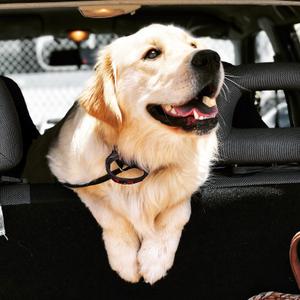 What was the best book you read in 2018?
I would say the best book I started reading in 2018 was Patch & Tweak; exploring modular synthesis by Kim Bjørn and Chris Meyer. It was just an amazing insight into an area of music that I always thought could only really be created through a computer. It explores using filters and modulation modules to make music by (pretty much) spinning knobs and plugging things in in a different order.  It was incredible to see some really amazing producers, like Andrew Huang, share their thoughts on a somewhat rare production method that just really opened my eyes to the whole thing.
If you're into a really into weird musical styles, I'd really recommend the read, it also looks really sweet on your coffee table!