How did you end up being an SEO Specialist?
I started off working as a front-end web developer in my previous job. However, while I was building websites, I couldn't help but suggest various A/B tests and optimisation techniques to my team leader. As time went on, my work became more statistical in nature, and that eventually ended up in my previous CEO suggesting I learn SEO. It was a great opportunity and experience, and from there, I moved to Webfirm to work on and learn from more clients in an agency environment. The rest is history! (actually it's my story not his story teehee)
How do you explain to friends and family what you do?
Definitely not well enough. I once told my mother I was heading to an SEO meetup and she asked "What's SEO?". But most of the time, I explain that I help clients get more business by driving traffic to their website through search engines.
You've just written a couple of fantastic articles on Natural Language Processing. How are you using NLP and entity mapping to inform client's strategies at the moment?
As SEOs, we try to understand how Google's algorithm works and how we can influence rankings by tweaking various factors. A major part of this is content, and the way Google parses the massive amounts of content on the web is through Natural Language Processing. That's why it's important to understand the various concepts behind NLP and how those are now factors that we can tweak in order to help the algorithm understand pages better. While they are trying to, software does not understand language like we do currently. Using NLP, we are able to better understand when there is ambiguity in sentence structure, or when nouns and pronouns are not properly attributed to each other, for example, and create better signals to search engines this way.
Entities are also a good example of how the search landscape has changed; "from strings to things" as it has been put. It's important for us to be able to detail the relationships between, and the properties of, entities so that our content is seen as relevant and comprehensive. Entities can also be used to identify things that competitors are talking about on their websites that you might not be, so it is a good form of competitor research.
Can we get some music recommendations for our isolation playlists?

Oh where do I begin! I've been listening to so many different things. For something upbeat, I've been throwing on some Afro House music, which features some really soulful groove. Prince Kaybee and Black Coffee are some great artists to check out. For something (a lot) more mellow, I've been listening to modern classical artists such as Max Richter and Abel Korzeniowski. They've done some amazing work for Film & TV (Black Mirror, Ad Astra, Penny Dreadful) so I'm sure you've already heard some of their work. I also find myself listening to Lane 8's mixtapes and neo-soul artists like Jordan Rakei and Moonchild quite often.
Last holiday you went on? (accompanying pictures appreciated)

The last holiday I went to was a little family trip to Europe to celebrate the New Year, which we haven't done together in around 10 years, since we're scattered all over the world. We visited Rome, Positano, Lake Como, Zurich, and Stein am Rhein. They were all breathtaking places to visit; highly recommended!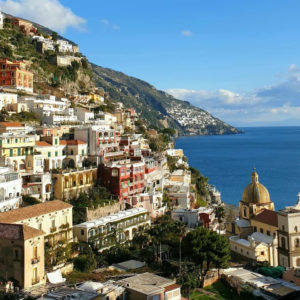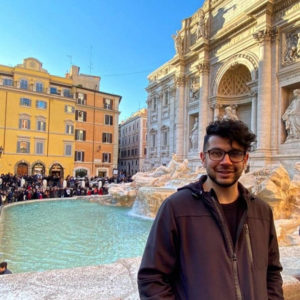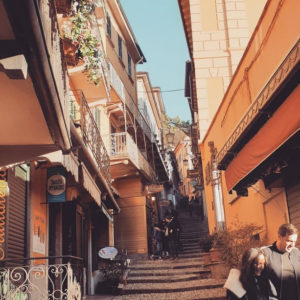 What's the best/worst thing you've asked the concierge to do for you?
The most scandalous thing I've done is ask if I could stay in the gym after hours (it closes at 10 PM), haha. One of the concierges who is not working at my building anymore was super awesome to chat with, and used to motivate me to keep doing better in my studies and at the gym.
Favourite work tool?

Screaming Frog, for sure. Once you dig into some of its extraction and search features, it becomes so much more than just a crawler. We've used it to create some pretty intricate redirect plans by pulling and comparing page elements. It covers a lot of ground for technical SEO audits, and integrates with most SEO or analytics tools and platforms. It's also got so much flexibility with its headless mode, which allows you to run it programmatically and powers some of the automation work we do. 
Tips for maintaining sanity during coronavirus?
It's important to remember that there's still so much to do! You can learn a ton of things at the moment, online education platforms are offering deals and freebies that you should take advantage of. Try indoorsy things you haven't tried before, maybe pick up coding or drawing or cooking? Indulge your creative side!
Oh and get a VR headset and play Beat Saber.
How would you cook the perfect grilled chicken?
Lemon, herbs, salt, pepper, and the secret ingredient: cinnamon! Don't knock it till you try it. And remember not to poke or cut the chicken while it's cooking so that it remains flavourful!
Which emoji best describes you?