Firstly, what is article writing?
An "article" is just like a blog post written about your business that includes your SEO keywords and links to your site. These Articles significantly improve your rankings in Google, far more than simply building links.
Given the most recent developments with Google, never has the need for good quality content been more important than now. When it comes to content, the most popular, easiest to produce, and most cost efficient remains the ever-reliable article.
A well written article is able to fulfill most (if not all) SEO requirements without falling into that grey area often associated with penalties and prohibited practices. This is perhaps the best technique regarding article writing for SEO purposes.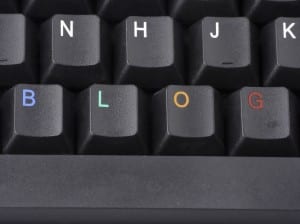 So what are the elements of a well-written article?
Catchy, interesting headline
Nothing captivates a reader more than an inviting headline. Being the very first thing to be read, it is from this point that the reader then decides if the article is indeed worth reading through or not. This is why the most salient point of the entire article should be encapsulated in the title alone, providing a promise of the things to be gleaned later on as they read further. For maximum optimization, it would be prudent to include the main keywords in the title as well.
Fresh, unique content
Given that article writing still remains the foremost known form of SEO-driven content, there are easily thousands of articles online about every known topic in the world. This would mean that new written material on a given topic would be quite hard to come by. This does not mean that fresh and unique content is impossible to achieve. Given that the topic must have been discussed at length a couple of hundred times, there would still be ways to write it in another direction or approach. Combine this with new research and additional data that may not have been utilized yet and you have a completely fresh article with unique content on a popular topic.
Value-laden, with a takeaway
What sets a great article apart from those deemed as just being good or average is when the article itself comes with value. Value in an article is when it has information or lessons that are actually useful and practical, rather than just theoretical and senseless technical ramblings. Add to that a takeaway, an actionable piece of real-time knowledge that can be implemented even without further research or practice, and you have the makings of an article with fantastic value. This is true for both human readers, and because of the eventual referral and sharing after reading, for social purposes as well.
For further information on SEO, article writing or any digital media services please don't hesitate to contact us at Webfirm – call us on (03) 4014 9036 or email us at info@webfirm.com.