Eating out with friends and trying new places is one of my passions, but one of the most difficult questions you can ask me is "Where do you want to eat?" Google has made improvements to Places so your decision can be made with a little less effort. An old friend suggests we go for lunch in Richmond, I don't know many places in that area so I search for café Richmond and number of Google Places pages appear in the results.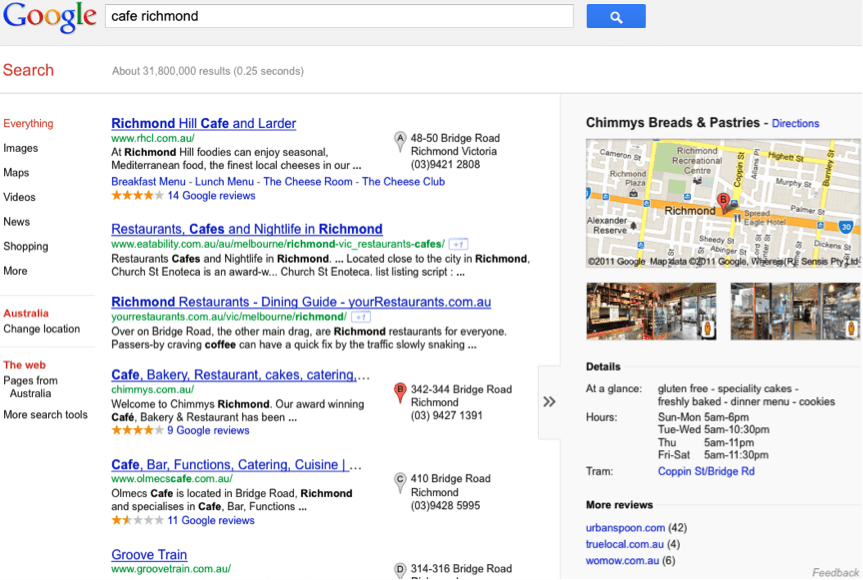 As I hover over the first café in the Places search results, I notice that a new panel to the right that shows an instant preview when I hover over the ">>" symbol. I see two images below the map and click on the first one, which instantly takes me to an immersive 360-degree interior view of the restaurant, as if I were virtually teleported inside Chimmys.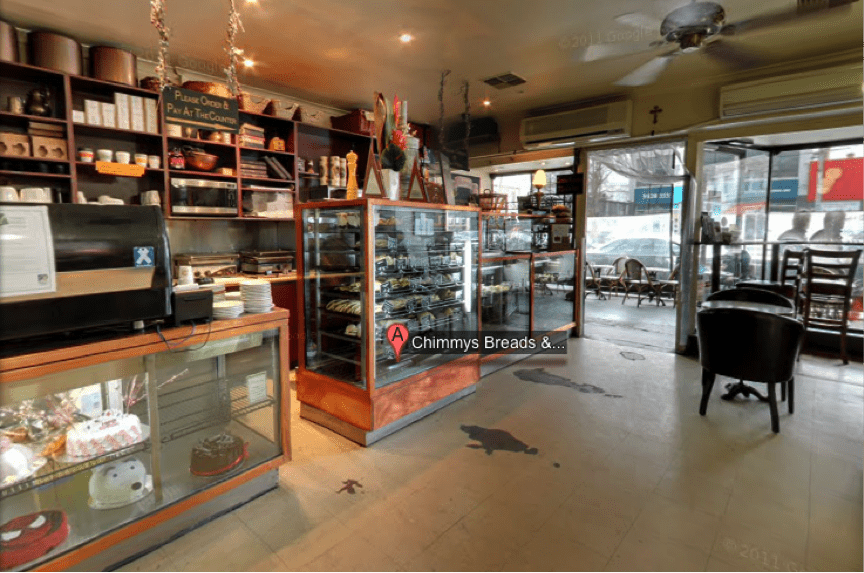 When I go back to the search results preview and click on the second image, I'm able to look around the outside of the restaurant and get a sense for the neighbourhood via the familiar Street View experience. As I scan further down the panel, I see the price range and an "at a glance" summary that tells me Chimmys has gluten free and is open until 11pm on a Thursday — and menu links if I want to see more. Thanks to this helpful information right on the search results page, I've quickly been able to make my decision: I'm going to Chimmys for a gluten free sandwich until late on Thursday night.
This new type of layout may appear on the search results page for a range of real-world places — restaurants, hotels, local businesses, landmarks, museums and more. You also might be able to check out their opening hours, get directions, and find the nearest transit stops, all from a simple Google search.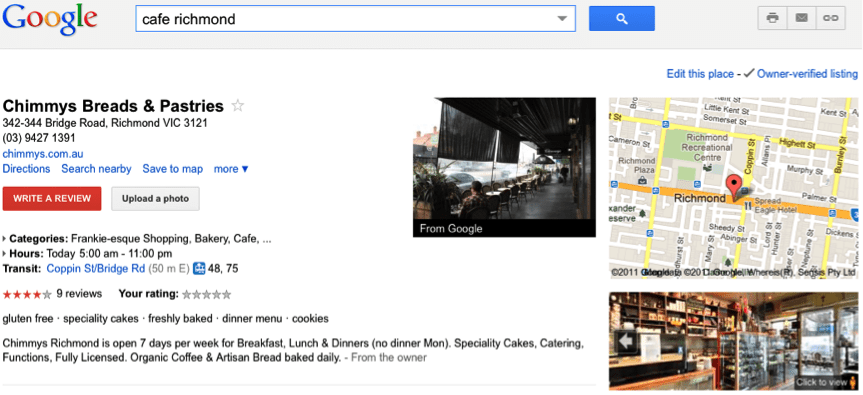 We all know the one thing that always remains the same with Google, is change. Google have completely changed the face of Google Places by launching 360° interior views for Places page owners. Australia is one of the lucky 5 countries in the world to receive this amazing new offer. It is also limited to the U.S.A, France, U.K and New Zealand.
Contact Webfirm to find out how. Call us on (03) 4014 9036 or email us at info@webfirm.com.