The internet has brought about a fundamental change in the way people make purchasing decisions. To appreciate just how profound this change is, just think about the last time you picked up a paper copy of the Yellow Pages to look for a business near you. These days, nearly 90% of "fresh" purchases begin with an Internet search, and to be visible for these locality-based searches, you need a local SEO strategy.
Google, being the major search engine, has led the transformation for improved local results, and is constantly looking for ways to improve user experience and increase their market reach. And that generally means increasing the relevance of their results to the user's needs. Remember the days when your search results for "swimming pools" included suppliers thousands of miles away? Not any more. These days, the search engines have ways of avoiding displaying such obviously unproductive results. But that has just increased the need for local businesses to understand and take advantage of this logic used by the search engine providers through local search engine optimisation.
On the other hand, the legacy media – such as Yellow Pages – have been scrambling, sometimes belatedly, to remain relevant, often by integrating and embedding their services within the framework offered by the major portals.
One of the products of this dual development is the Local Search. Local Search aims to serve customers either looking for products or services within a geographically constrained area, or looking to locate a business whose identity they already know. The logic employed by the search engines is constantly evolving, and remaining up to date is a full time job for experts.
If yours is one of those businesses serving a geographically constrained market, it's vital that you make the best possible use of Local SEO. Like any aspect of your online business, local search engine optimisation requires a marriage of skills – your website needs to be optimised for Local Search, and you need the marketing skills to design appropriate campaigns – campaigns that will deliver the maximum return on your investment. At Webfirm, we really can offer local businesses an increase visitor numbers and engagement with our tailored local SEO packages. When you entrust your local search engine marketing to Webfirm you get:
Your business listed with all the important local business listings/directories, including a Google business page optimised for maps results
Optimisation for specific suburbs and localities for your products/services
Your search traffic enriched with highly-qualified customers;
Elimination from your search traffic of geographically disqualified customers;
Techniques attuned to the latest local search engine algorithms in use by the major portals such as Google;
Design and execution of paid advertising campaigns with full transparency are available at additional costs.
To find out more about Webfirm's local SEO services and how we can help you compete with your local rivals, call us on 1300 WEBFIRM – Or email us at info@webfirm.com
Need assistance?
This is Rhys. He is one of our Business Development Managers, and assists our clients old and new to take the next steps with their digital strategy.

Rhys K
Business Development Manager
This is Taryn. She's one of our Account Managers. She works with our clients to get amazing results from their websites and digital marketing campaigns.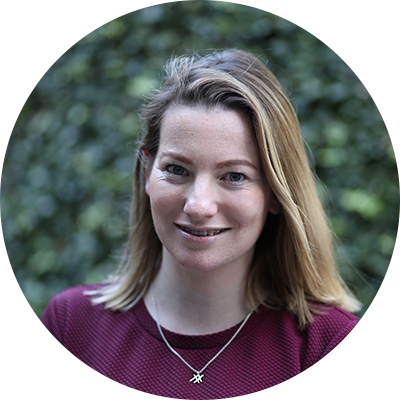 Taryn L
Account Manager