More Placements – More Potential.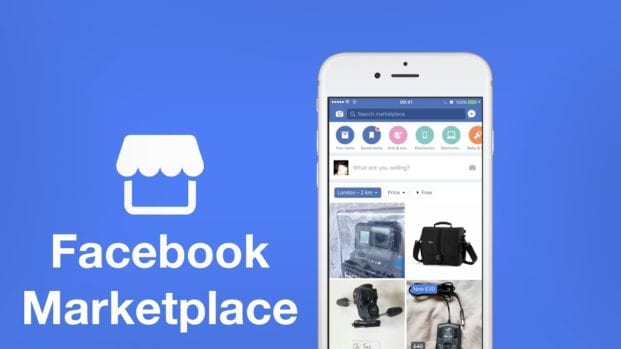 The Facebook Marketplace is often thought of as a low-sum game when determining the appropriate placement for your advert. However, if you've been using automatic ad placements already, your ad may have been featured in the Marketplace without you even knowing!
If your business sells a product and you want to promote that product to potential buyers – then you should be using the Facebook Marketplace.

Marketplace of what?
The Facebook Marketplace is literally a marketplace- although it doesn't quite have the vibrant, slightly annoying, brisk morning atmosphere of a Sunday farmers market, or the impossibly sad looks of some poor bugger on a grotty and somewhat overworked fairy floss machine, it's an open exchange where you can list and purchase products inside or outside your local residence.
Think of it as Facebook's version of Gumtree or eBay. The buying experience is simple and seamless; all you need to do is to find the product you are interested in, message the seller and go from there. The interface is sleek, clean and is conveniently located on the central tab on the mobile app's menu bar. You seriously can't miss it!
So, let's dive in and see the reasons why you absolutely SHOULD be using FB Marketplace-

Here's Something FB Prepared Earlier.
A momentous triumph that the Marketplace has over the competition is the sheer number of existing platform users. Marketplace has over 800 million monthly users, and there have already been over 17 million new items listed in the Marketplace. This number in continuing to grow daily, so why not capitalise on its growing popularity?

Ready to buy…Now!
The users of Marketplace are actively looking for a product of interest. They aren't mindlessly scrolling through a news feed, they are in an actionable phase, where products are making there way into their consideration set, they are evaluating alternatives and making a purchase decision. To put it simply, the majority of Marketplace users are ready to buy.
This is where profits are either made or lost, so there's no better way to influence their purchasing decision by placing an advert of your product/offering before them. If consumers are in this state of mind, they are more receptive to alternatives and their intent to click on your advert may be greater than if it were only displayed in the newsfeed. Why not conduct a split test?

Low Cost // High Yield
Similar style advertising platforms such as Google Adwords, where the consumer is already actively searching for you can cost a premium. It costs a lot more to reach 1,000 people through Google's search network than it does on Facebook. The marketplace is extremely affordable, yet highly targeted. It has the lowest CPM (cost per 1,000 impressions) in advertising history, around $0.25 which is around 1% the cost of a TV commercial.
Plus, it enjoys Facebook's diverse and specific targeting options, coupled with the ability to remarket to existing visitors and the array of advertisement objectives you can choose from – very powerful indeed.

Reach More People
The simple fact is, if you advertise your brand, product or services in more than one placement/channel you are going to reach more people.
Tailor your advert to those who are ready to purchase, and you are reaching more of the right people. Not only will you reach more people, but you can heighten your awareness, build trust prior to purchases and create customer loyalty along the way. It's that recognition in a consumer's mind when they search for a related product and your advert is shown, that signifies that you are there, and you are a viable alternative.
Also, as Facebook's news feed is already becoming overpopulated with adverts, organic posts and 'memes', the adverts are integrated more seamlessly into the marketplace. Incorporate and manipulate your creative through these various channels and project your message to an array of vested consumers using different platforms. In fact, a Facebook IQ study found that audiences who were exposed to impressions across, Facebook, Instagram and Marketplace had conversion rates that were eight times higher than audiences that were only exposed to a single Facebook ad placement.

Seriously, who would argue with increased exposure?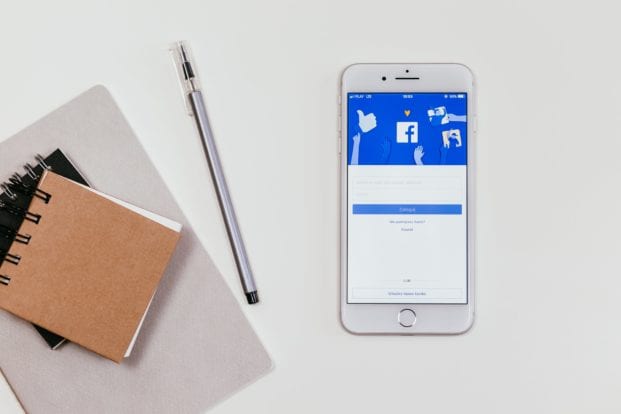 If you sell a product, and you want to position it in a place where people are in the purchasing mindset, the Facebook Marketplace should be a part of your integrated marketing strategy.
The Marketplace shouldn't be overlooked, instead it should be used to reach your customers as they dynamically shop, create more efficient outcomes and as well, to scale your ads across as many channels as possible. This gives you AND your brand, the best chance of being seen and sold.