What is Facebook Marketplace?
Facebook released its Marketplace platform in 2016, gaining rapid popularity due to it being extraordinarily convenient and easy for businesses & consumers to buy and sell items online.

Based on this, the growth of Marketplace has been nothing short of rapid, with over 800 million users per month and usage in more than 70 countries worldwide- impressive considering it's only been around for 4 years.

Prior to Marketplace, Facebook introduced buy & sell groups, where people could add items with descriptions and prices. These were particularly popular amongst university students and those looking for second-hand goods & apparel.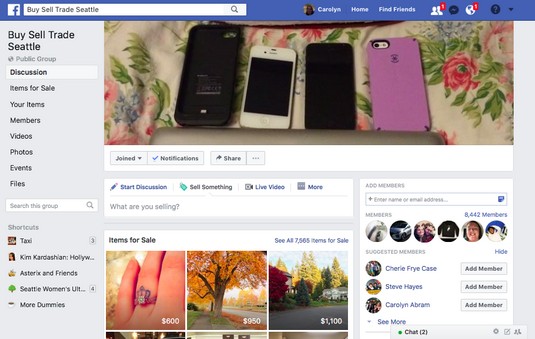 As it is built into the platform and immediately accessible, it takes minimal effort to browse, post and buy. Plus, because of the billions of users on the existing platform, your reach is considerable.

Picture this, eBay decides to make their own news feed within their existing platform, there's no need to download or market another app, it's visible in the interface and is accessible by the millions of users – it's going to gain some awareness. This is the approach that Facebook took, simply making the existing platform more robust and diverse instead of forcing consumers to be forced to the app store, a great approach.

How Do I Access Facebook Marketplace?
This is the easy part. Facebook Marketplace is built into the platform, so you can access it via the Facebook app or on desktop.

If you're using the mobile app, look for the shop/storefront logo at the top of the screen depending on IOS or Android (previously located at the bottom of the screen)
If you're using Facebook on desktop, look for the storefront icon in the left bar of the platform (usually below the messenger icon)
Alternatively, you can literally just search for anything in the search bar, scroll down and products relevant to the search will be featured there. Or you can search for a product and scroll to the marketplace button below the search

How to Sell on Marketplace?
Anybody with a product or service can sell on Marketplace, which opens them up to a colossal audience. This can provide leverage to sellers as they can access a highly defined local audience without spending a cent, similar to the power of local SEO.

Even better, Marketplace tailors items and categories to users' specific interests. For example, if you have been searching for Audi's recently, you will see specific products when searching through Facebook as suggestions or when scrolling through Marketplace.

You don't need to make an account to sell. Unlike eBay, Marketplace uses your existing account to list you as a seller, therefore using your profile to connect with buyers through messenger.

Here are the steps to sell on Marketplace:

Click on the Marketplace icon (either on the left tab or the top of your phone)
Next click on the highlighted sell something icon (You can select an item for sale, a vehicle for sale or home for rent) If you are offering a service like plumping, then list as an item
After you select your item, you can start to build the product listing. Fill in an Item Category, what you're selling, price, location, images and a description
Finalise your listing, Facebook will send a listing preview
Once you're happy, simply post and you're now on Facebook Marketplace
If you have a business profile and are posting as a store, it will appear under the Shop tab on your business profile. With this in mind, it is usually best practise to upload high-resolution images and as many as possible to ensure you provide viewers with as much information as possible in regards to the product. Also, think about your description formatting. If you include a very short, misspelled description, it is likely going to deter buyers…
And, although Facebook is a social media platform and language typically takes on a conversational tone, when you're trying to engage in a transaction, providing as much useful information is much more compelling than a few words and overly-colloquial language. Plus, a lack of information means that buyers are seeking more, so you'll probably be bombarded with questions that could have easily been avoided by an optimised listing.
Seller Badges
If you're a good buyer/seller you'll be rewarded, which is a good thing as it gives you more credibility and should help you to sell more in the long term.

So, if you have a good relationship with your customers, your perceived value is greater and you may be entitled to receive one or both of these badges:

Community Recommended Badge

This is given to sellers that are highly rated in the Marketplace. To receive this badge other people on Marketplace must have rated you at least 3 times, and 75% of those ratings must be positive.

Very Responsive Badge

This is given to sellers that respond promptly to all messages from customers about products on Marketplace. To be precise, you need to have responded to most messages you received over the last 30 days within one hour.

Once upon a time, there was also a Verified badge, however, that one faded away as it doesn't really provide much insight about the seller to users.

It's important that you try your best to achieve the highest status possible, this is because you're not only competing with other companies; you're up against personal users too. So the last thing you want to be portrayed is an unreliable seller online.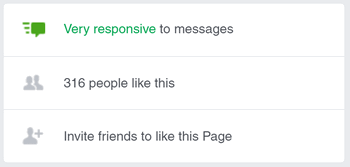 Why You Should Use Marketplace For Your Business
Whether you're running an e-commerce business or just selling a few things out of your garage, listing on Facebook Marketplace is ideal for expanding your reach and opening up your listings to a wider market.

So, here are a few benefits of listing your products on Facebook Marketplace for a business of any size.

Connect With Your Audience On A Personal Level:
Let's face it, you'd love to interact with a customer how you would instore, but online. This way, you can give them additional information about product features, get to know a bit about their motives and most importantly – fulfill a need.

A big reason why certain businesses fail online is because of the lack of trust and confidence inspired by either their ads, website or USP's. When you get a window to prove that you are a trustworthy business that sells products that will benefit their life, you must seize it immediately.

If you sell on Marketplace, that's exactly what you can do. As Facebook is a social media platform, it encourages users and/or businesses to connect on a personal level. So personal in fact, that you can find out a lot of information about your potential buyer and vise versa. The first interaction is actually in the form of a direct message, which is about as personal as you can be online.

In doing this, you can convey confidence in the buyer, personify your business and provide superior value (something you cannot do with other touchpoints). The way you present your brand has a massive influence on the buyers purchasing decision, do it right and you have the opportunity to upsell, cross-sell and increase the lifetime value of the consumer.

Advertise On Marketplace:
It's been out a while now, however, so many businesses bypass this placement for reasons I don't know. You see, regardless of the nature of your business, whether it's service-based or product-based, you can expand your reach with the marketplace placement. You need to remember that the power lies within your audience targeting, so you can still target those with a vested interest in your service, however you capture them when they are browsing for products, which is arguably their best state of mind, it's less disruptive than news feed placements and has the ability to fulfill their need as they are searching for businesses or services like yours.

Advertising on this placement is cheaper than Google, plus you target consumers when they are actively looking for something – those actually seeking to buy something. They appear side by side products/services and based on the nature of Marketplace's locality, it's great to target people near your local business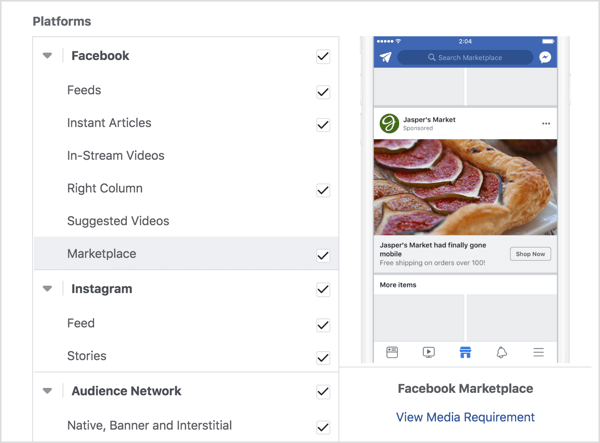 Trial New Products & Boost Sales:
It's nearly impossible to find a business that hasn't struggled to sell a certain product at some stage of their e-commerce lifespan. Facebook Marketplace is a great way to test and trial new products that have not been hot sellers naturally. There are absolutely no listing fees, the listing is not a tedious process and you can even browse the best sellers category so you can choose similar items when looking for new products.

If you use the store's tab, you can research similar stores to yours and get some valuable insight into what is a hot seller and what is not.

For new products, it's no brainer at all. Instead of investing hundreds if not thousands of media budget for product advertisements and launches, invest $0 in Marketplace. You can easily create a store and list multiple products in no time. If products receive a lot of engagement and interest within the first couple of weeks, it gives you intel into what may work.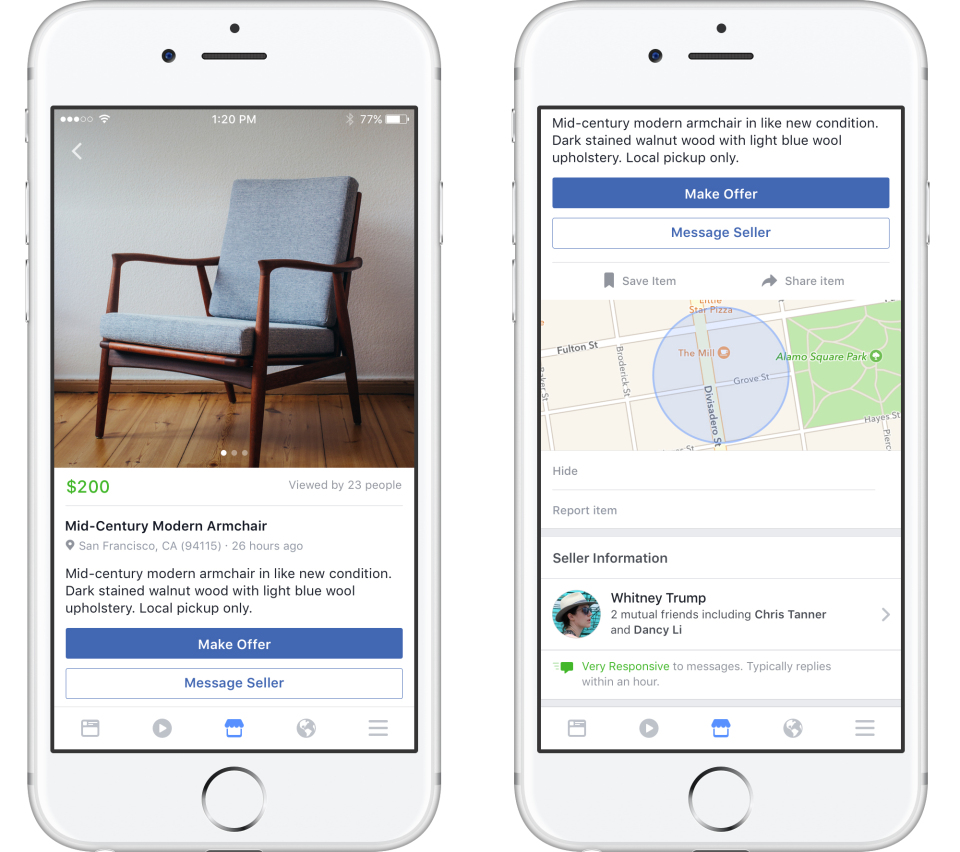 Sell Discounted Items During Busy Retail Periods:
If you're discounting items during such events as ClickFrenzy, Black Friday or even Christmas, run your discounts on Facebook Marketplace too. Facebook has been trialing the daily deals feature, which as the same suggest – displays discounted items. You can also send specials to interested or loyal customers who have been prior purchasers, which can assist to boost sales volume. Also, you have the ability to start a listing at a high price, and then slowly reduce it, creating an amount saved and discounted price to be featured on the product, which can assist with CTR and drive action.
A trial was conducted in the US where a company used the promotions function to run offers on a certain product and tested results against other platforms. The company noticed a 50% increase in conversion rate compared to the website CR.
Increase Your Local Sales
A lot of local businesses can benefit from listing items on Marketplace. From second-hand stores to car dealerships, businesses are starting to explore Marketplace to open up their products to their local geographic. Similar to local SEO, Marketplace is probably one of the best ways to display your products to people in your area – for free. We compare it to local SEO as results are dependant on your location, say, for example, you search 'steak near me,' the results are going to display the steakhouses within the closest radius to you first, the ones that you are most likely to visit, given your location. Take this rationale, and apply it to Marketplace and there you have it.

Listing products helps to reach users that actually have the ability to come and view the product/service and are more likely to travel a short distance to satisfy a need, than travel a long way. Increasing local brand awareness is one of the fastest and easiest ways to boost your sales. You wouldn't target people in India when selling candles to people in Perth, it just doesn't make sense…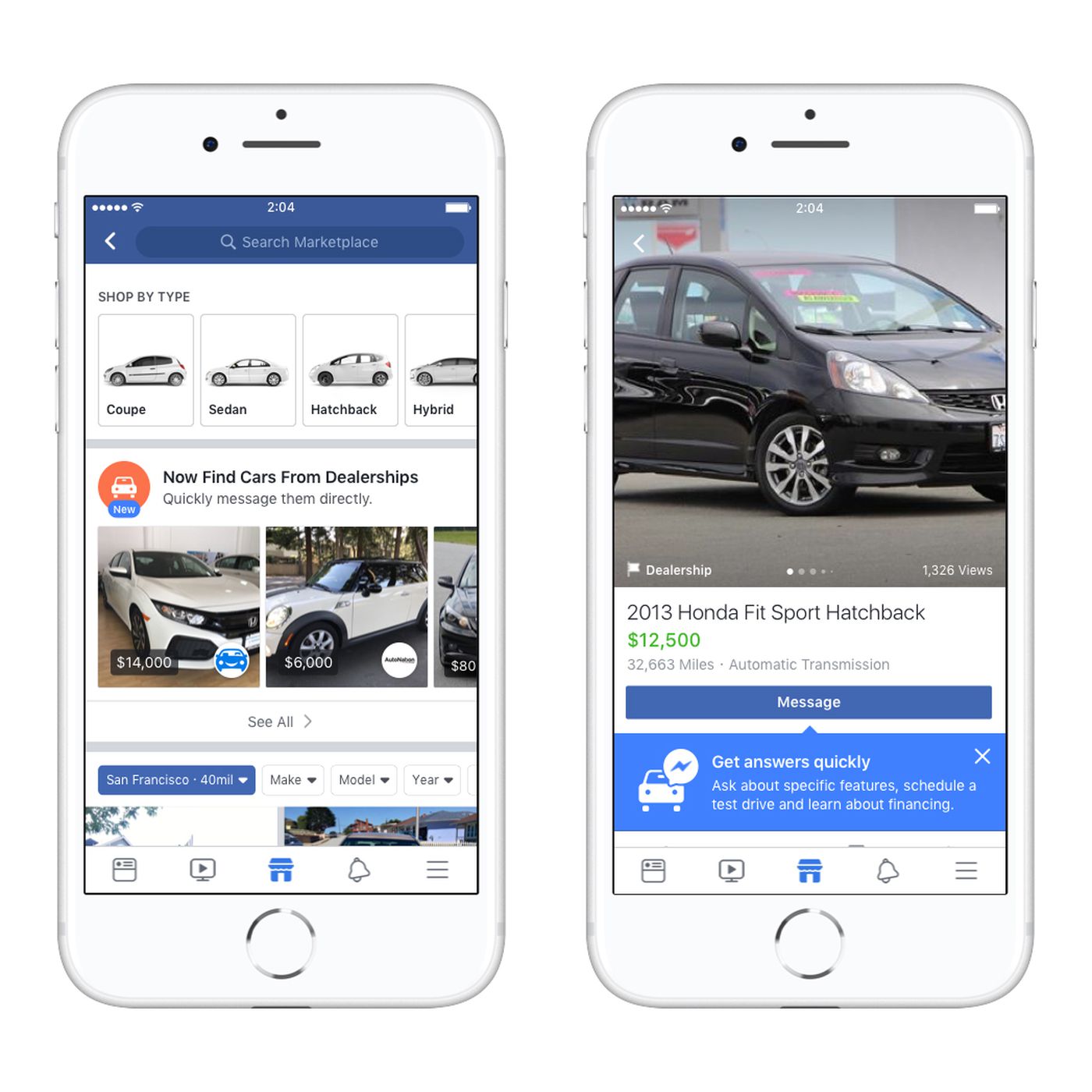 To use a real-world example, a car dealership located in Victoria's South East began to list their cars on Marketplace. Within a week they noticed a 41% increase in inquiries about their vehicles. They found that the majority of inquiries were from people within an 8 km radius, and a lot of these people had never heard of or visited the dealership before. Furthermore, the consumer had stumbled across because they had appeared in the suggest column as items of interest nearby. As a result, sales from local buyers began to increase to the point where they were making more sales from Marketplace than they were from foot traffic and website inquiries. Marketplace is now an integral part of their marketing strategy.

They found the intent and sales potential was highest when consumers were close enough to quickly come and inspect the vehicle, due to convenience and relevance. This rationale can be applied to businesses of many industries and can be a valuable point of difference in a competitive environment.

Boost Your Listings To Reach Even More People
Facebook recently introduced a boost now button on individual listings, so sellers can promote their Marketplace listings to increase reach. This translates to more people seeing it, which in turn, may help to sell the item faster on Marketplace. Like all things promoted on Facebook, the boosted item will appear with a small 'Sponsored' annotation, however, their integration into the Marketplace feed is subtle and delicate.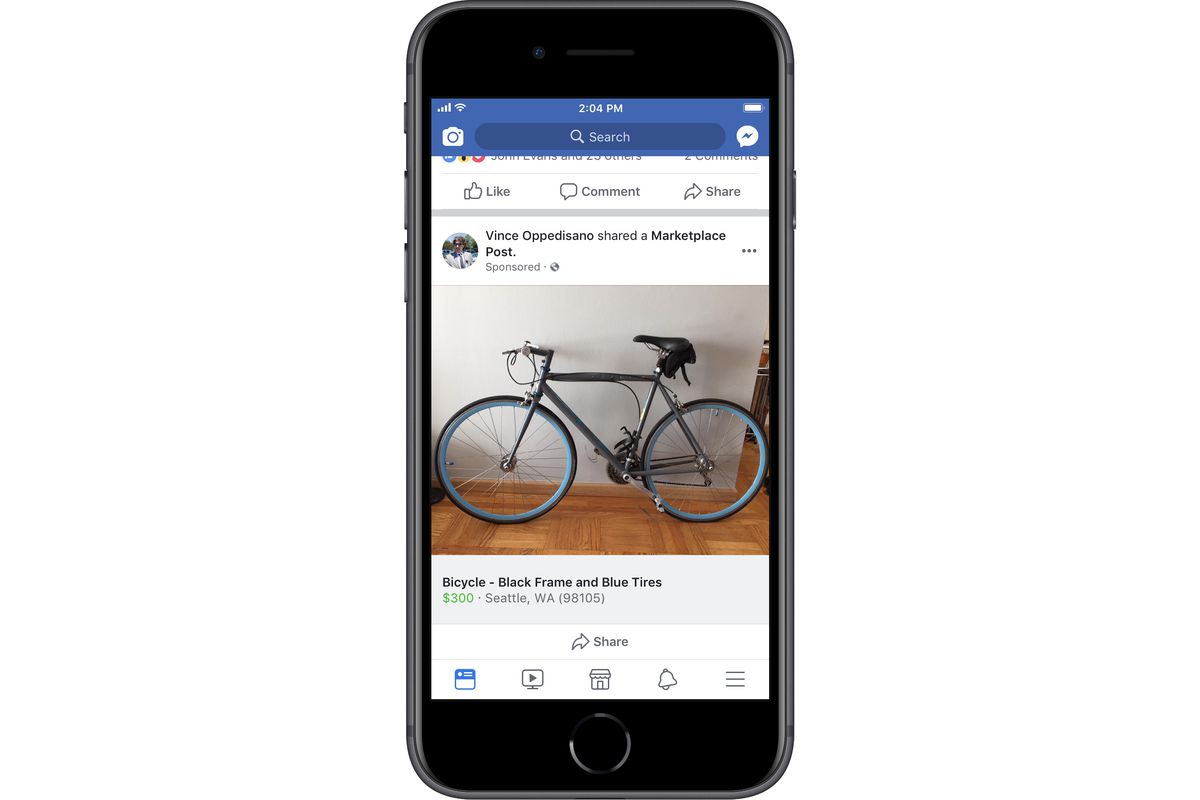 By promoting your listings you can reach more people near your physical store on both Marketplace & in the news feed. Promoted listings are a lot less disruptive than traditional ads and because they are physical products, under specific categories, delivered to those with specific interests – they are highly effective. Like traditional ads, you choose how much you want to spend and how long you want the boost to run, so you have full control – there are no issues there.

Although targeting is actually limited in comparison to other ads, this serves as a rather refreshing thing. You see, you don't need to over complicate things. If you're targeting people around you, that's pretty much who you want to target. Facebook auto-optimises the ads, and highlights people that are interested in buying, with the goal of selling your items much faster.

Obviously, there are drawbacks and not every item is ideal for monetary promotion. That's where return on ad spend comes into it, you need to be strategic about what you spend your hard-earned dollars on. For example, you are not going to promote a dog's toy that you're selling for $8. For those products, you just set and forget and let the platform do the work. However, if you're selling a $35,000 boat, then spending some money just makes sense. Also, the introduction of the messenger payment gateway could make the transaction process even smoother.
Advertising on Marketplace is a no brainer. It is an inexpensive way to get your products in front of people at the right time and certainly in the right place. If you're on a tight budget or simply want to increase your local product awareness, don't shy away from Facebook Marketplace.

For all your social media needs, contact us today!