Why is this important?
Your shopfront and website give your consumers an important first impression. Online, that first impression can mean the difference between a 1 second visit and someone buying from you.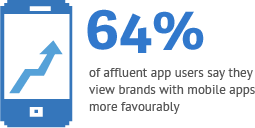 With mobile phone web browsing rapidly growing, are you optimised for mobile phones to ensure you win and retain your mobile customers?
Latest reports estimate that mobile search will generate 27.8 billion more queries than desktop search by 2016, but those mobile visitors will be seeing your desktop site unless you do something about it.
Webfirm have developed two solutions to get you optimised for mobile, quickly and efficiently.
Option 1: Purpose Built Mobile Website
The mobile website is purpose built with mobile phone users in mind
A skin is custom designed to suit your business's colour scheme
Easy 'Touch to Call' button makes it very easy to call you
Easy 'Find us on Google Maps' button make it very easy to find you
Mobile site looks like an iPhone app
Your existing website content is formatted to fit the app style
Users on mobile devices are automatically redirected to the mobile site when they visit your main website on a mobile device
Example: Load either www.trunktown.com.au or www.concreteequipment.com.au into your mobile phone browser.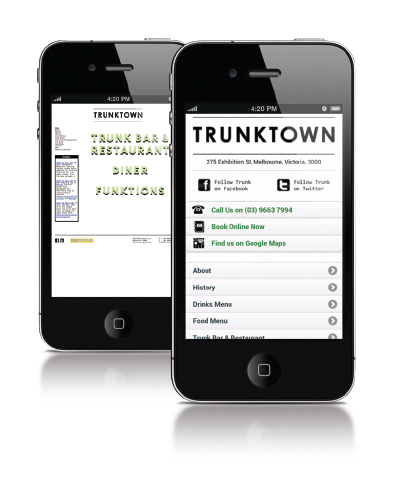 Option 2: 'Responsive' Mobile Optimisation
The website is optimised to automatically re-arrange itself for easier viewing on small screens when a small screen is detected
Very fast way to get your website working on mobile phones
No need to worry about having multiple versions of the website to update
Quick and easy, includes project management
Example: Load the www.ballajuravet.com.au or www.webfirm.com into your mobile phone browser.