What is Content Marketing?
Content Marketing is about creating and sharing relevant, entertaining, compelling and valuable free content, to draw and convert visitors into customers who then are converted to repeat customers. Instead of involving direct selling, content marketing intends to establish you (the marketer) as an expert by providing useful information relevant to what you sell, like blog. Many of the large corporations and SMB's in the world use content marketing.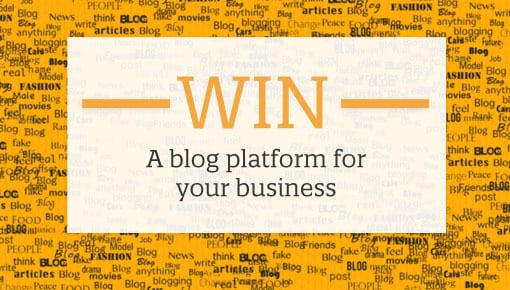 Some interesting facts
Stats:

Businesses have reported that their site visitors have increased by 55% after they had added blogs
Companies with blogs on their sites bring in 97% more inbound links than those without blogs
67% users on Twitter say that they are likely to buy products from brands they follow
60% consumers feel more positive about companies when they read content on those companies' websites
70% consumers prefer articles to advertisements when it comes to learning about a company

Trends:

The use of video content was huge in 2012 and might as well increase in the years to follow
Large corporations these days use 18 different content marketing techniques known to us
Money spent on content marketing was more in 2012 than it was in 2011
With more businesses realizing the importance of content marketing every day, budget for content marketing is going to rise

Goals:

79% businesses aim to increase brand awareness with content marketing
Other top goals of companies these days include:

Website Traffic
Customer Loyalty
Customer Acquisition
Thought Leadership and
Customer Retention

Content Formats:

According to trend reports from 2012, the most commonly used content marketing formats are:
Blogs
Online Articles
eBooks
Webinars
Videos
Case Studies
Press Releases
White Papers
Info-graphics
Social Content and
e-newsletter
Smart marketers focus on content formats that are supported by every major device

Distribution Channels:

Blogs and social media websites are among the top distribution channels used by companies
Top social media websites include: Facebook, Twitter, LinkedIn and YouTube
Other distribution channels are digital magazines, print magazines, article marketing sites, and microsite's.
Content life cycle
Research: Researching and gathering of information is the first stage of content life cycle. Marketers use a variety of sources (both print and online) to research and gather information spending a substantial amount of time. Spend as much time as you need because the information you gather on this stage will determine if the content is going to be of high quality or not.
Organise: Organise all the relevant information that you have researched and found in the first stage of content life cycle.
Write: Now is the time to write the information down and market the content to your target audience, through a blog, article, or white paper. Make sure you do not plagiarise.
Publish and Share: Publish your content, and make sure it reaches your target audience. Social networks would be the best place to share your content. If possible, convert the content format into pictures and share it on Pinterest and other picture based social networks.
Recycle: Once your content is published and shared with people, make sure you recycle your content, because similar to how you have gathered other websites' content, your content could be gathered too.
Summary
Creating and sharing relevant and valuable free content to attract and convert visitors into repeat customers is called content marketing. Large corporations like Microsoft, Proctor and Gamble, and GE have all been using content marketing.
Companies report that they draw 55% more traffic just by adding a blog to their website, and blogs have also increased their inbound links.
A whopping 70% of the consumers have stated that they prefer learning about a company through articles to watching advertisements.
Businesses are spending more money on content marketing than they ever did because of their realization of how important content marketing is.
Increasing brand awareness is the primary goal of 79% businesses in the world.
The most commonly used and effective formats of content marketing are: blogs, case studies, online articles, eBooks and webinars.
Social networks prove to be the best distribution channels for content marketing.
Smart marketers should have a good understanding of content life cycle: researching, organising, writing, publishing and sharing, and recycling content.
Content Marketing PART II
In the next part of this content marketing article, we are going to discuss three other important aspects: how to measure the effectiveness of Content Marketing, common mistakes that content marketers tend to make and Content Marketing trends in 2013.Reference:
Reference:
Gavalda, M. (n.d.). Content Marketing Explained in a Dynfographic by MandLoys. [online] Retrieved from: http://www.mandloys.com/contentmarketing/?utm_source=bronto&utm_medium=email&utm_term=Content+Marketing+Essentials+2013&utm_content=The+Moz+Top+10+-+March+2013%2C+Issue+1&utm_campaign=Moz+Top+10+-+March+%231+3.13.13 [Accessed: 16 Mar 2013].