When you visit a website, or when you think about the way you want your website to look/function, do you like to scroll down the page or are you strictly an 'above-the-fold' kind of person?
This question often sparks debate both within and outside of the web design community, with people arguing that infinite scroll functionality is perfect for responsive web design, and others arguing that users never scroll below the fold.
But, who's right?
Well, neither argument is without merit, but when it comes to designing an infinite scroll website, the benefits are numerous.
What is Infinite Scrolling?
Infinite scrolling is a web design technique that loads content continuously down the page, making it possible to design a website with a single page. This technique is often used for social media sites, like Twitter.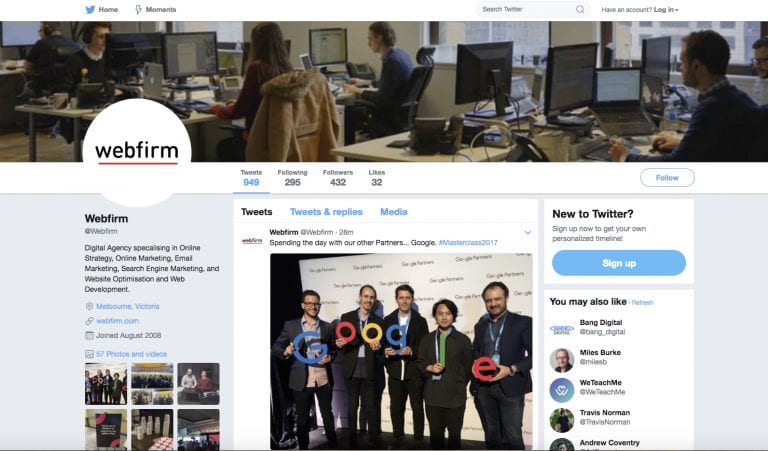 In the past, infinite scrolling was considered an ineffective design technique, as a lot of users weren't looking below the fold. However, Chartbeat recently collected data from two billion website visits and found that 66% of users' time is actually spent below the fold.
This is largely attributed to the increasing amount of people visiting websites from a mobile device. In Australia alone, 15 million people own a smartphone and up to 12 million own a tablet of some form. Considering nearly two-thirds of the Australian population now own a smartphone, it's not surprising that the number of people jumping online on their mobile or tablet has started to out number those browsing the Internet on a computer.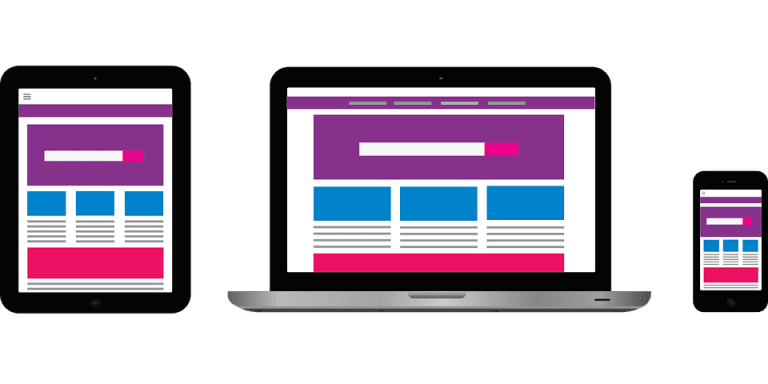 When you visit a website on your phone would you rather just scroll through one page with a quick loading time, where you can easily find all of the information you need, or would you rather spend a great deal of time clicking through a bunch of different pages to find what you're looking for? Keep in mind that each of these pages will inevitably take extra time to load, making your time spent online more cumbersome.
Because of how prevalent responsive web design in the digital world has become, infinite scroll websites are becoming more and more popular.
Do Infinite Scroll Websites Have to be a Single Page Site?
Contrary to popular belief, an infinite scroll web design can consist of more than one page.
Once upon a time they were typically used for single page sites, however, this design feature is now being utilised by sites with multiple inner pages.
For instance, the below example is an interactive website that has multiple inner pages, but the home page has adopted a long-scroll design that allows the business to tell a more engaging story.
The Benefits of an Infinite Scroll Web Design
Designing a home or inner page with an infinite scroll allows you to tell a story through your website's design and layout. This type of design also opens up further avenues for creating powerful visuals and creating a more intense, immersive experience.
Tell Your Story
When a user is encouraged to scroll down the page, you'll have a unique opportunity to present your users with an engaging narrative.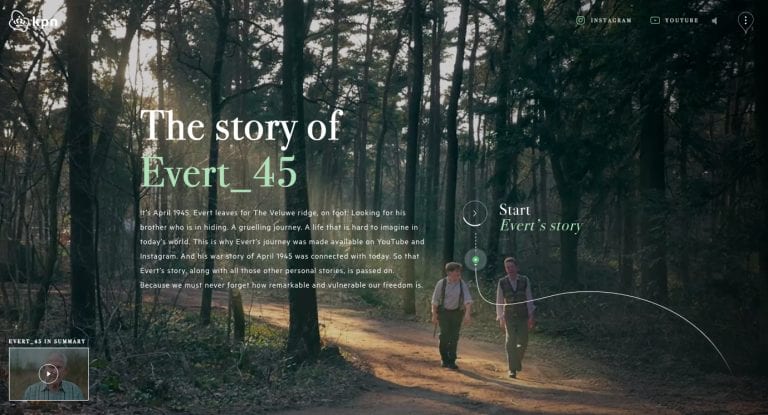 Following the basic steps of telling a story, the top of your page will start at the beginning, usually with a concise summary of who you are or what you're trying to achieve, progress to the middle, where the ins and outs of your brand are fleshed out in more detail, and then proceed to the end, where you can encourage your users to take further action.
This ability to tell your narrative also goes hand-in-hand with being more creative in terms of your site's visuals. Rather than focusing on a divided block of content, you can create something continual that encourages the user to scroll down.
User Friendly
Infinite scroll designs are taking a step away from complex navigation, and a step towards a simpler design that's more user-friendly. Rather than clicking through your website, users will be able to learn all about your business just by scrolling through your home page, then, if they want more, they can click through to your inner pages.
You can see this in action on the new Webfirm site, where our home page shows our mission statement first and foremost, but below the fold, we flesh out our team's story in more detail.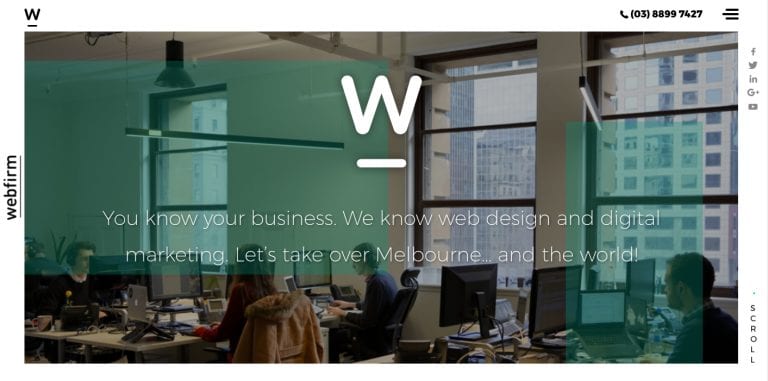 As you scroll down, you'll find snippets of information on our service offerings, followed by an introduction to the people behind the work, examples of the work we produce, our blog, and then, of course, a strong call to action.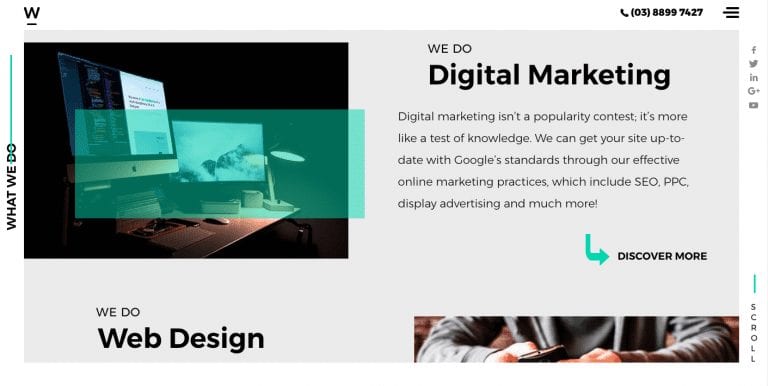 Even though our website has detailed inner pages, our home page tells our potential customers exactly who we are, without them having to look at anything else.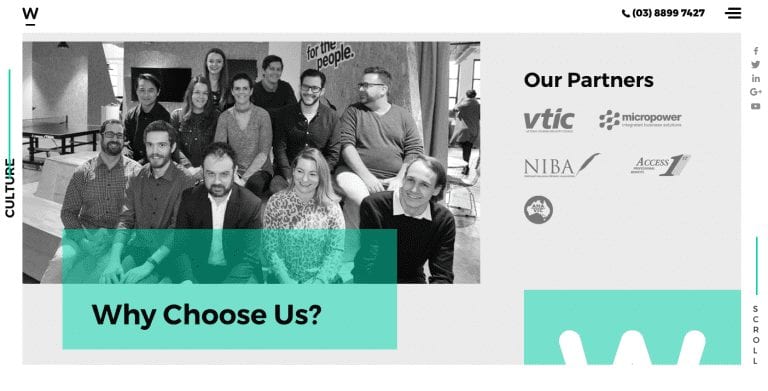 Infinite scrolling also simplifies things by creating a more seamless transition between desktop, tablet and mobile devices, while also condensing a business message into one easy-to-navigate page.
The Pitfalls of Infinite Scroll Web Designs
There are a few arguments that can be used against the use of an infinite scroll website, however, each of them can be overcome with a little know how!
The Problem: Infinite scroll websites are bad for SEO.
The Solution: A single page infinite scroll website can negatively impact your website's rankings on Google because you don't have the pages upon pages of optimised content that other sites have. However, if you create a multi-page website with an infinite scroll home page, you'll be able to take advantage of the design and user benefits of infinite scroll, without losing your optimised inner pages.
The Problem: Slow load times.
The Solution: Since infinite scroll pages often incorporate more movement and videos into their design, the overall speed of the website can be affected. However, steps can be taken to improve the speed of your page. In fact, you can talk to your account manager or one of the digital producers at Webfirm today, to find out how we can help improve your site's speed.
While infinite scroll websites won't be for everyone, they are a brilliant design initiative that can add an extra level of creativity and interactivity to your web design.
Ask us how we can re-invent your website with an infinite scroll web design today!