Time and time again I come across clients that provide the same answer when asked what their key point of difference or Unique Selling Proposition (USP) is, most of them will say "our commitment to providing good service" or "our integrity to our customers". Yes – it's great that your customers appreciate dealing with you, but in most cases that factor alone won't help you retire earlier, as opposed to being the "only distributor of a certain product or service within a specific geographical region".
In the dot points below, I'm going to explore some ideas that are worth asking yourself. You can almost always find a point of difference for your business, if not – create one!
1. What problem do you solve?
You've heard this time and time again, but it's key to achieving results. People buy solutions. You need to provide a solution. For example, I recently bought a pair of noise-cancelling Bose headphones. They were fairly expensive, but I travel a lot by plane and needed something comfortable, reliable and yes… aesthetically pleasing. Problem solved, price justified.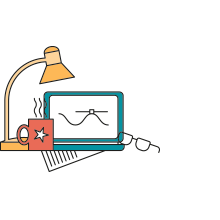 2. Who is your ideal customer and what are their needs?
Here is an example, if I was a retailer selling high-end suits, my ideal customer might look something like this:
"Simon is a 38 year old banker who works as a Senior Manager in the Melbourne CBD for one of the big 4 banks. He earns over $150,000 per year and lives 15kms away from the city in the Eastern Suburbs. Simon is married and fathers two young children. He owns his own home, enjoys playing the stock market, cycling and playing golf on the weekend. He drives an Audi Q7 and appreciates a nice steak and a glass of red on Friday nights after work. He has become fairly successful and likes to show it" 
This example may seem cliché, but you can see the point I'm trying to make here… Enter the mind of your target audience!
3. What are your competitors doing? Which one is the most successful?
Take the time to make a list of your main competitors. To the best of your ability, try to understand who they are targeting, their product or service offering and USP. Do they have a large customer base? Ask yourself why they're successful or why they're unsuccessful. This should highlight any opportunities that are available for you to leverage when compiling your USP.
4. How are you priced?
Would your ideal customer buy your product? Can your ideal customer afford your product or is it priced too low to be taken seriously? It's important that this is always kept in mind.
5. What makes your product or service preferable?
Think of 3 strong reasons why your product or service is a preferable choice for your customer. Be realistic. Remember, the correct answer to this question should come directly from the customer – don't be afraid to ask them for feedback!
6. What are your customers saying about your product or service?
If possible, run a small focus group consisting of people from your target audience. Gather insights from them around their needs, likes, dislikes, your competitors and their opinion on your product/service. Tailor your product or service offering accordingly.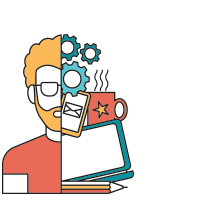 7. Make it single-minded.
People are time poor in the technological age we live in. Most of them obtain their information in bite size portions. If your USP isn't focused on one proposition, it will lack strength. Here are some examples of strong USPs:
"The only toothpaste recommended by the Australian Dental Association"
"New York's most awarded hot dog stand"
"Australia's only distributor of xyz technology"
"We'll beat any competing quote by 10%"
"Voted best dumplings in Melbourne by the Australian Good Food Guide"
It's easy to see that we've provided the customer with a clear reason to consider making a purchase.
The ideas listed above are merely the beginning of a deeper chain of ideas and research one can conduct (yes, you need budget for that). However, you can almost be certain that if you follow the key ideas listed above, you'll have your business positioned for a competitive advantage.
Remember, when conducting your research, it's important that you don't fall victim to any cognitive biases. See this link for an EXCELLENT infographic from Business Insider.
What next? If you've developed a strong USP, ensure your marketing efforts communicate it correctly. If you need further advice, just message me on Linkedin.
Now get out there and sell!