With more and more people instinctively going online to look for a wider and wider range of goods and services, most businesses, these days, need some form of online marketing presence – and a business listing in a local directory just doesn't cut it. Which is why you need a long term, goal oriented online marketing strategy.
SEO
SEO is an integral part of any online marketing strategy, its a long term strategy which seeks to build your online reputation and deliver more relevant traffic to your website. An SEO campaign cannot afford to stay still, it has to adapt to Google algorithms and remain competitive against competitors. We make it our business to stay on the crest of the SEO wave, mastering its developments, developing proprietary analysis tools and applying them in carefully crafted campaigns, unique to each customer, which reach, influence and attract the visitor traffic that translates into dollars.
Online Advertising & PPC
While organic SEO is a great way to promote your business, there's no better way to get traffic fast than with paid online advertising, and most online marketing campaigns include a component of paid online advertising. With a Webfirm online advertising campaign you can be seeing the results – and tracking them in real time – within weeks or even days.
Social Media Management
To succeed in online marketing, you must hang out where your customers and your prospects hang out – and increasingly that means paying careful attention to the social media. Webfirm campaigns now typically include a social media component.
Copywriting
Content marketing and copywriting is one of the most crucial areas of influencing Google that your website deserves higher rankings in the search results. The problem is, the Google algorithms are so good at determining whether content is engaging and relevant that it's now so important to have good content. We have a small team of writers who have the skills to write relevant, engaging copy with persuasive flair in any style required by our clients' businesses.
Your business listed with all the important local business listings/directories, including a Google business page optimised for maps results
Optimisation for specific suburbs and localities for your products/services
Your search traffic enriched with highly-qualified customers;
Elimination from your search traffic of geographically disqualified customers;
Techniques attuned to the latest local search engine algorithms in use by the major portals such as Google;
Design and execution of paid advertising campaigns with full transparency are available at additional costs.
To find out more about Webfirm's online marketing services and how we can help you compete with your competitors, call us on 1300 WEBFIRM – Or complete an enquiry form
Need assistance?
This is Rhys. He is one of our Business Development Managers, and assists our clients old and new to take the next steps with their digital strategy.

Rhys K
Business Development Manager
This is Taryn. She's one of our Account Managers. She works with our clients to get amazing results from their websites and digital marketing campaigns.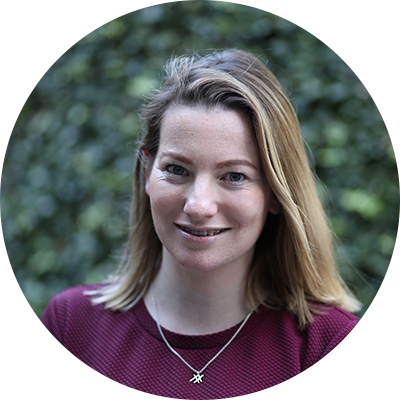 Taryn L
Account Manager